SOLD
Well, looks like I just didn't have the commitment to justify this dream bike. I also felt it was a bit too shiny to be using as a commuter and would have cried if it had have got scratched (or worse)! Many of you will recall the build up I did around May last year, I am going to re-use the pictures from the build as the bike is still in immaculate condition. The only real changes to what I will be selling are the change to the Vittoria Open Revolution tyres and that I will not be including the following:
- Polar HRM
- Time ATAC pedals
- Pump
- Under saddle bag
- Front and rear lights
The bike will include:
- 2008 Cervelo RS Dura Ace 61cm
- Fork steerer tube uncut
- Upgraded bars to 3T Ergosum Team carbon bars
- Dura Ace gear indicator fitted to rear gear cable
- Upgraded to Prologo Choice saddle (also includes original box and (unused) red seat cover)
- Upgraded to handbuilt wheelset with new DT Swiss RR 1.1 32H rims with DT Swiss DB spokes (laced 3X rear & 2X front), Vittoria rim tapes and used Dura Ace hubs with approx 1500 kms on them.
- Upgraded to Vittoria Open Revolution tyres which may be use inside out (slick or all weather tread options) meaning twice the puncture resistance and twice the tread life. I have only used the all weather tread (for around 300km). I will include the original Vittoria tyres (if I can find them)
- Sigma BC 1106 Team (CSC) cycle computer
- Serfas carbon bidon cages
- Dura Ace carbon fibre chain stay protector topped with clear vinyl chainstay protector
- All cable rub points have had either vinyl rub stickers, duct tape or motorcycle scuff tape fitted from new, the frame is unmarked
When comparing my price to that of the current model please take into account the value of the upgrades: The bars, saddle and Sigma speedo cost $460 (from the US), rims, spokes and build $446 (I got $250 for the stock Easton Vista wheelset unused, they were pretty nasty), Vittoria Open Revolution tyres cost me $204, Serfas bidon cages were $120, oh and carbon Dura Ace chainstay protector was $12.
Price: $3750
, please let me know if you require any further info...
SOLD
Pickup from North Coburg, VIC or would consider delivery within 50 km or so of Coburg if required, sorry I will not courier, this bike is too precious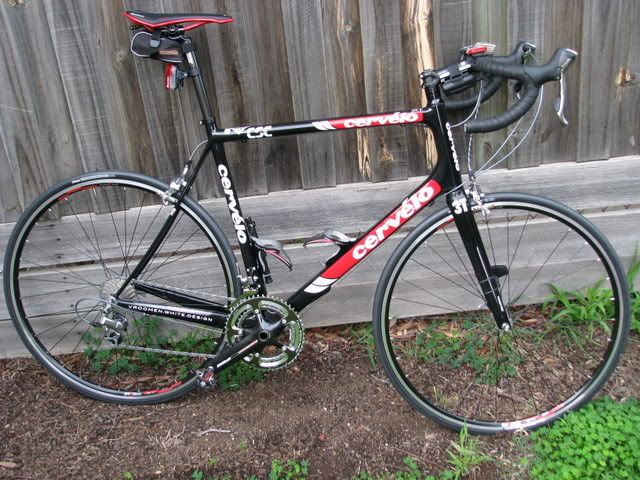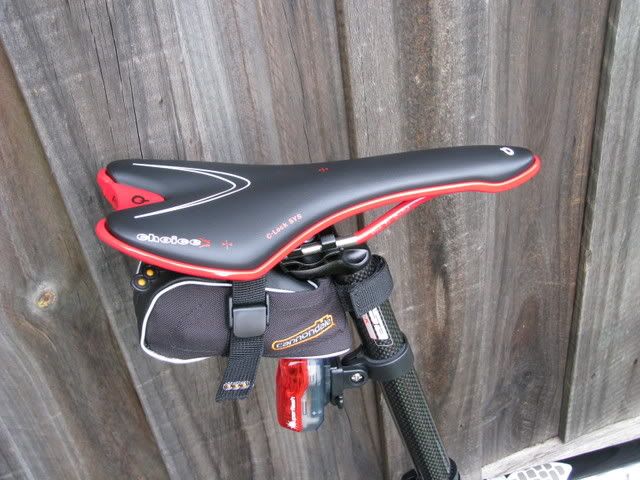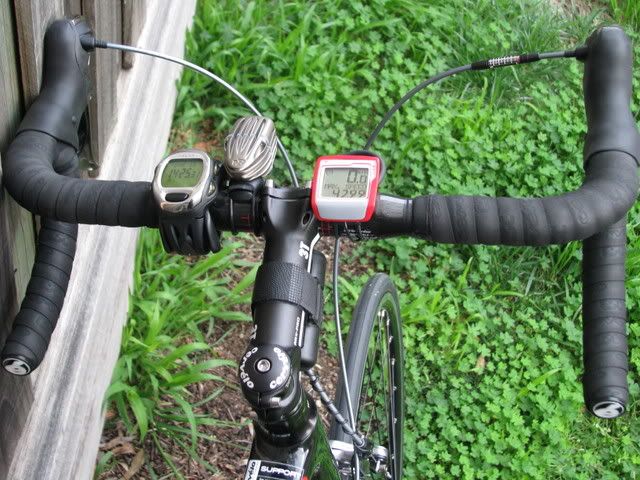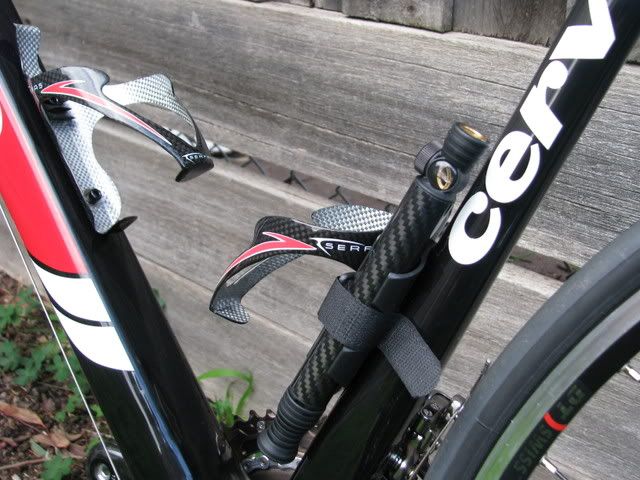 That's motorcycle scuff tape covering all those areas a chain may fall to rest...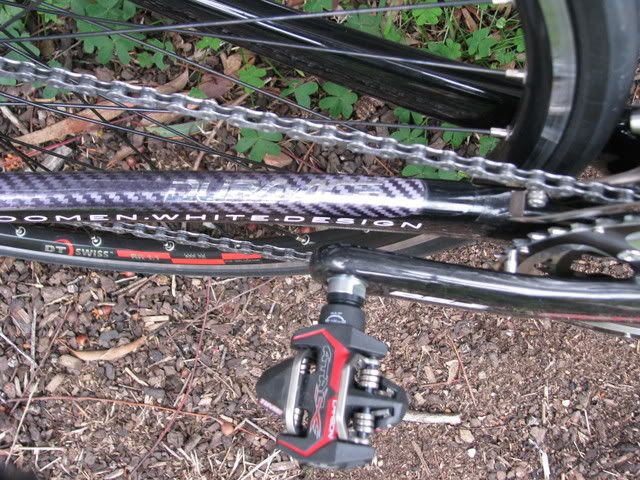 OK, obviously I'm a tosser so couldn't resist the DA chainstay guard but also put a full length clear guard on top.