I brought this one down to Melbourne to help while away the spare and often lonely hours granted by working interstate.
She was a bit rough when I first got her, but nothing a visit to the shed couldn't fix - a set of reasonable 700c wheels and tyres off my old Shogun Katana, a seat and post off some unrescuable old mountain bike and a good gear / brake adjustment got things looking good. Basically I wanted something that looked alright but wouldn't tempt the bolt cutter brigade... and so we've spent some great times touring the Yarra, Federation Square and even saved the boss a few bucks on rental car fees along the way!
Good stuff?
Basically, it's mostly original - dark red with silver blue forks and headset and approx 56cm tall. 4130 chromoly frame, Clear coated brake and gear cables, araya rims with quick release exage hubs. Original shimano groupset with sugino cranks and friction shifters. I fitted some new brake pads a week or two back so plenty of life left there. Also includes botlle rack and flashing tail light!
Not so good stuff?
The chain doesn't seem to get on too well with the hyperglide casette, but works well enough in second gear which has been reasonably adequate over the past few months. I measured the chain against a wear gauge and it looked OK - Replace the casette or give it the single speed treatment and off you go.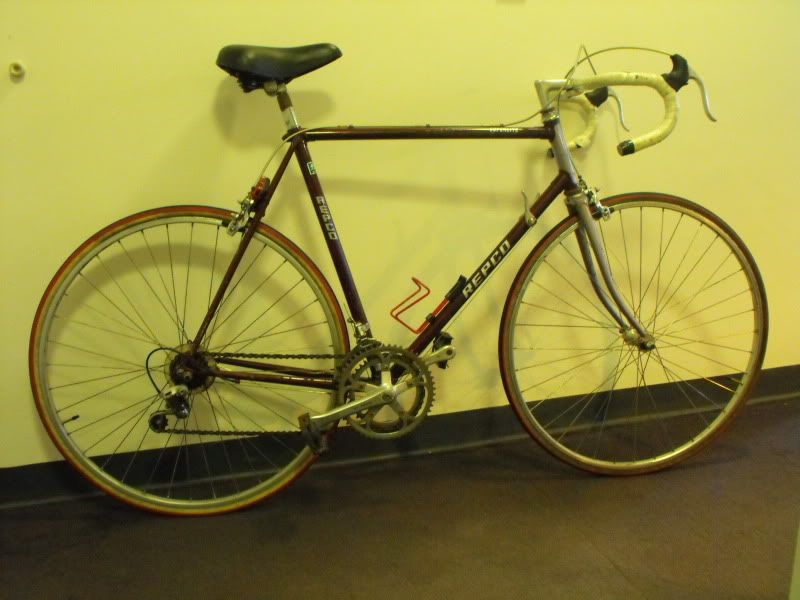 Asking $80 ono
Bike can be viewed at either Melbourne CBD or Abbotsford. Flying home Thursday afternoon so get in quick!