News & Reviews on BNA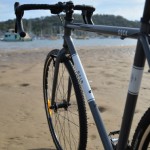 If you visit Melbourne, Sydney, Brisbane, Perth or Adelaide, you stand a good chance of spotting a Reid bike somewhere in these cities. The Australian company can still be described as a new-comer to the market, but they have expanded swiftly and are now selling in Europe and the USA as well. Reid's strategy is […]
Forum rules
Post Title Format: [Your City/Region] Item Title
NEW MEMBERS, read the
Market Place Rules
first before posting.
---
---
Posts: 25
Joined: Thu Aug 13, 2009 6:08 pm
Postby s970022 » Thu Oct 01, 2009 7:23 am
I hv been to KOM in neutral bay Sydney, they r selling it for $50. I check some online shops, the cheapest is $35 + $15shipping. I don't understand why this cog is so expensive. If know any LBS has this part in $10 in Sydney, pls let me know. Cheers
---
Posts: 1000
Joined: Fri Nov 28, 2008 10:12 am
Postby alex » Thu Oct 01, 2009 9:23 am
just ask for a shimano DX cog

if you get really desparate send me a pm and ill get one for you bro
if i get killed while out on my bike i dont want a 'memorial ride' by random punters i have never met.
---
---
---
Posts: 2563
Joined: Tue Apr 21, 2009 2:00 pm
Location: Perth
Postby jaseyjase » Thu Oct 01, 2009 4:29 pm
s970022 wrote:

jaseyjase wrote:Dicta do single speed cogs, cheap and cheerful.

Dicta? is it a shop or a brand?
Its the brand of the cog, they do both track cogs and single speed/free wheel cogs. About $20 each from your LBS.
---
Who is online
Users browsing this forum: MSNbot Media
About the Australian Cycling Forums
The largest cycling discussion forum in Australia for all things bike; from new riders to seasoned bike nuts, the Australian Cycling Forums are a welcoming community where you can ask questions and talk about the type of bikes and cycling topics you like.
Bicycles Network Australia
Forum Information