Posting approved by AUbicycles: Please don't delete it.
XC Mountain bike. Custom built frame. Shimano Deore XT groupo. Pace ProClass 3 carbon forks (the lockout switch broke ages ago and I never bothered fixing it as I never used it anyway). Blackburn rack. Great XC touring machine. Has been down the Munda Biddi a couple of times so don't expect a pristine frame. The bike is well used but has a lot of life left in it. Sorry to see it go but I need the space. TT 59cm actual, CC 48cm actual, 56cm virtual. I am 5'10" and the bike would suit someone from this up to 6'1" or 2". $250.
Daewoo Shuttle alloy folding bike. Frame doesn't fold. Instead, the stem and seatpost collapse away. Zippy ride with a 3-speed Sturmey-Archer hub. Comes with a carry bag. $100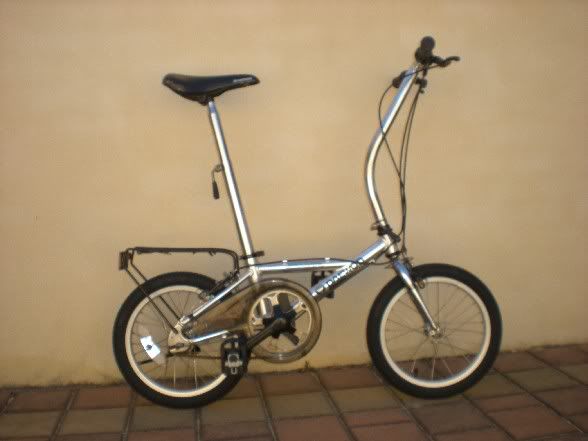 Both bikes can be seen in Hillarys - PM me if you are interested.