Hi All
After completing my very own fixie, my wife loved it so much she requested I build her the bike she had as a girl.
If anybody has a Mixte frame similar to this, in reasonable condition please contact me. I am based in Sydney if that helps but my brother in law can pick up in melbourne on my behalf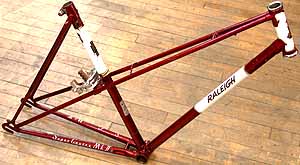 Thanks in advance !!!!!
Mod edit: Title updated to include location as per marketplace rules