Now I know this will get snapped up if I advertise it on the local fixie boards, but I'm posting this here for a week first.
It's a bike that was donated to Safe Cycling Australia but because of it's condition, it was always going to require too much work to get it ridable to be able to donate it. All proceeds from the sale of this bike will be used to finish buying the last saddles and seatpost for the last 2 BMX's so that we can give them to the kids for the Ipswich Mayors Christmas in March day in only a few days time.
Yellow/White/Fuschia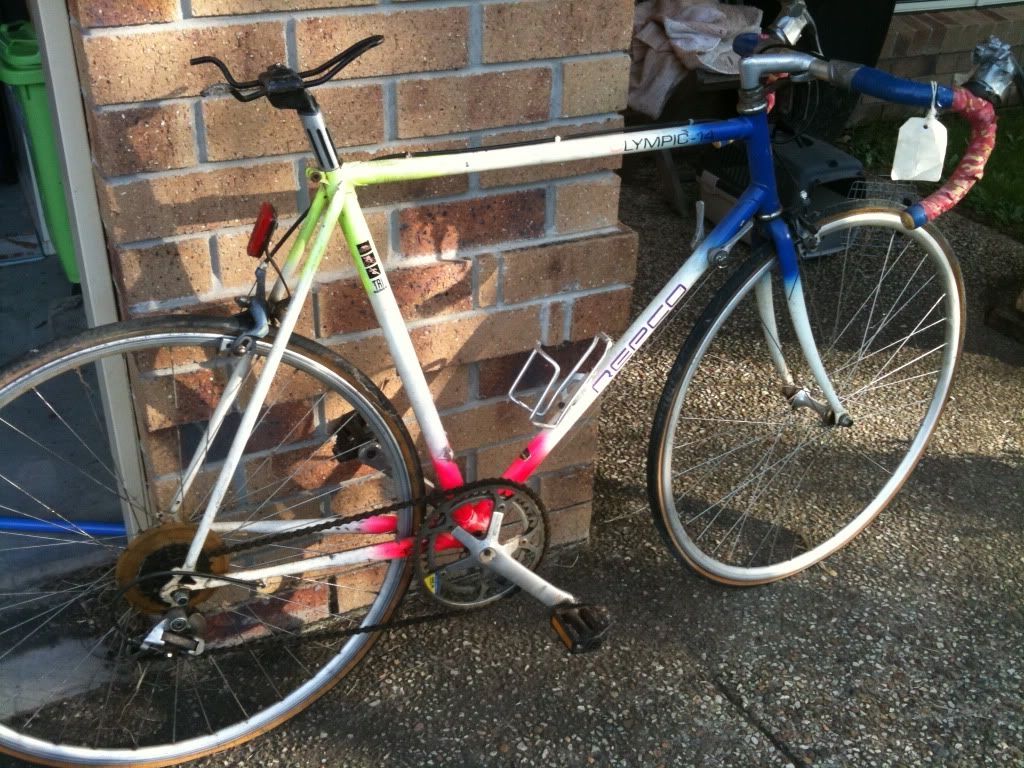 Alesio Aero 36 hole rims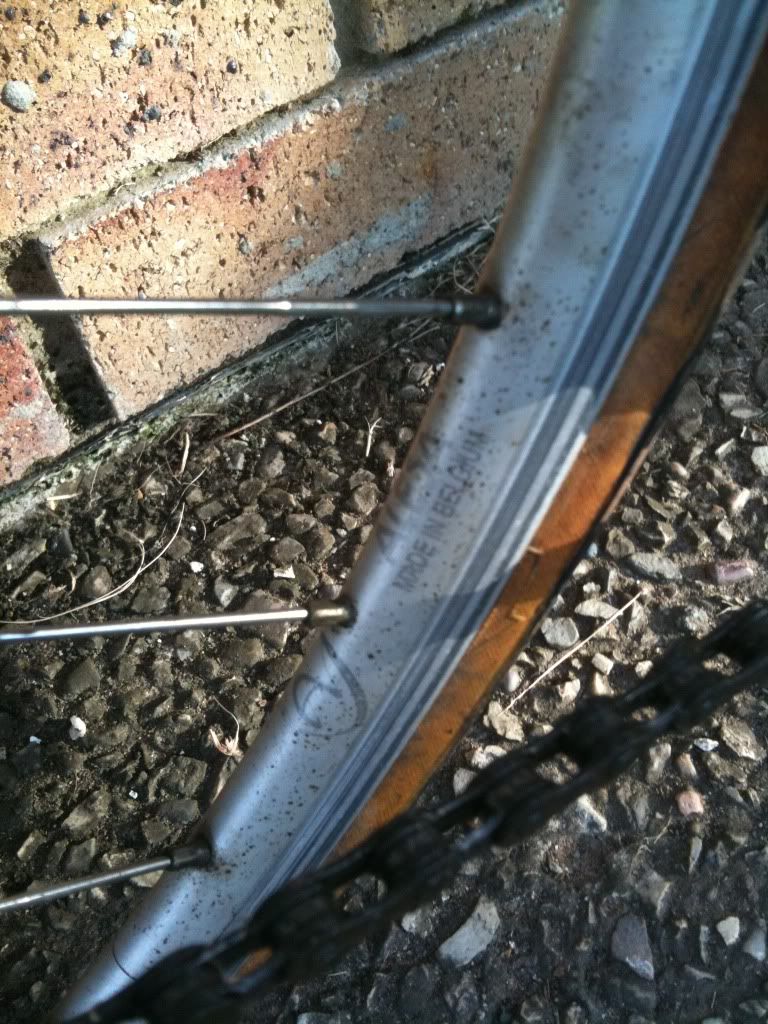 Exage calipers and levers. A bit rough but the calipers could come up well and the brakes still work very very well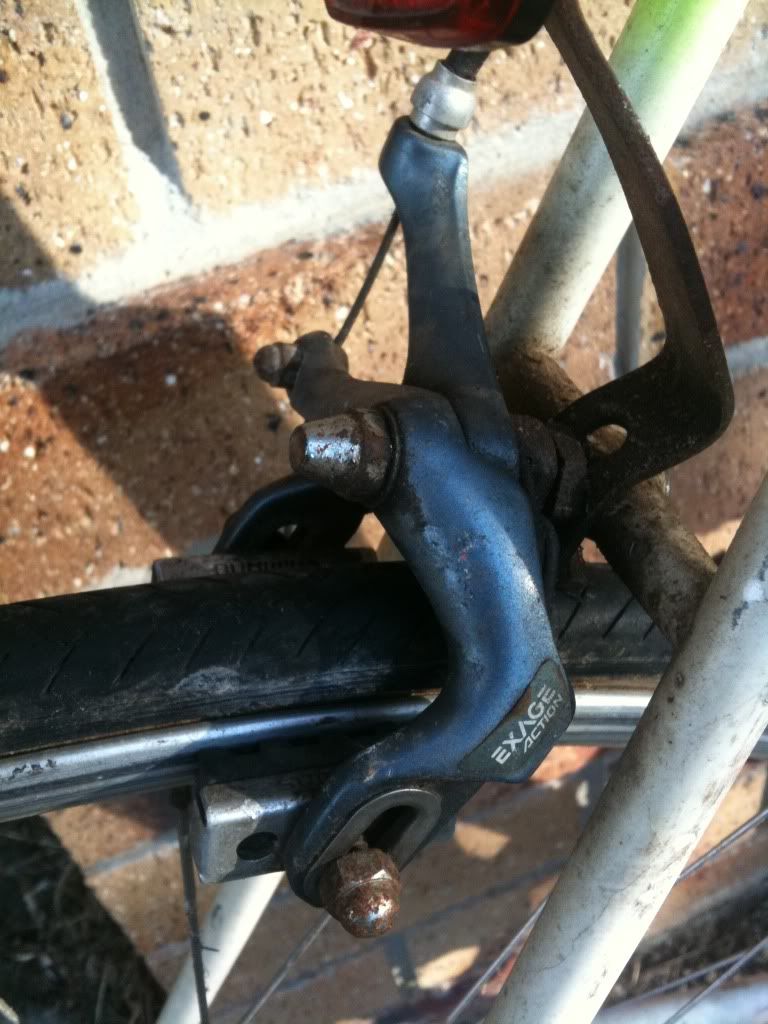 SR Sakae anatomic bars (44cm?)
Make me an offer and we'll see how we go hmmm?