Time to have a bit of a cleanout. Want to buy a new windtrainer, GLW says I have to get rid of other stuff to fund it + clear out some space in the wardrobe so have gone through and grabbed out a bit of the gear I don't wear.
Postage:
Available on all items at cost.
Pickup:
Available in Geelong (after hours) or Altona (business hours most weekdays)
Discount:
Feel free to throw me an offer if you want multiple items & I may consider
Contact:
In the event of multiple people being interested in something, priority is given by post order in the thread, so post in thread first, details can be worked out via PM.
2011 TDF complete highlights DVD - $20
576 minutes of highlights from Cadels TDF win. Genuine product, still sealed in plastic wrap. Xmas gift I will probably never get around to watching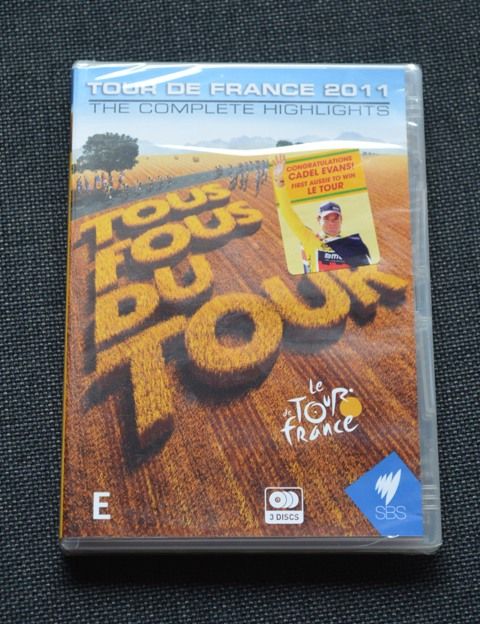 Chain whip - SOLD
Still in original packaging, never used. Ended up with two somehow.
Santini Orica Green Edge Jersey (only 1 left) - $30 (Sold PP)
Brand new with tags still attached (one has tags rubber banded to it, I got it from the store like that). Size small. Genuine locally purchased SMS Santini product. 3 pocket rear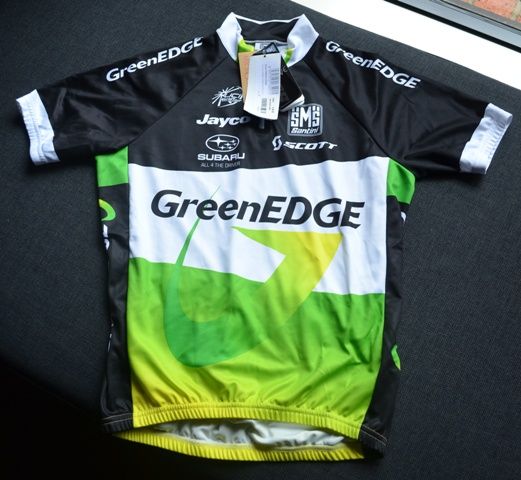 Amy Gillett foundation Jersey - $20 (Sold PP)
Size medium, worn once by GLW to do Amy's ride so in as new nick. Body Tourque brand. These are currently not available to purchase any more, has a large 1m matters logo on the back along with 3 pockets
Francaise Des Jeux full zip jersey - SOLD
Nalini brand jersey, Euro size 3. 3 pocket rear in as new condition (worn maybe 3-4 times. Tag is faded but otherwise you wouldnt know)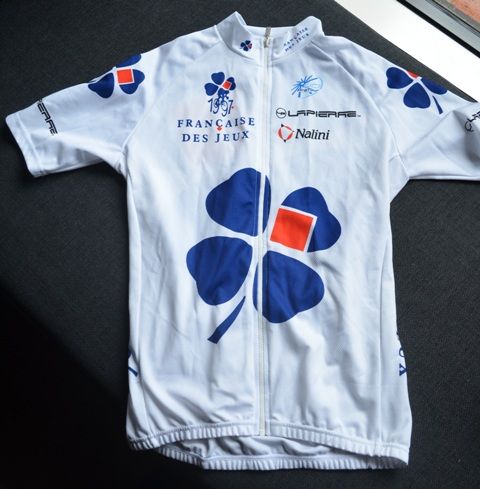 Campagnolo Factory team Jersey - SOLD
Size medium, worn maybe twice. Has a teeny tiny spot on the collar which I daresay will probably come out. 3 pocket rear. Slightly thicker than most jerseys, good for winter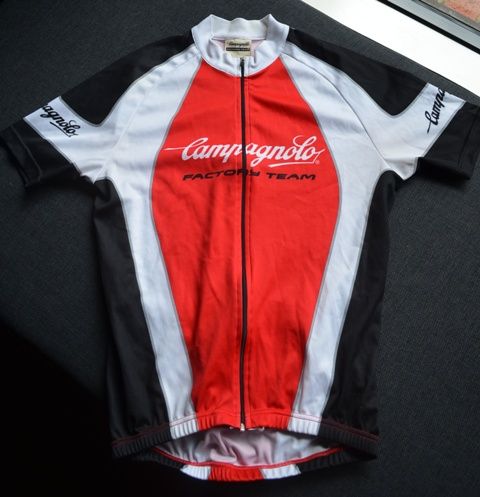 Diadora Jersey - $10
Size medium. Worn a handful of times & like the campag jersey is slightly thicker than normal so good for winter. 3 pocket rear with a 4th zip pocket handy for phone, cash etc,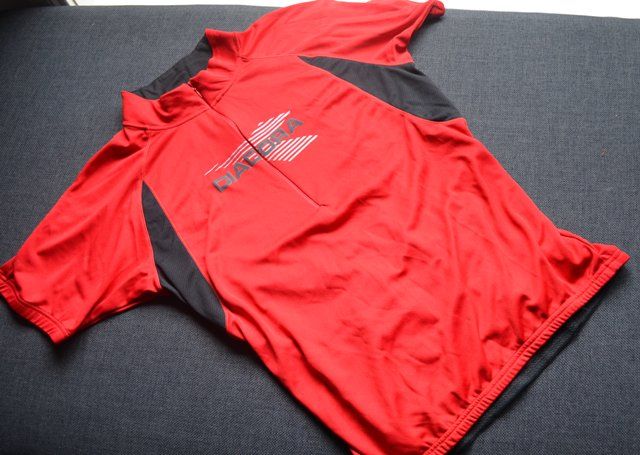 Campag Raytech Spray Jacket - SOLD
Size medium. This thing is awesome. Unfortunately for me I overheat really easily so have only worn it once
Has a single pocket across the back with zip access at each side. Pocket doubles as a storage pouch and has an elastic strap with a buckle so you can sling it over your shoulder but can also be shoved in a jersey pocket comfortably. iPhone included to give you an idea of size when stored, will go smaller if you stuff it into a saddlebag/pocket.
Front: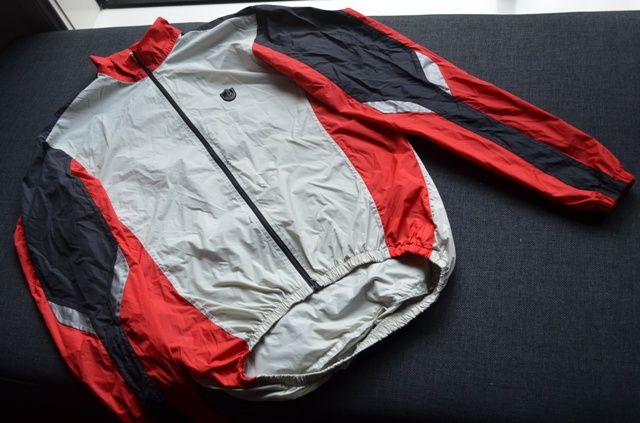 Rear: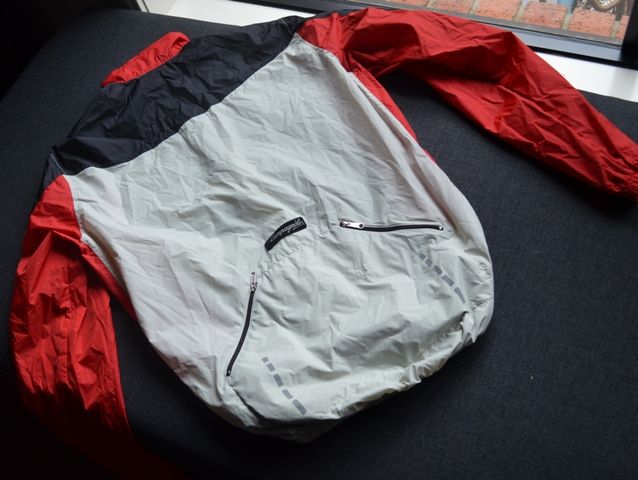 Packed away: