Item: 3DV purple 1 1/8 chris king headset.
Item Condition: used, see pics. the ano is still bright, the bearings are still as smooth as ever and it includes a new king star nut and a purple ti bolt.
Price: $145, yes i know this is more than a new one, but you try and find a 3DV king (the re released purple stuff was not 3dv, fail king). i don;t really want to sell it, but travels are calling and i'd rather it go to a good home than sit in my spares box wrapped in a towel.
Contact: Pm Me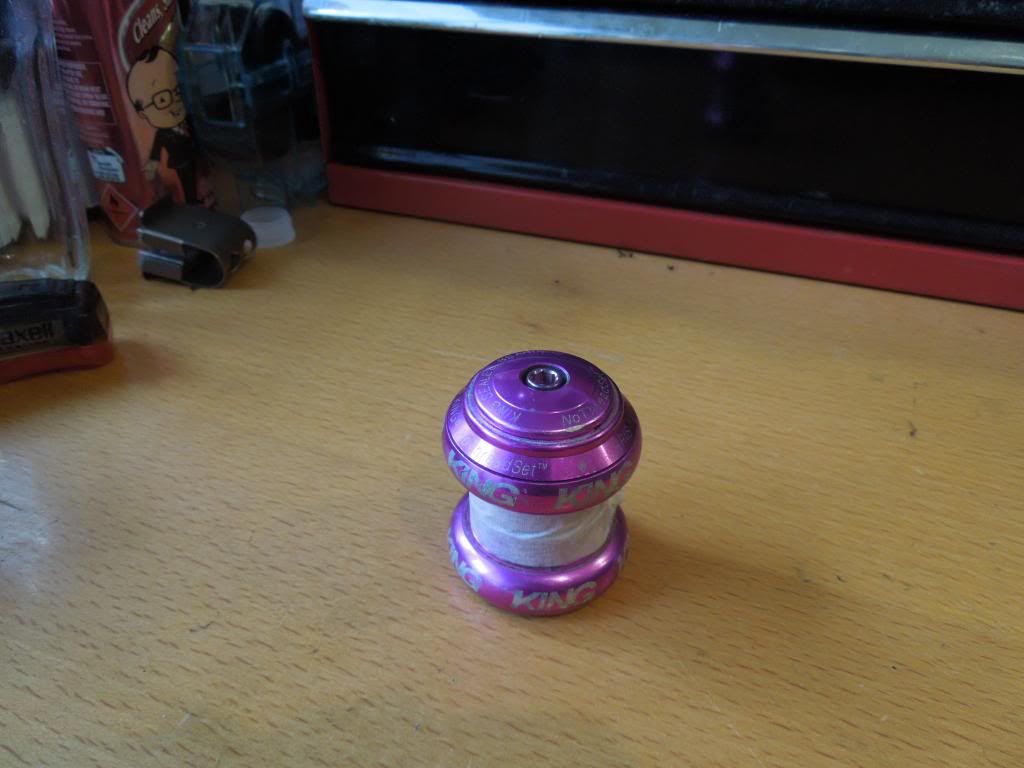 Item: USE Alien carbon post 31.6*250. light as ferk
Item Condition: alright, but scuffed.
Location: melb
Price: $15
Item: Specialized Carbon post with upgraded carbon cradle thing 27.2*long
Item Condition: as new
Location: melb
Price: $75?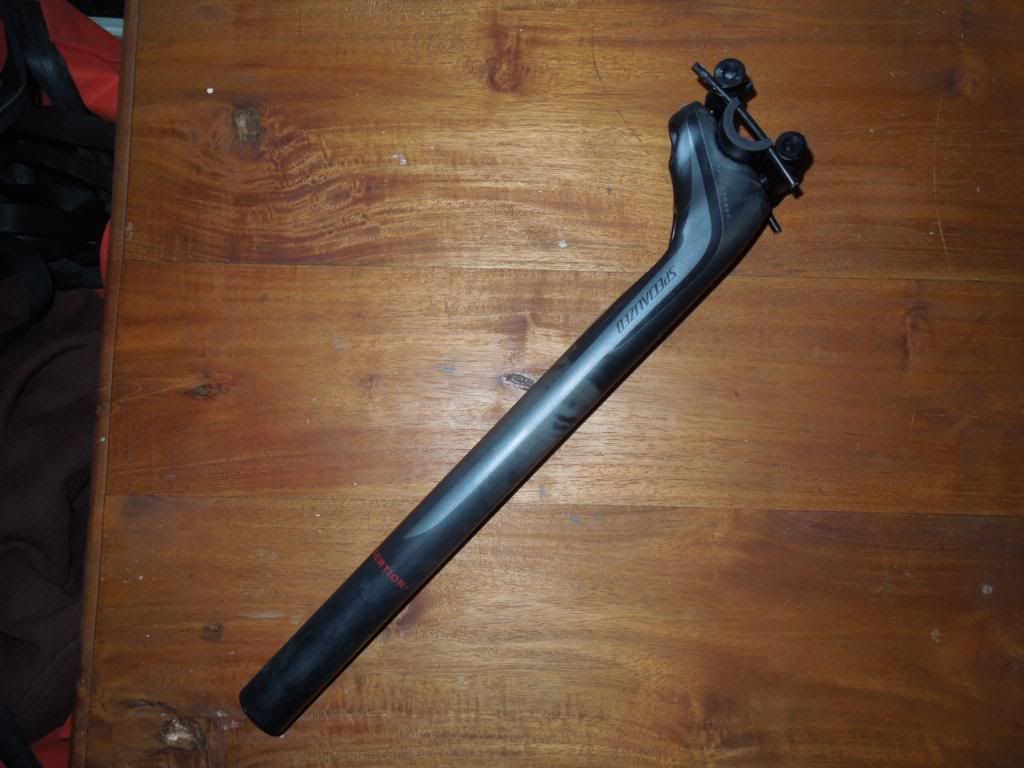 Item: bright orange ortlieb classic panniers
Item Condition:very good see pictures. i dont have the strap things anymore(as in over the shoulder ones), too bad.
Location: melb.
Price: $80?
Contact Details: pm me
Item: SOMA REAR DISC RACK
Item Condition:very good still a full hardware kit. (i replaced a few bolts from new because the OG ones sucked)
Location: melb.
Price: $20
Contact Details: pm me
selling because i can't grow a beard.
slight rubbing from where my lazyness in attaching them allowed them to rub on my racks.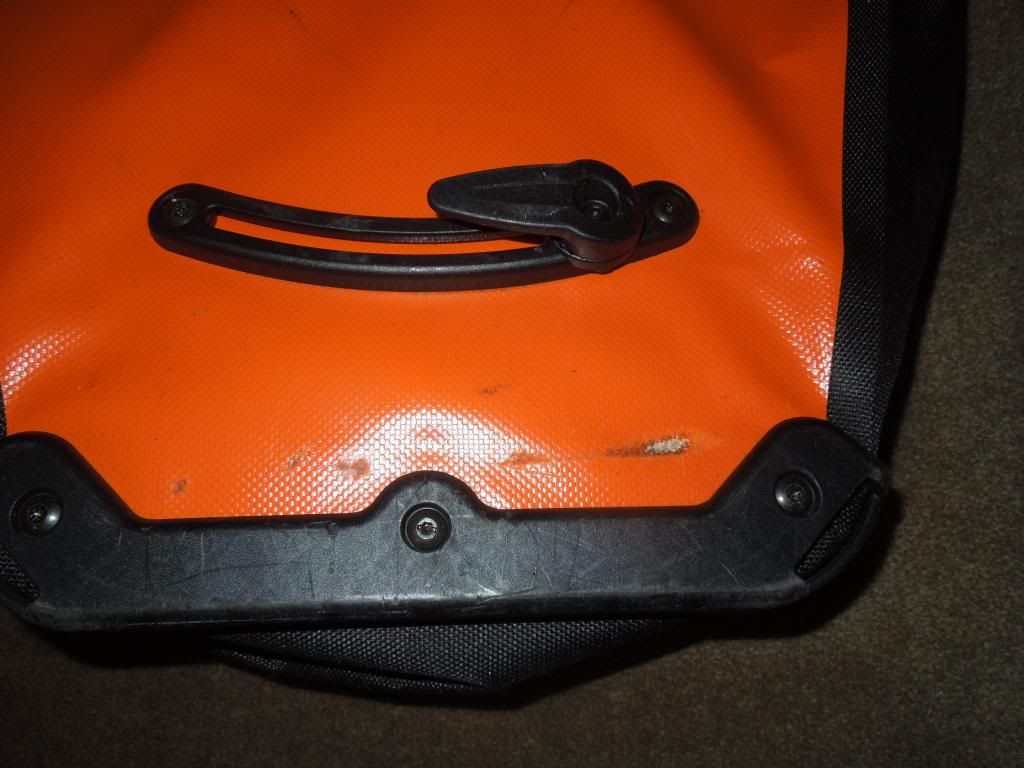 Item: White industries 29er SS wheelset. 32 M16 front and 32 eno rear (both 6 bolt disc) laced to velocity blunt rims.
Item Condition: good, BUT. as i was cleaning bike i noticed that a couple of spokes seem to be pulling through the rear rim. doesn't look new, so i've probably been riding on it fine for months, but whatever i'm not gonna pretend it isn't there. the front hub needs a new bearing, but that's not your problem, because i'll do it before it leaves my hands(
this is now done
), the rear hub is schmick. front rim is great too. didn't see any bent spokes anywhere. rear is bolt on, front is qr, i'll include a zipp skewer that is shiny and matchy.
Price: two options here.
hubs only: $240
wheels: $300
tyres are extra, but not much extra.
preference goes to someone who'll take the wheels complete.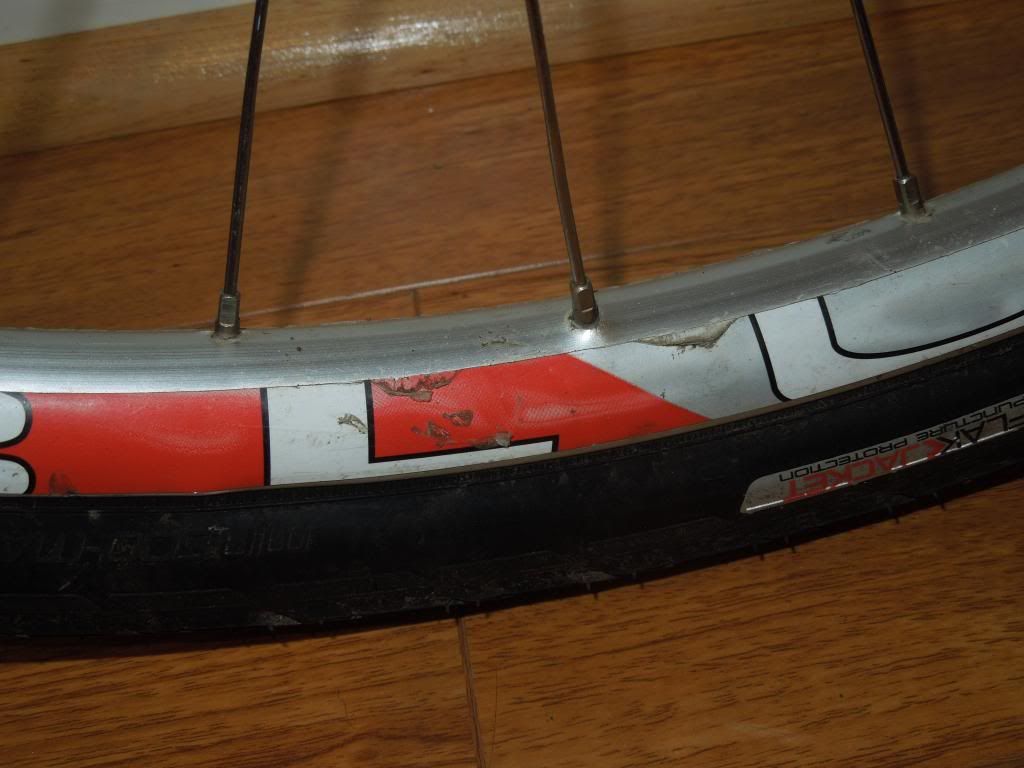 Item: Shimano M455 hydro disc set up
Item Condition: perfect, stop really really well (endos n !! BAN ME NOW FOR SWEARING !!), pads of plenty of meat etc etc etc
Price: $80
Item: Cane Creek SL5 light as hell loose ball headset. 66g with zip tie
Item Condition: perfect
Price: $20