Gday guys, big noob here. Im a fan of reading peoples builds and projects so i thought i would post mine. Im a total noob to bicycles, let alone fixies, my last bike was a Mongoose BMX almost a decade ago
So i thought id get back into bikes, with aim to have a crack at building one and learn as much as i can along the way. While also keeping the build as cheap as possible. A cheap fixie seemed simple and ft my non existent budget.
Started off with a Repco Traveller and an older Bluebird Grand Prix i picked up, $10 for the pair.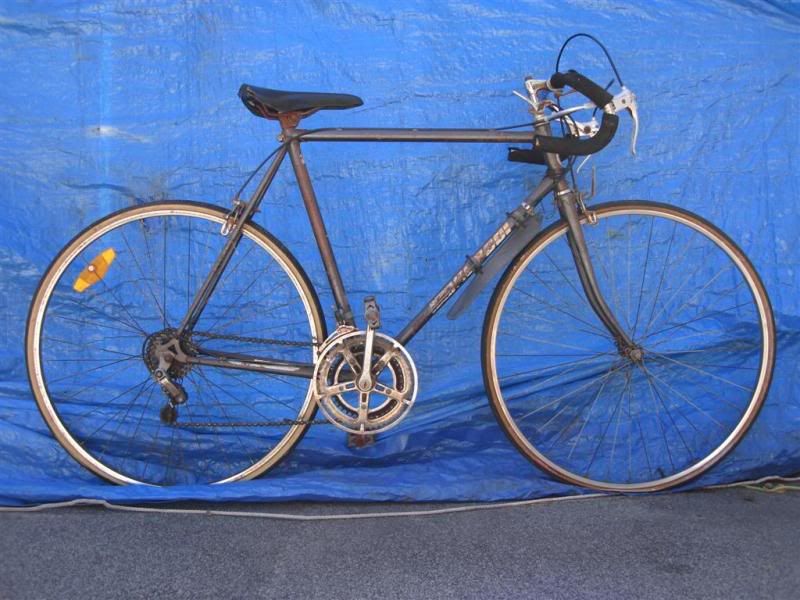 The Repco frame ft me better, so i would use that as the base frame, and the other for parts.
First step was to wire brush back to bare metal and chopped the bars ( which in hindsight was a dumb idea )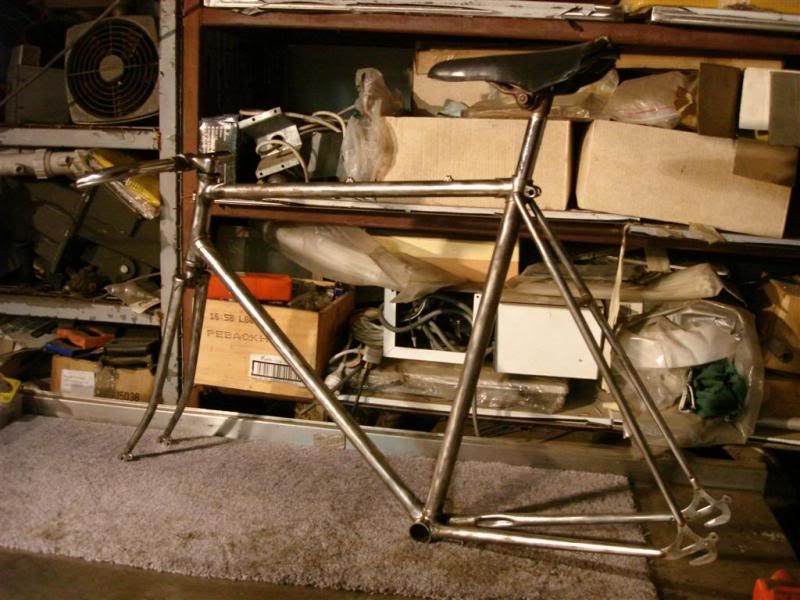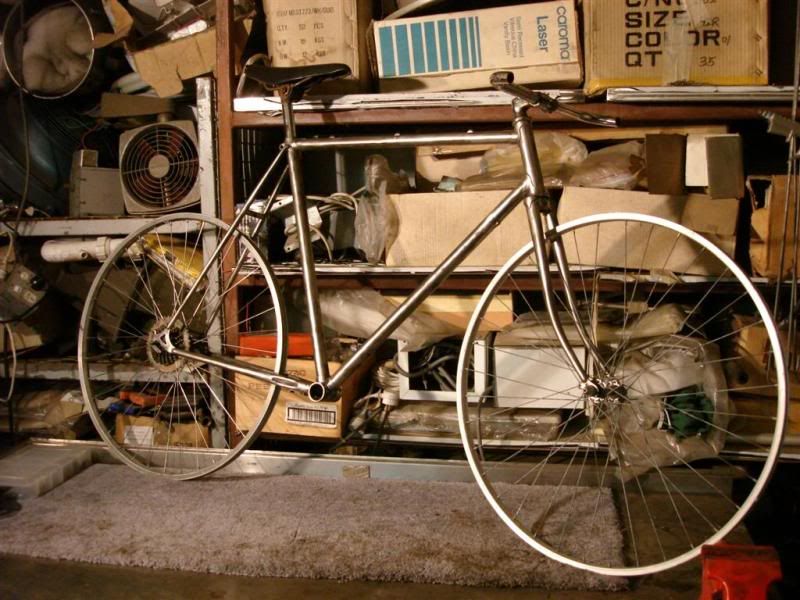 Chopped up and cleaned up both chainrings and cranksets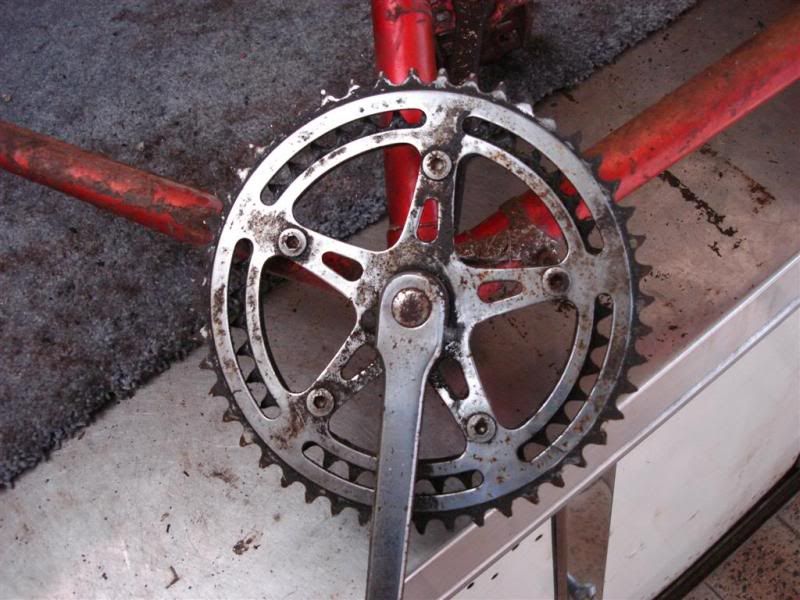 Picked up a Felt Carbon seat from a local guy, $20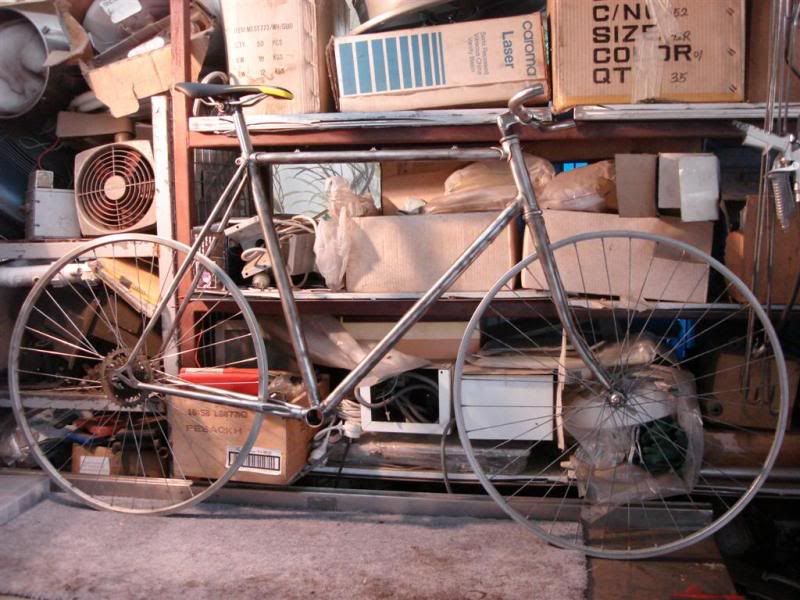 A few days later, came across an old exercise bike being dumped, had a funky lookng clean seat, springs and all. So took it off and took it home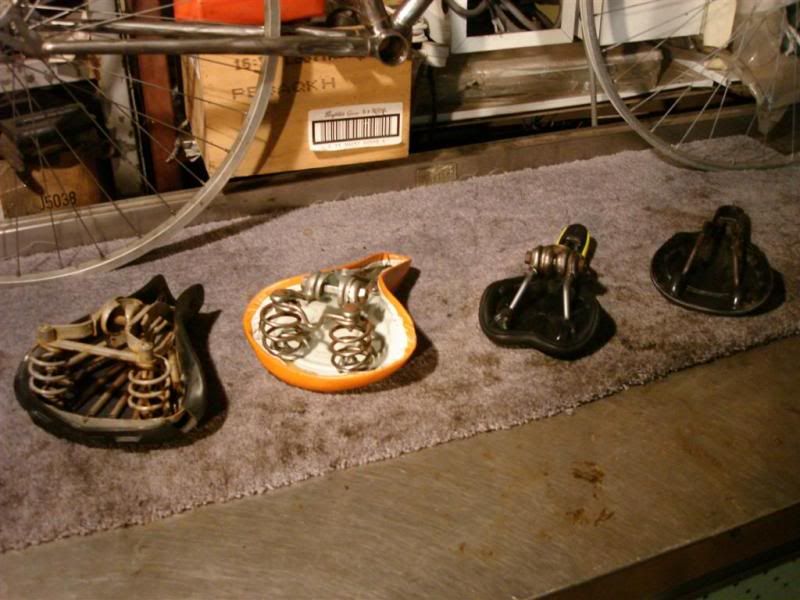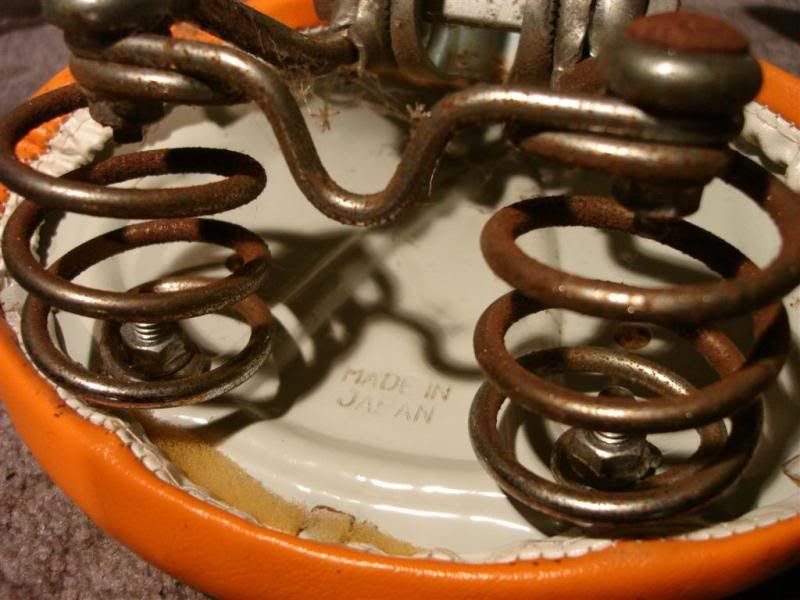 A few snaps with the seat and the drop bars from the Bluebird which were in ordinary shape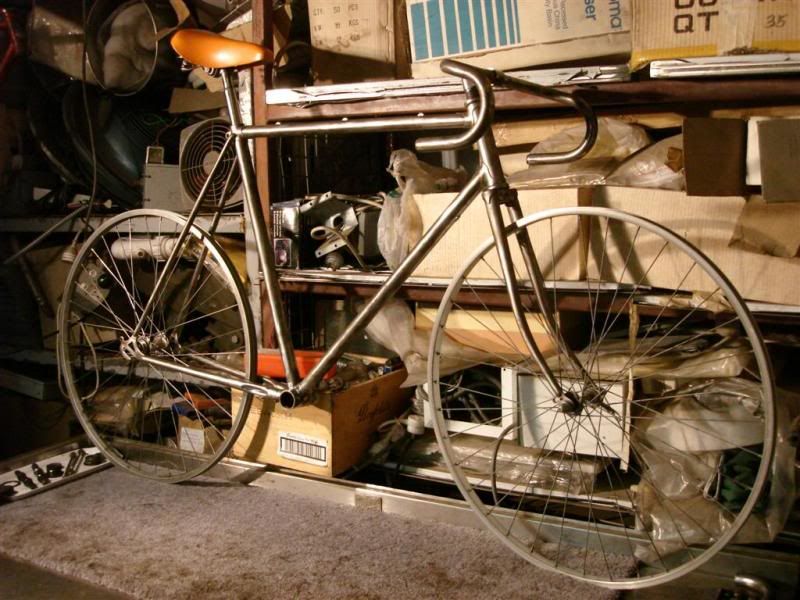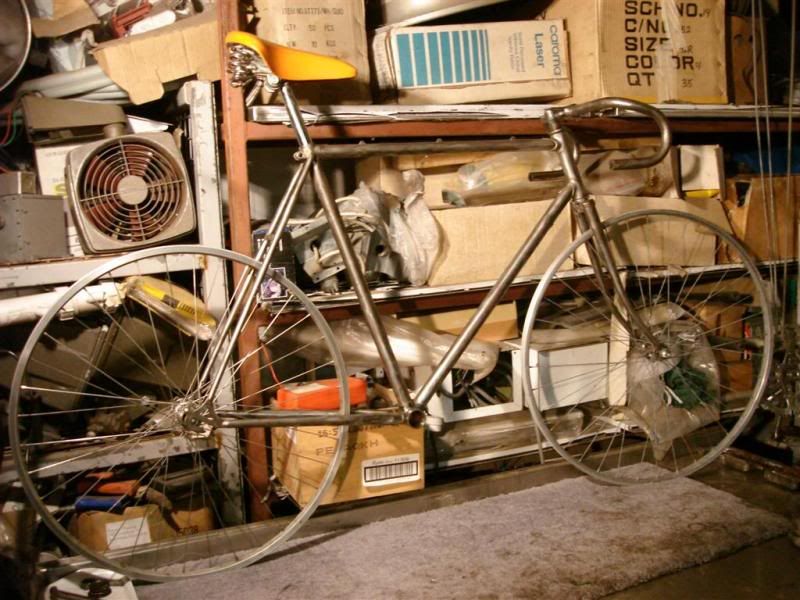 Next was the paint, gave it a coat with some left over primer i had, then a few coats of $7 rattle can gloss white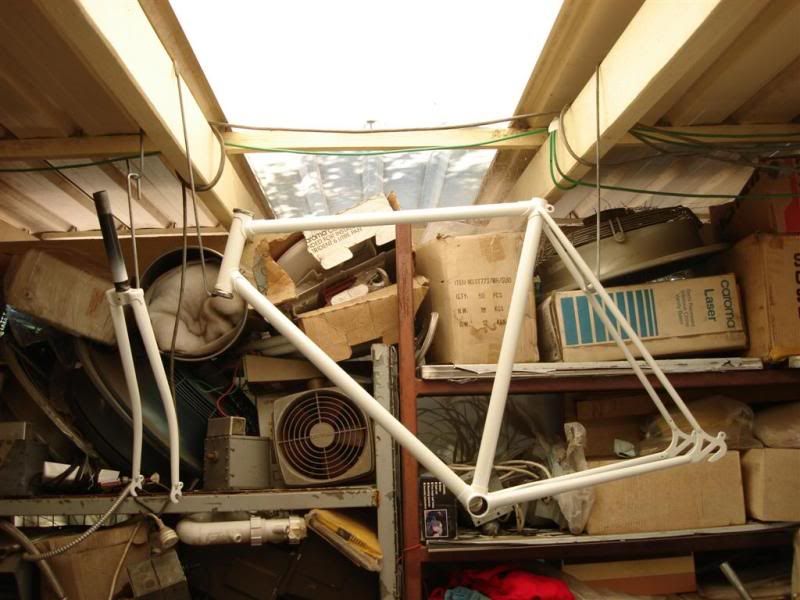 While that was drying, rigged up a bike stand from an old stool base, a scaffold arm and scaffold links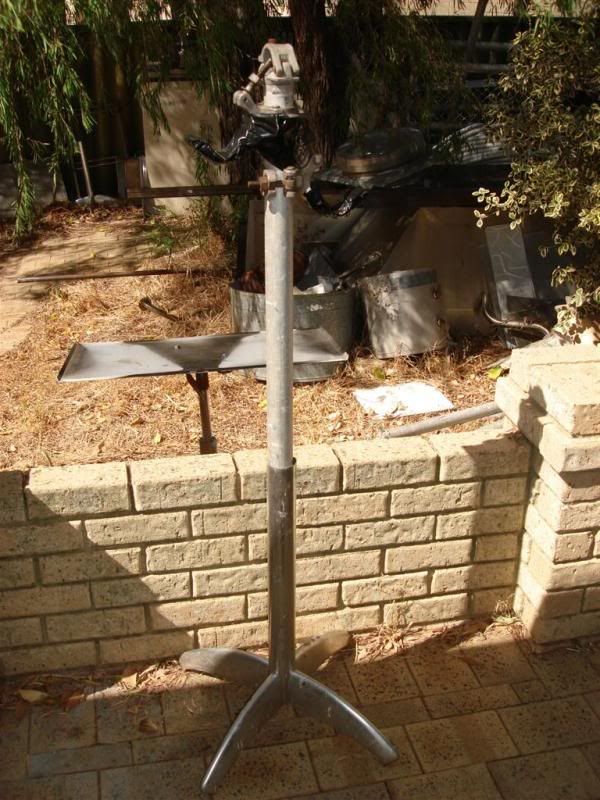 Some of my LBS dumpster finds, most wheels were missing spokes etc, so i plan to use em for parts, ie spokes, hubs and rims for my future wheel building exercise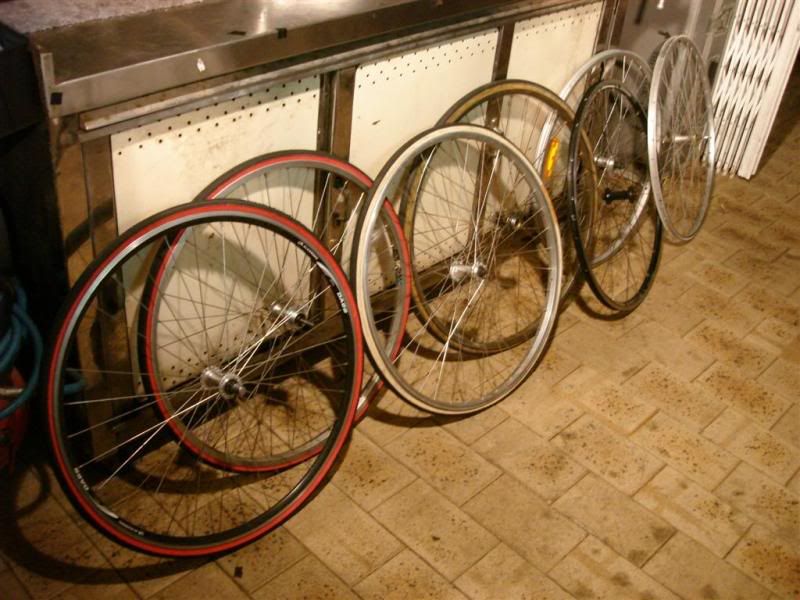 Mocked up with some 700c wheels and mtb bars i found, chopped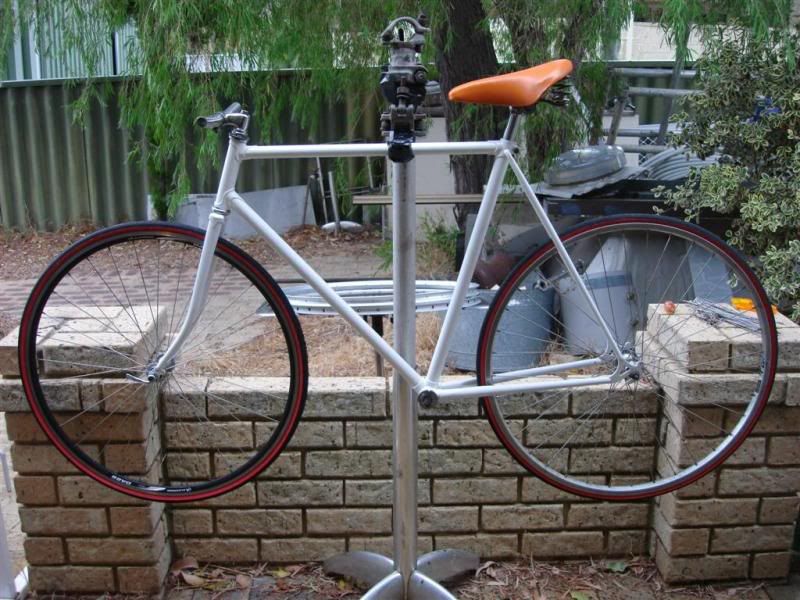 Came across another repco, in better condition but missing a front wheel and the rear was buckled good, $5. I figured it would be good for parts, ie bars, stem, seat post, cranks, hubs and of course the frame
Picked up a DICTA 16T 1/8" track cog and SRAM PC1 chain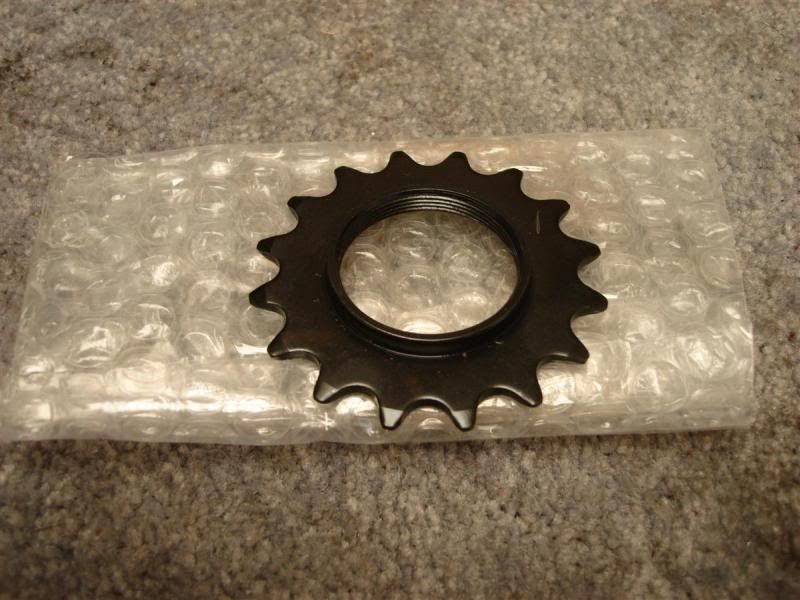 Decided to go with 52T old cotter pin cranks off the Bluebird, as i liked the way it looked, cleaner as it hadnt been chopped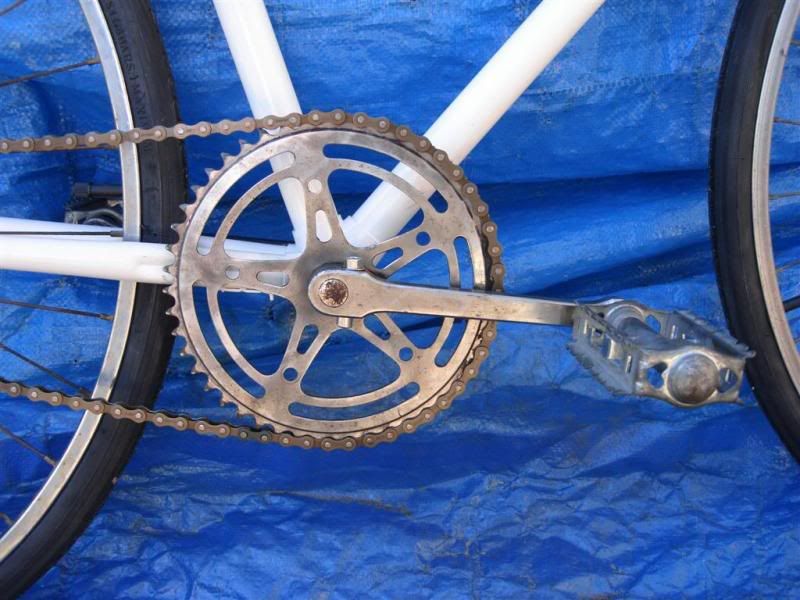 Chainline, and obviously i went suicide as i was using an old freewheel, with a lockring, loctite and tightened as hard as i could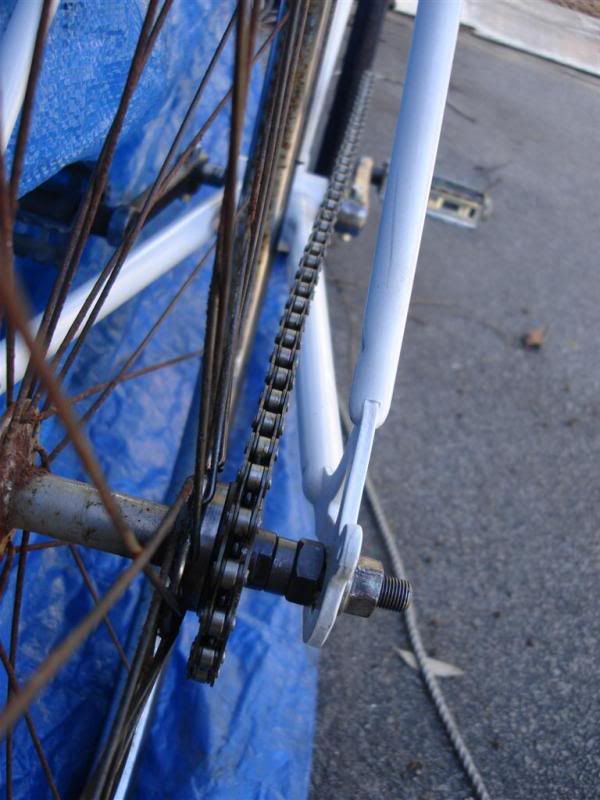 Here she is in all her glory, with some new tubes, Ritchey rimtape and cheapy Bikecorp 27 1 1/4" road tyres, on a 27 1 1/4" Araya wheels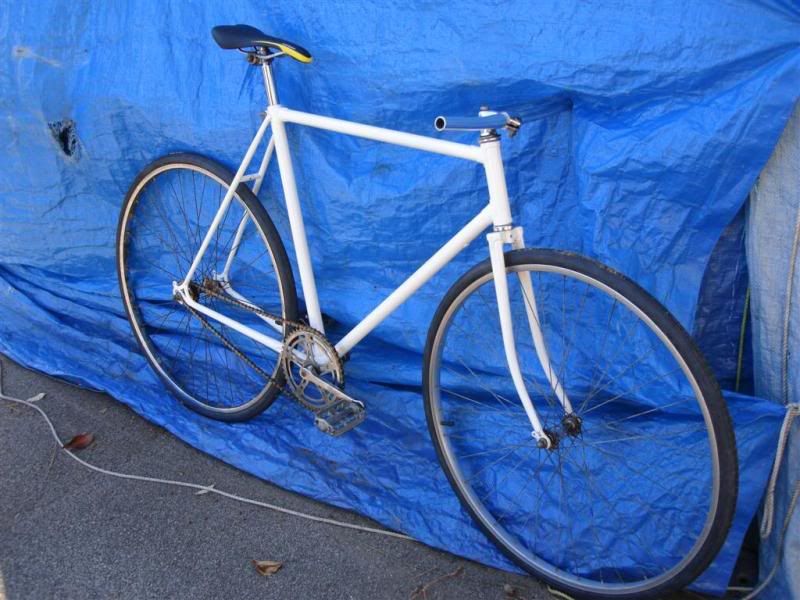 After a quick test ride, i realised this noob needed brakes
So, what i had to work with, accumulated parts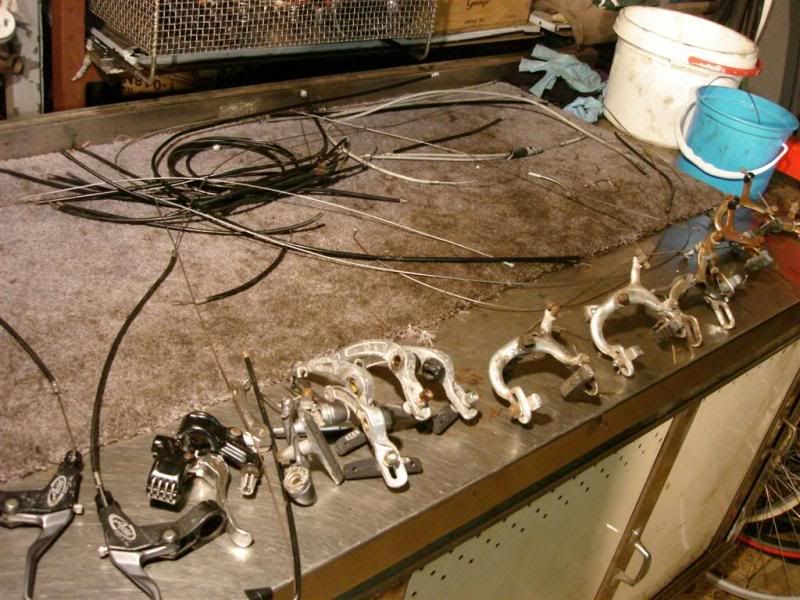 Avid levers off a mtb and some Dragonfly levers from my old bmx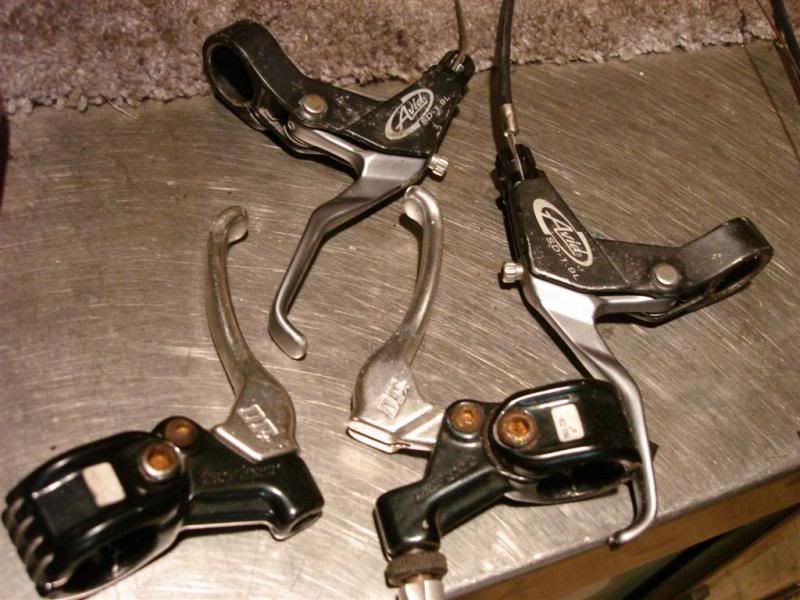 Before and after brake assembley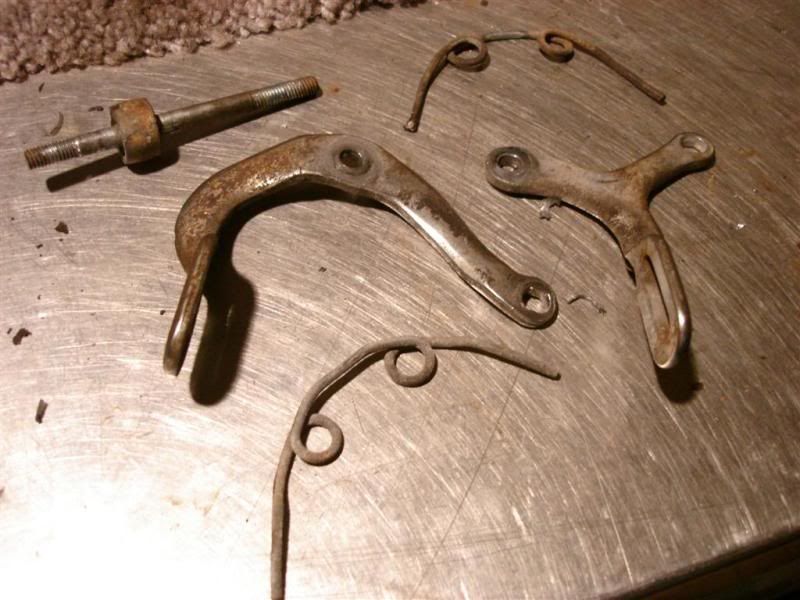 And finaly installed and read to rock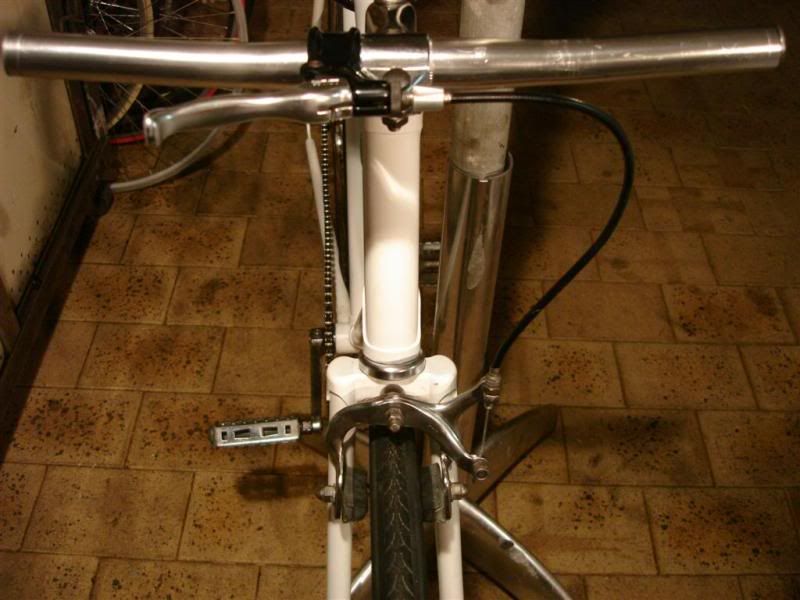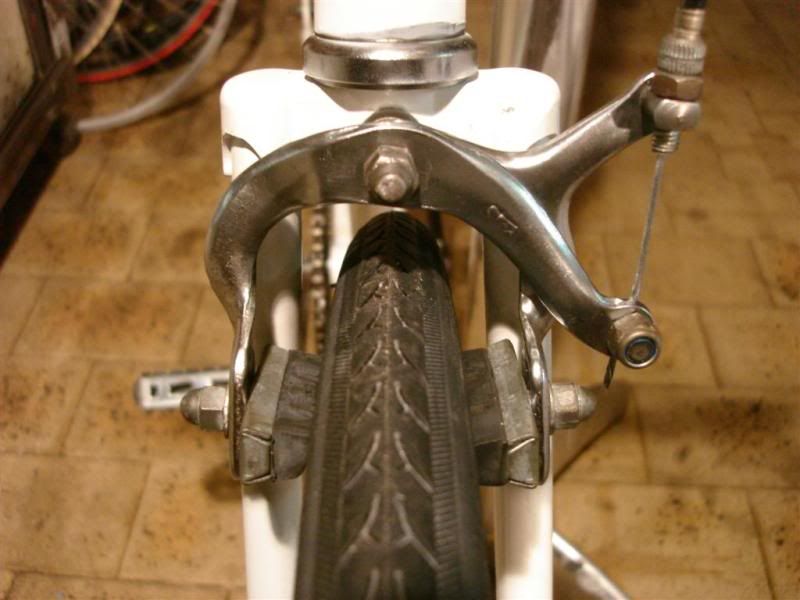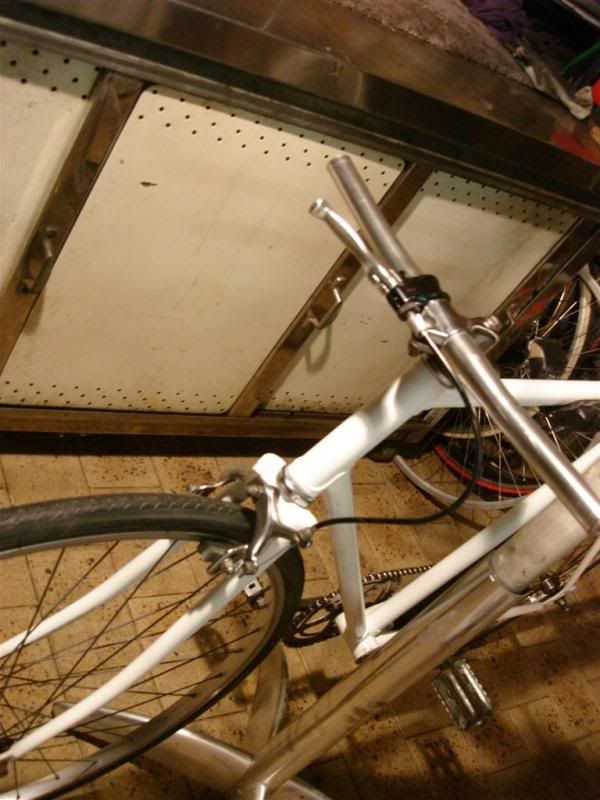 A quick budget overview for those interested.
Repco Traveller Complete $5
Bluebird GrandPrix $5
Repco Traveller Near Complete $5
Felt Carbon Seat $20
Gloss White Paint $7
Tubes $15
BikeCorp Tyres $30
Ritchey Rimtape $10
SRAM PC1 Chain $20
Flat Bar $Free
Total $117
There's also the other stuff i found from the dumpsters, wheels, hubs, tyres etc. As well as a few special tools ive had to buy, ie freewheel remover, crank remover, spoke tool, chain breaker. Being my first bike build and a total noob, i didnt have many of these tools.
cheers jase