Hey guys, First time making a fixed wheel would love any tips or probs i may run into when building.
Here is the frame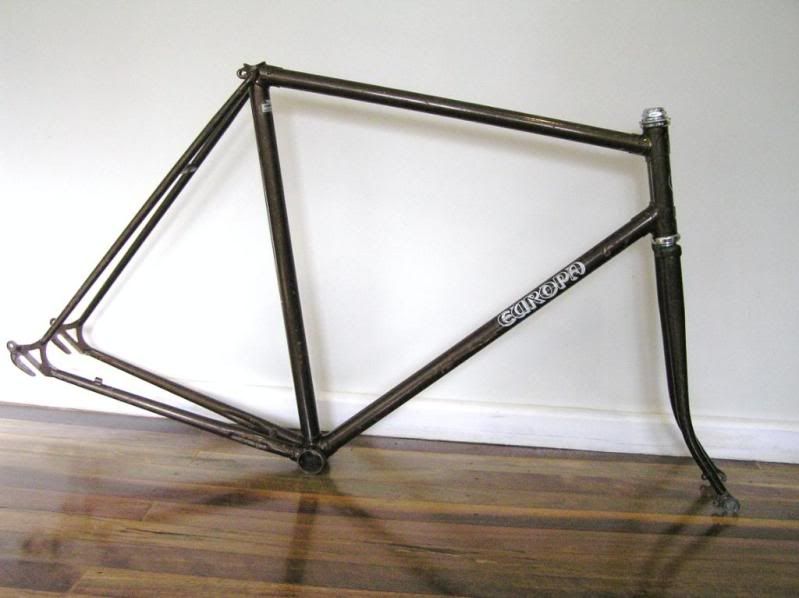 HELP!
what type of BB thread is this?
Will a 700c wheel fit into this 27" frame, will i have probs matching up the crank cog with the rear cog? (if that makes sense)
Do the kind of drop outs matter with a fixie?
will most of the old stems fit or do they come with different diameters?
I have designed replica Europa stickers for this bike. ill let you know how they go if anyone else needs some.
Cheers guys!