Hello BNA members,
The GF and I bought this bike complete for her as a project mid-last year from Northern Victoria. It had Hillman decals all over it, so we naturally assumed that's what it was. After having it resprayed recently, we took it into Hillman to get the decals. After looking at it closely, they confirmed it was not a Hillman. The bottom bracket and fork has a stamped number of #6220, and apparently Hillman's don't go up that high.
We visited Kevin (AT) Paconi; who confirmed it wasn't his. We visited Daryl Perkins; who confirmed it wasn't his. Daryl was almost certain it was a Kypo; however after speaking with Glenn Gibson (who has all the records of Kypo's made) he's confirmed it's not a Kypo. Others have suggested Frank McCaig, but after being in contact with his son he is certain it is not a McCaig. I have no idea if this is Australian or was made overseas; my investigating was directed by Hillman/Paconi/Perkins,etc...
The frame is quite small; 51cm top tube and 47cm seat tube, so it may be custom. Daryl Perkins confirmed that the top tube and down tube are Reynolds 853, with the seat tube likely to be 531, which shows it was built around the early 90's, as was the style at the time. The tubing has pins, open tubing ends at its Campagnolo drop-outs (drop-out stamps have since been covered up by paint), and has a combination of fillet-brazing and lugs. Sasha (AT) Pony Bikes believes that the holes in the rear dropouts may have been drilled out as a form of 'signature', as she believes these dropouts were not produced like this by Campagnolo.
Here's some pics: -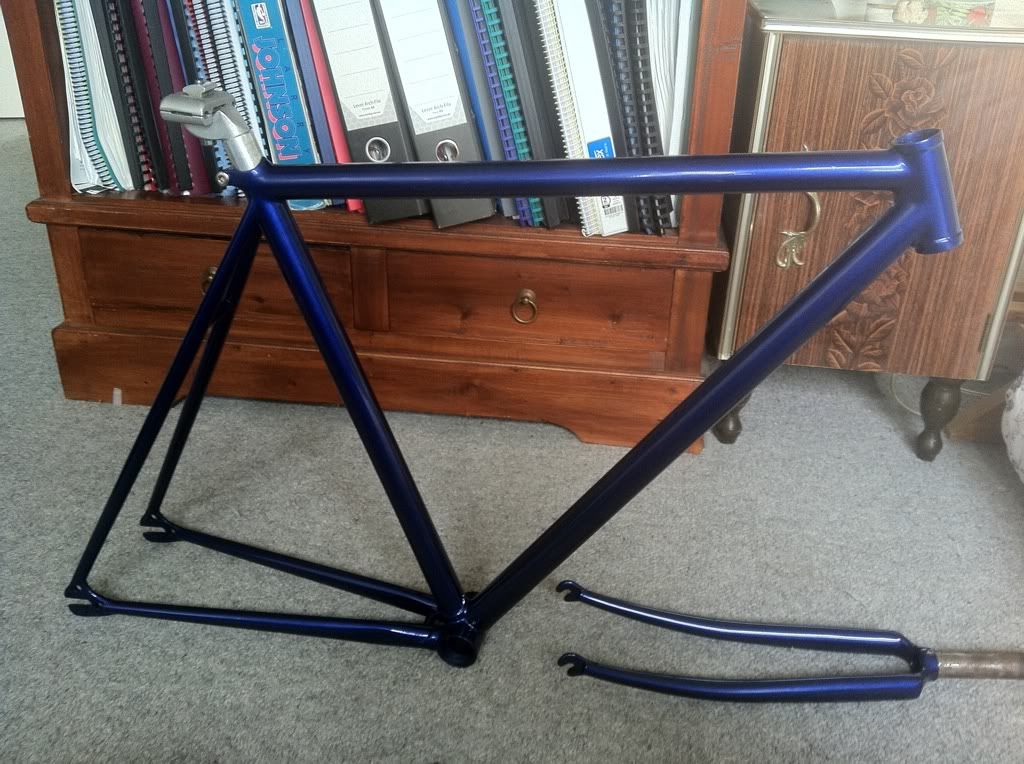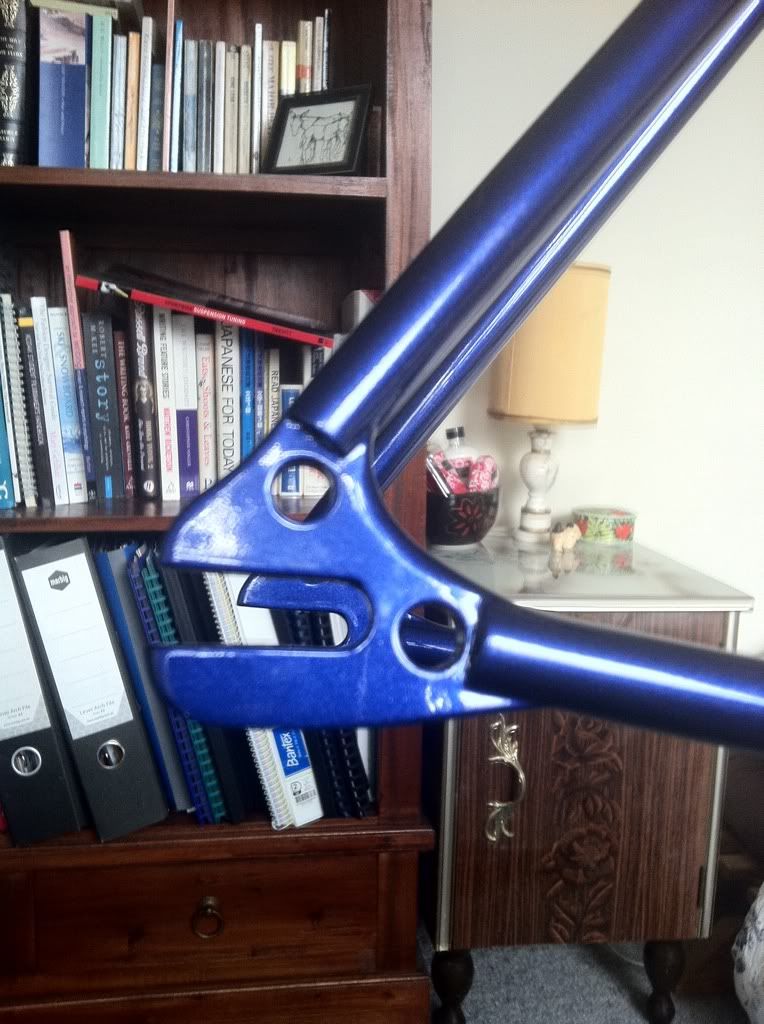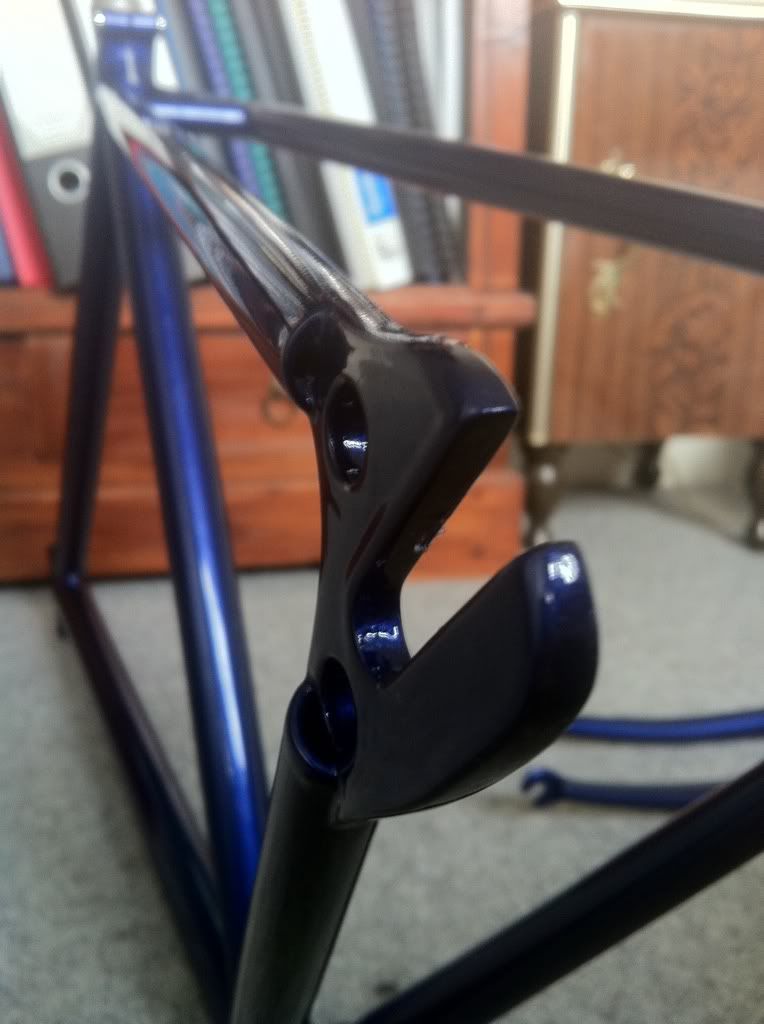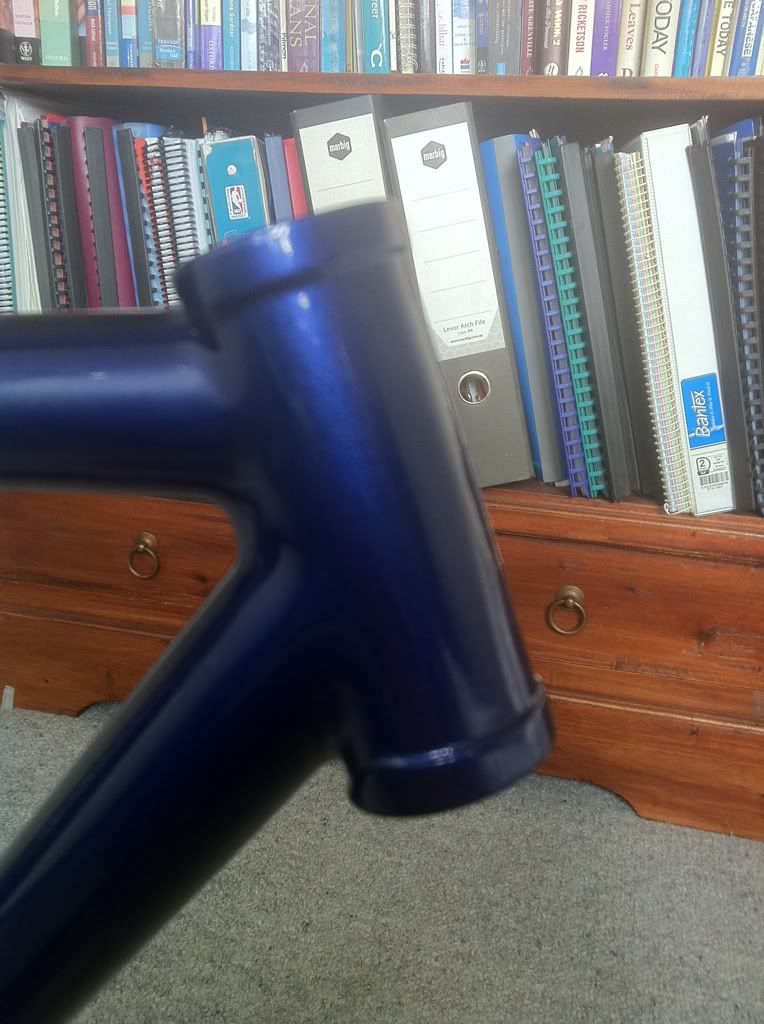 No other markings. Any help is greatly appreciated.