Now I'm quite new to this site but I haven't managed to find many build threads of people doing up their bikes. I don't know about you guys but I find looking at people's progress on their bike really interesting and inspiring! So I decided I'd do a build thread for my first fixie build!
I started out with this absolute bargain from
ebay
! A Malvern Star Silhouette '94. It's a super clean frame with no rust and in really good order! Hardly any cosmetic damage! I managed to get the cranks and a set of dropped bars with the frame so I was practically only short of a seat, chain and wheels!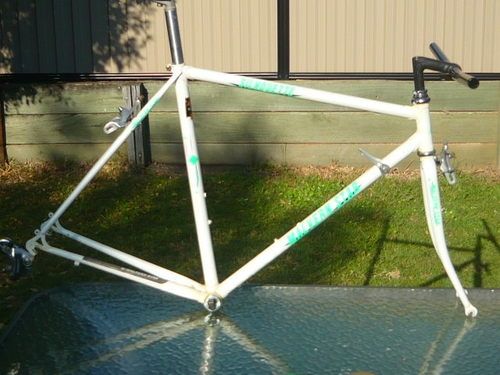 I managed to get a wheelset for a fixie surprisingly cheap off a guy from Facebook. After tweeking the dropouts, I managed to get a few extra mils movement, crucial for gear selection!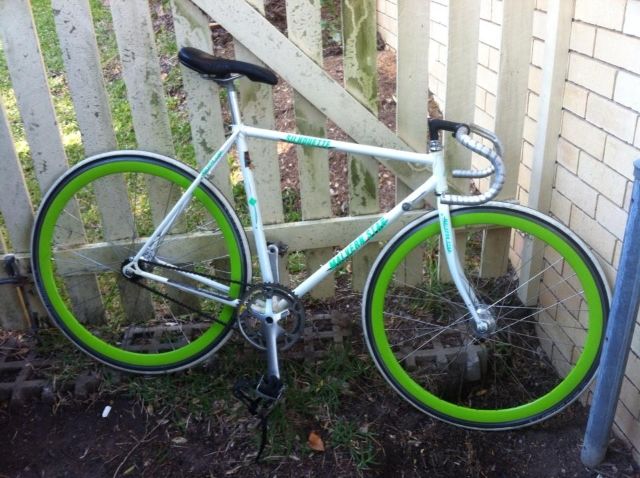 As you can see, I got a chain and a C-Unit seat so that the bike is rideable. While I had the angle grinder out from adjusting the dropout, I managed to clean the frame up a bit by knocking all the unnecessary cable and shifter stays off the frame. I dropped the gooseneck down a bit more and set it on a 16/40 ratio using the original crank.
At this stage I'm using this bike to learn how to ride a fixie. I have intentions to do a fair bit more work on this bike so stay tuned!