Hi everyone,
Could someone please help me out, I'm trying to track down the brands and model numbers for the bike photo below. I am keen to purchase this blue Bianchi Pista Frame and parts however unsure what the model number is.
1. Frame Model and Year (are they still in production?)
2. Wheels Rims (Brand?)
3. Groupset (possibly cant see cleary from the photos, however what would be the typical brand of this groupset to fit the Bianchi Pista?)
4. Seat Post (Maybe someone knows this brand?)
5. Any other details of the frame and bike components would be appreciated.
Further to this, if anyone know's any bike stores who would sell this type of bike in Australia (I am a Bianchi fan and currently ride a Bianchi Road Bike) it would be appreciated.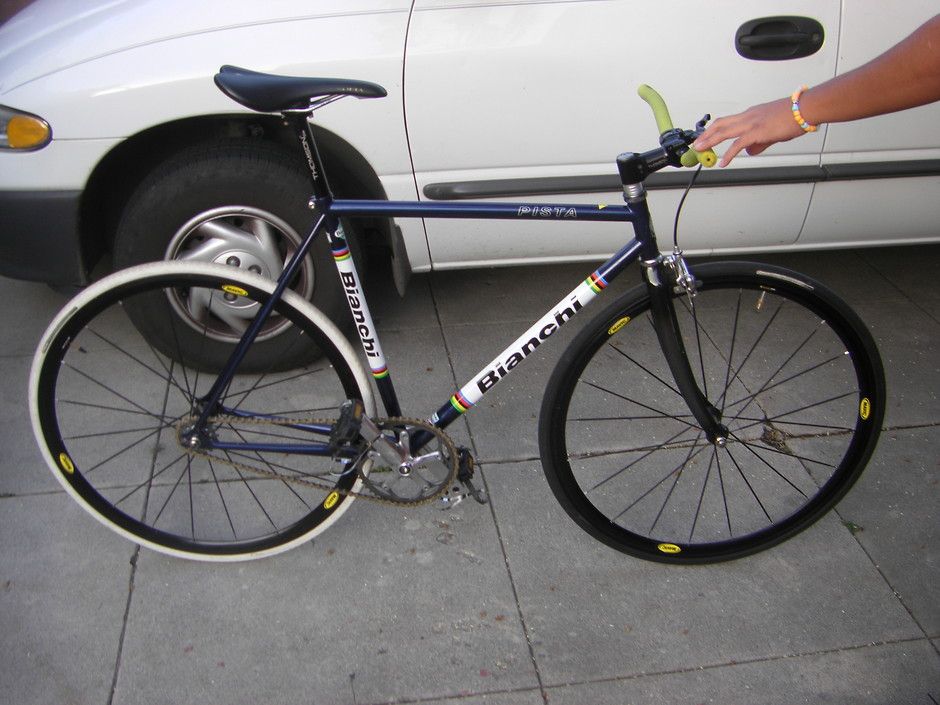 Thank you in advance.
Dan