Look what Freddyflatfoot has done
. He posted his tailbox on BROL and got me thinking about it too. Just spend the last 1.5 hrs doing the front fairing from a pair of Toyota Hilux front light protector. Cost me only a dollar. Bargain. Another $10 for hardware.
Initial test was very positive. Act like a sail with a tail wind
. Will give it a better test tomorrow.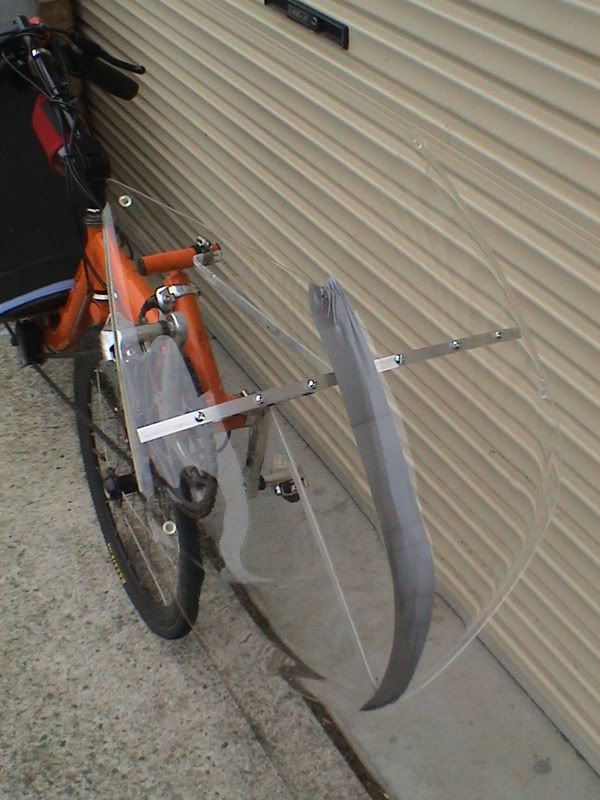 Chong