News & Reviews on BNA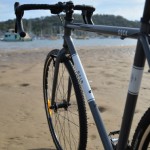 If you visit Melbourne, Sydney, Brisbane, Perth or Adelaide, you stand a good chance of spotting a Reid bike somewhere in these cities. The Australian company can still be described as a new-comer to the market, but they have expanded swiftly and are now selling in Europe and the USA as well. Reid's strategy is […]
Posts: 76
Joined: Wed Nov 16, 2011 7:30 pm
Location: Sunshine Coast QLD
Postby Christina Brinkmann » Thu Dec 01, 2011 8:55 pm
When you recument type people do the wild thing, do you like to be on the bottom all the time?
---
---
Posts: 445
Joined: Fri Dec 24, 2010 10:43 am
Postby nitramluap » Fri Dec 02, 2011 9:09 am
Well it is much more comfortable and the view is better in the recumbent position.
My bike is heavier than your bike.
---
Posts: 10
Joined: Wed Nov 30, 2011 9:15 pm
Postby greenwaynegreen » Fri Dec 02, 2011 10:44 am
Double entendre alert - Is this not supposed to be a family forum?
---
---
Posts: 76
Joined: Wed Nov 16, 2011 7:30 pm
Location: Sunshine Coast QLD
Postby Christina Brinkmann » Fri Dec 02, 2011 8:52 pm
Firstly, can I buy a consonant?
Sorry I left my "b" out.
Secondly, I was not talking about mountain biking.
Finally, I agree Comedian, we will get on just fine.
---
Who is online
Users browsing this forum: No registered users
About the Australian Cycling Forums
The largest cycling discussion forum in Australia for all things bike; from new riders to seasoned bike nuts, the Australian Cycling Forums are a welcoming community where you can ask questions and talk about the type of bikes and cycling topics you like.
Bicycles Network Australia
Forum Information