Grave dig.
Stumbled across this post just now. I've got a Skywagen dragster in my garage atm. Its a bit ratty having been given a dodgy black spray paint, but is in working condition. From what I have read they were made by Nissan.
Here is a pic as I picked it up. It is amongst my collection. I'm hoping to get enough together I can go cruising with my 3 boys on one each (if they'll do it)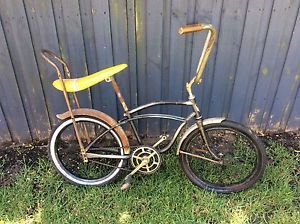 Thought i had more pics, but apparently not. Will have to get some.