Evidence of TDF Witch Dr's handywork.
WARNING. DO NOT LOOK DIRECTLY AT 'THE BONE'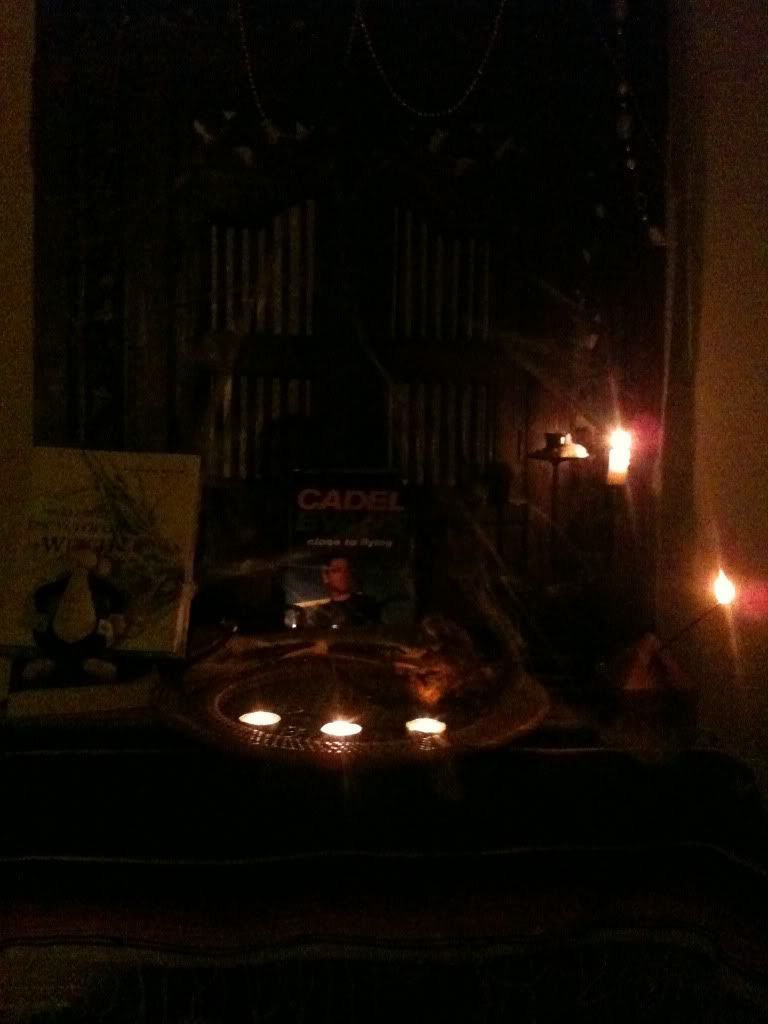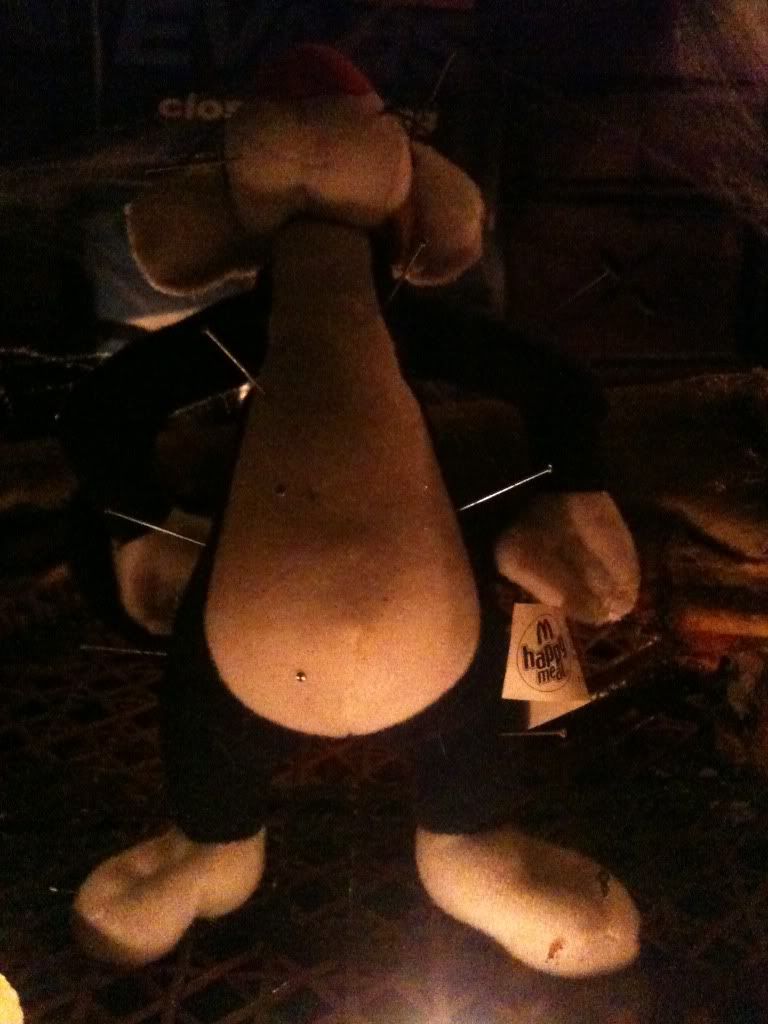 Witch Dr used more pins for added bad mojo for Cadel "oogabooga"
Evans
bad bogies in French Alps. House Madam Wuzzle not delighted with childhood toy used for rituals (Gosh was I impressed with the fluent use of the French language AND during the TDF as well though. Timing!) but Goats much too expensive and hut has cream colored carpet...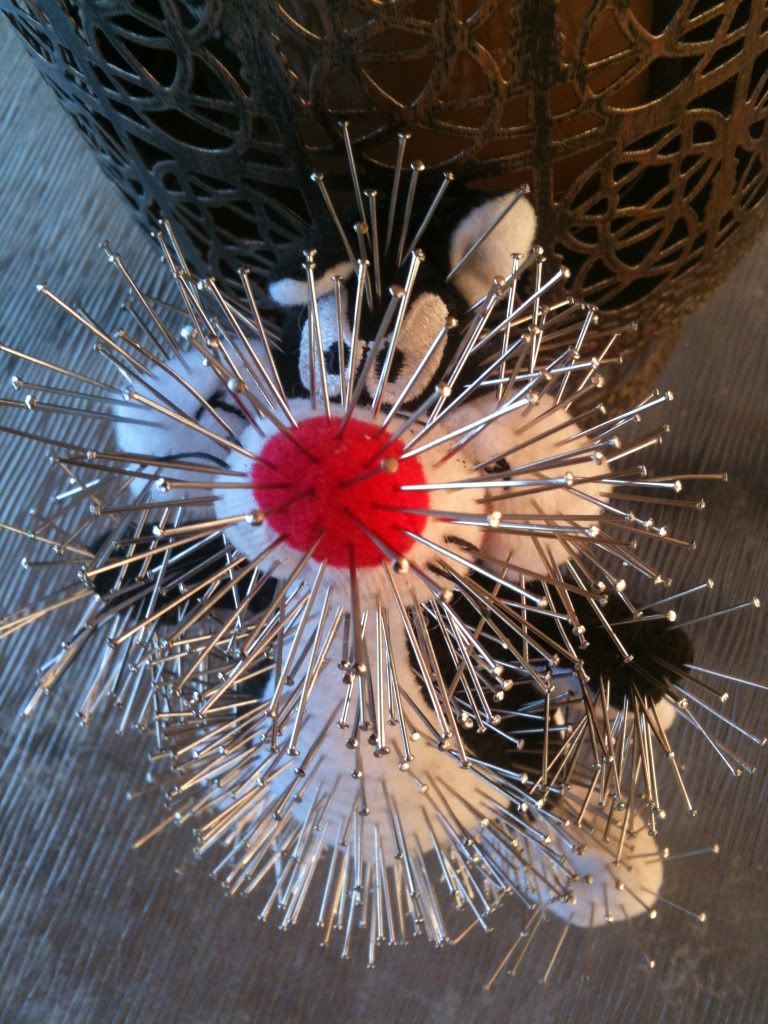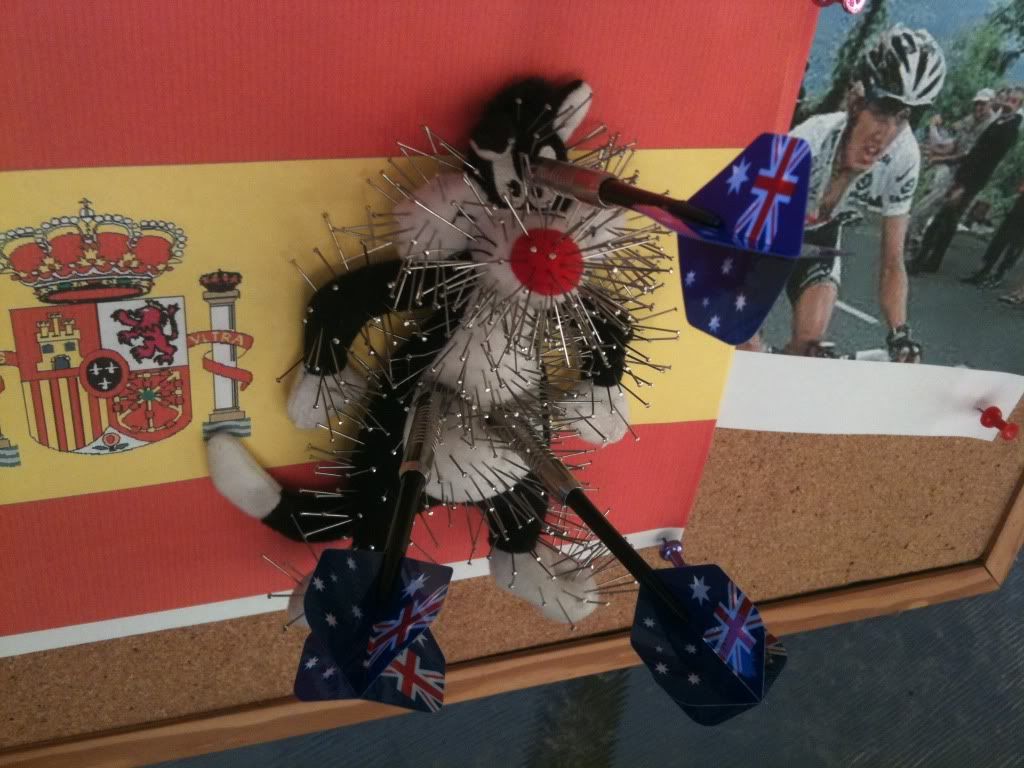 Witch Dr need busier village or hobby.
Bone in freezer till TDU. Meat bits squishy to touch now.