News & Reviews on BNA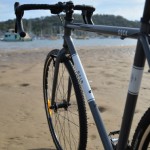 If you visit Melbourne, Sydney, Brisbane, Perth or Adelaide, you stand a good chance of spotting a Reid bike somewhere in these cities. The Australian company can still be described as a new-comer to the market, but they have expanded swiftly and are now selling in Europe and the USA as well. Reid's strategy is […]
---
Posts: 5705
Joined: Mon May 09, 2011 8:42 pm
Location: Sydney
Postby find_bruce » Thu May 16, 2013 1:21 pm
Nice to see Baden Cooke still there to help out at the sprint finish on stage 3 - first time I have seen him in the final leadout group all year.
I thought AUbicycles was doing ok, but sadly he was 2 minutes behind the peleton today. I mean there can't be two cyclists called Christopher Jones can there ?
. . . . .
---
---
Posts: 5297
Joined: Wed Apr 16, 2008 2:30 pm
Location: Cromer, NSW
Postby familyguy » Fri May 17, 2013 10:48 am
My man-crush on Jens is undiminished.

Jim
---
---
---
---
Posts: 2065
Joined: Mon May 16, 2011 10:48 am
Location: Melbourne
Postby clackers » Fri May 17, 2013 10:31 pm
biker jk wrote:There's a ToC on at the same time as a proper race in Italy?
Henk Vogels on SBS opined it's the best race in the world that's not a Grand Tour, and got no contradiction from Mike or Matt.
---
Posts: 144
Joined: Wed Apr 04, 2012 3:32 pm
Postby Sharkey » Tue May 21, 2013 3:23 pm
familyguy wrote:My man-crush on Jens is undiminished.

Jim
There was a great interview with him after stage 4 where he talks about attacking with confidence
( "I'm m***er f***g Jens Voigt so they're not gonna catch me")
jens voigt on attacking with confidence
Then he forces the break in the crosswinds the next day and goes on to win the stage -
"with the same move I have been using since the ice age"
.
I think he is a certainty to be on the Radioshack team at this year's tour - probably more so than Andy is.
---
Who is online
Users browsing this forum: No registered users
About the Australian Cycling Forums
The largest cycling discussion forum in Australia for all things bike; from new riders to seasoned bike nuts, the Australian Cycling Forums are a welcoming community where you can ask questions and talk about the type of bikes and cycling topics you like.
Bicycles Network Australia
Forum Information