Green and Yellow in Colour.
Black Look Keo Pedals.
Yellow Bar Tape.
Green Vittoria Front Tyre.
Silver Dish Rims with Race INC stickers.
Blue bike chain wrapped around the seat post that would be hard to remove without taking off the seat.
Black Velo Seat.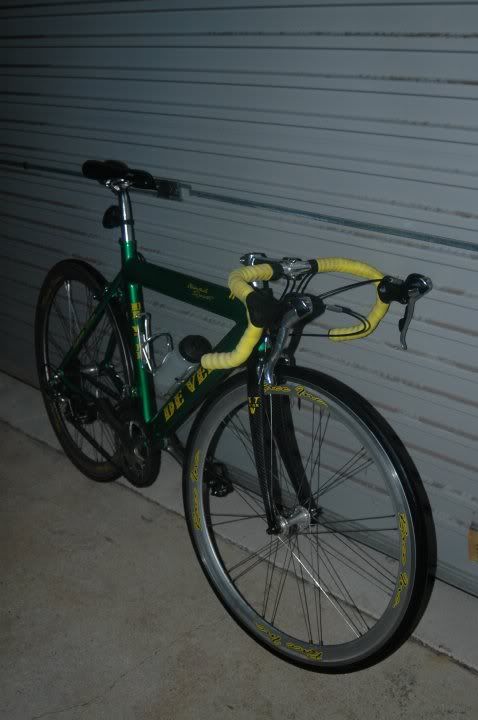 stolen 6th december from a house in st kilda.
stolen by a flatmate when he moved out. he didn't moved very far but i can't prove that he took it so i am hoping he tries to sell it or is seen riding it.
police are obviously involved and a reward will definitely be given if it is recovered.
the bike is instantly recognisable and i am yet to see another frame the same. let alone with the extra features that made it look unique such as wheel and bar tape colouring
any information please contact me
0428847103
gordon