Hi all,
I just had my bike stolen today. I would like to ask the community to pay attention to anyone my bike.
Bike Details:
Here is a picture of my bike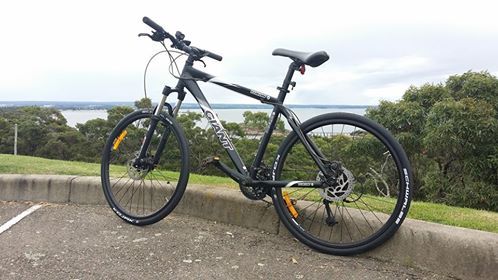 It's a Giant 2006 Yukon colour Black with white writing. Modified with semi sleek tires. Mechanical disc brakes. The handlebar has a torch mount and the read has a red light bracket. Rockshox Dart 2 forks, the seat is a bit worn out in the rear. The speedometer bracket is still there, with the sensor/detector still attached on the fork and on the spokes.
When and where
Parked at 10 AM on 30/01/2017. Noticed that my lock was broken at 6:30 PM 30/01/2017 at TETB lower campus bike area (see picture below) in the open along the Anzac Parade footpaths (facing west)
The case have been reported to the police which I provided them my serial number.
I haven't seen much Yukon in the metropolitan Sydney - if you do see someone riding a black one with those tyres; it's very likely to be mine - please notify me on this post or PM me. Thank you very much for your assistance.