She's HERE
Not that I'm excited or anything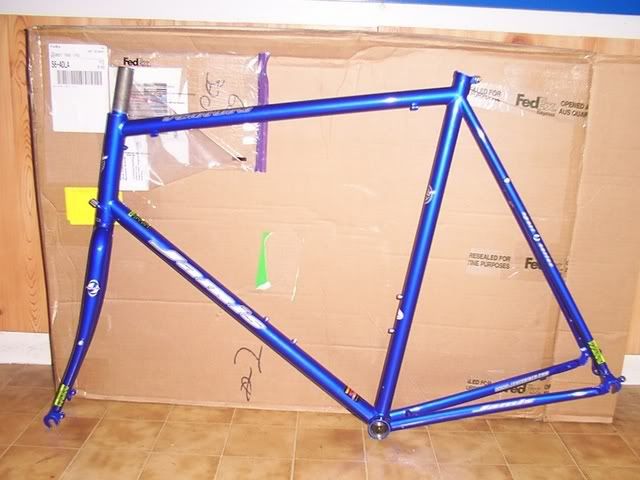 Typically, my horrid old camera doesn't do her justice, she really is a lovely colour blue with just a hint of purple.
A run over her with the ruler puts her right in there with the Europa - same top tube length, seat tube length a cm lower (which will be good actually) and a tall enough headtube and steering tube to allow me to put the bars in a half reasonable position.
Brand new frame - no sign of head stem bearings ever been fitted. A few tiny chips here and there, including the ones I added as I discovered she doesn't sit securely on the bottom bracket
Weight? 3.1 kg - feels like nothing to lift.
After postage (she had to come by FedEx in the end), she's cost me $242
Now for the build ... and decisions have been made there
Richard