I love the classic look of the Selle San Marco Rolls saddle. I bought a second-hand one for $15 off Gumtree for my
Repco Olympic 12 build
and decided to restore the saddle to it's former glory. Here's a photo heavy documentation of the restoration process for those who are interested.
This is the condition it was in when I bought it. I kind of liked the worn-in look, however, I want my saddle, grip-tape and toe straps in matching leather so I made up my mind to reupholster it.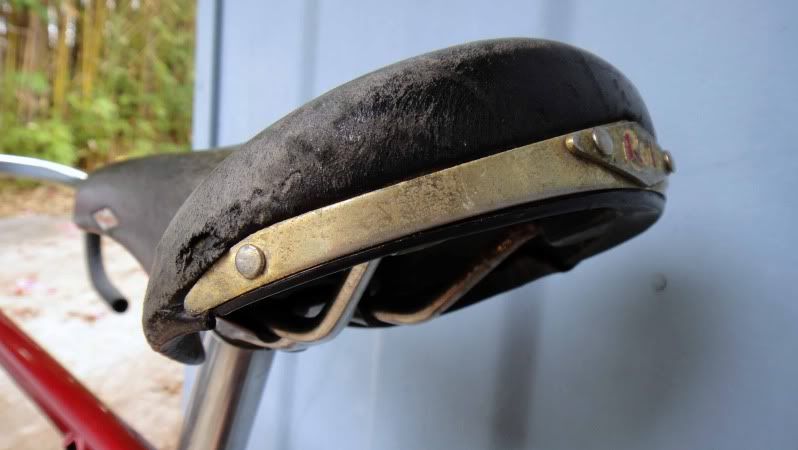 First step was to take off the side and back plates. A little bit drilling and prying with the pliers got the rivets off.
Pulled the original leather off trying not to screw up the foam. It came off fairly well and the foam underneath was in good condition.
Went to the LLS (local leather shop
) to get some leather and rivets. Settled on a light brown pig skin - it's very supple and I think my ass will like it. I cut out a section the size of the saddle, allowing for some excess.
Applied some adhesive to both the saddle and the leather, let it dry for about a minute then starting from the top, glued the leather on, working my around the sides and nose. The nose was tricky because there was so much excess leather there it took a bit of work to not get it all bunched up.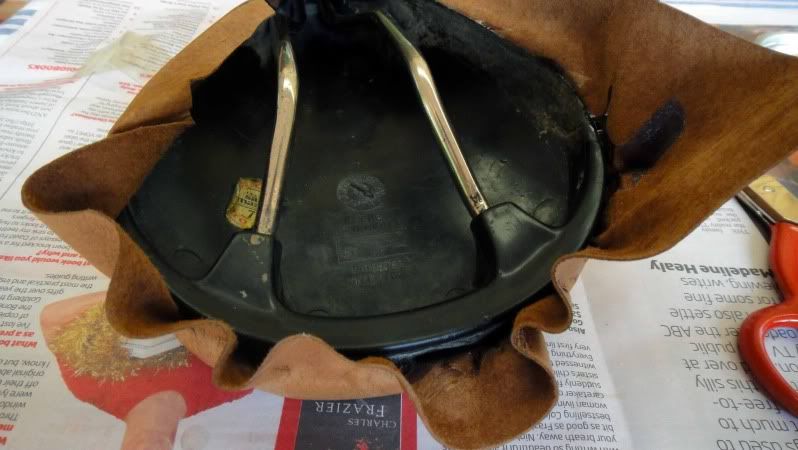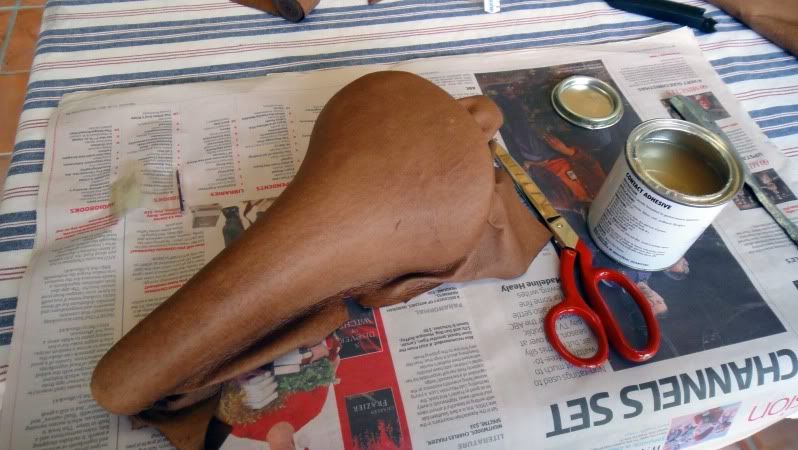 Then it was just a matter of trimming the excess leather and gluing it down around the inside. Got the metal polish out and polished up the metal plates. Unfortunately it lost its gold colouring (which I knew would happen) but it polished up fairly well. There was some pitting on the back plate, but as I always say, it adds to its character and its story
Repainted the red San Marco Rolls lettering with some hobby paint. Below is the final product.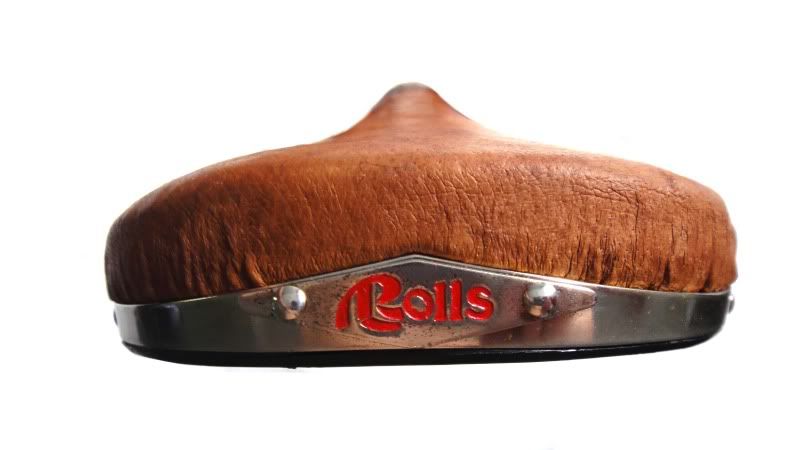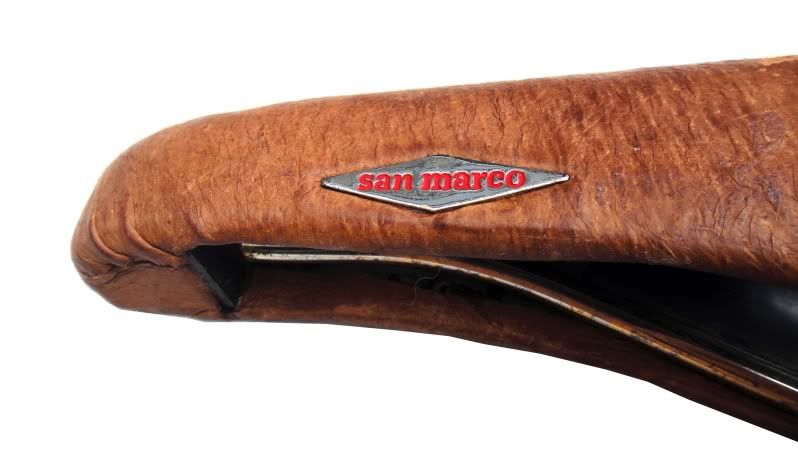 I am very pleased with the outcome and am really keen to try to do a few more saddles but with some patterns or perforations etc.