Hi,
I recently had a warranty replacement on a steel frame I purchased from a LBS. The warranty replacement was from a brake in the rear chain stay. THank God it occured while I was on a trainer adjusting the seat post height or it could have been nasty. I reported the incident to the LBS who was very willing to proceed with the warranty claim assuring me that it was rare and should not have happened. The frame was about 4 years at the time with almost 90,000km. I thought it was not unreasonable. It took 8 months for the warranty frome to arrive and it was as comfortable as the last one. No complaints.
Picture of crack as shown below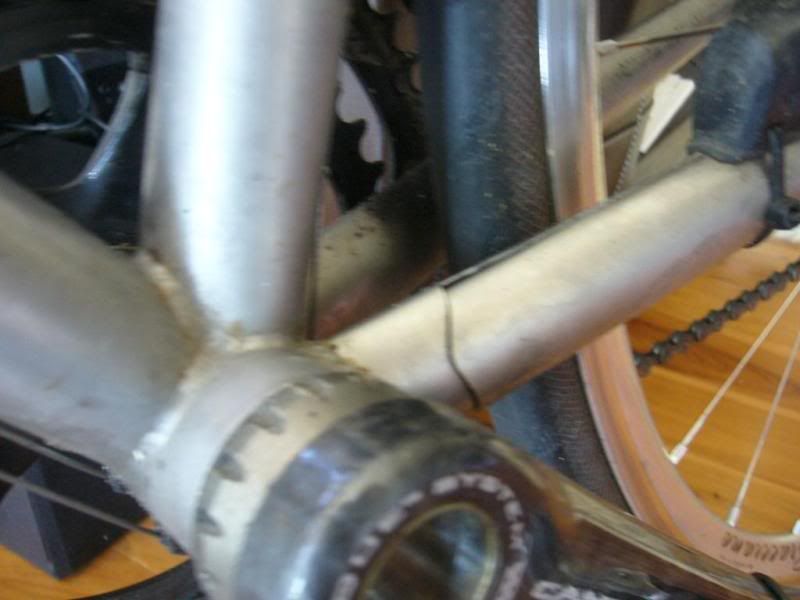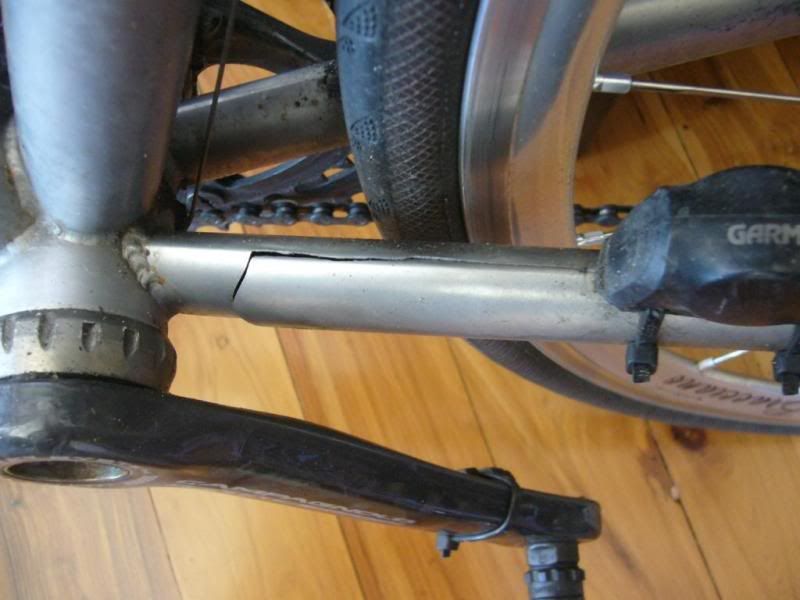 It has now been about 3 months since I got the frame back and it all went sour about a week ago. I was riding the bike for about 30km before the incident. There was a little rise up the road and I got off the saddle pedalling in a lazy fashion going about 25km/h. The next thing I knew I was on the floor, helmet broken so I must have hit my head pretty hard.
This is what happened......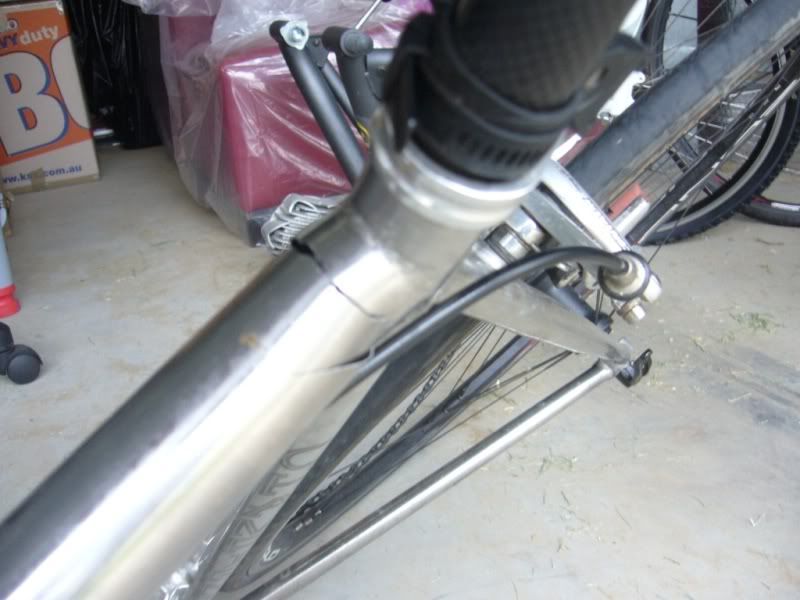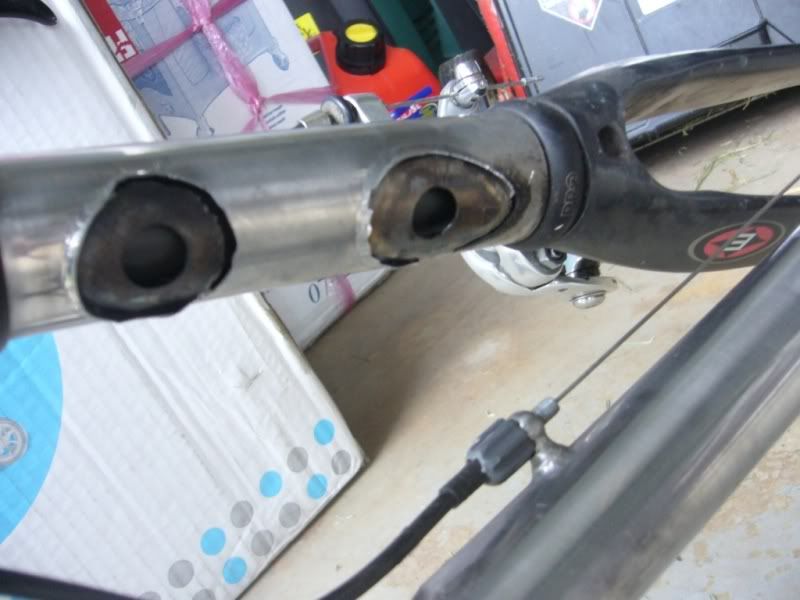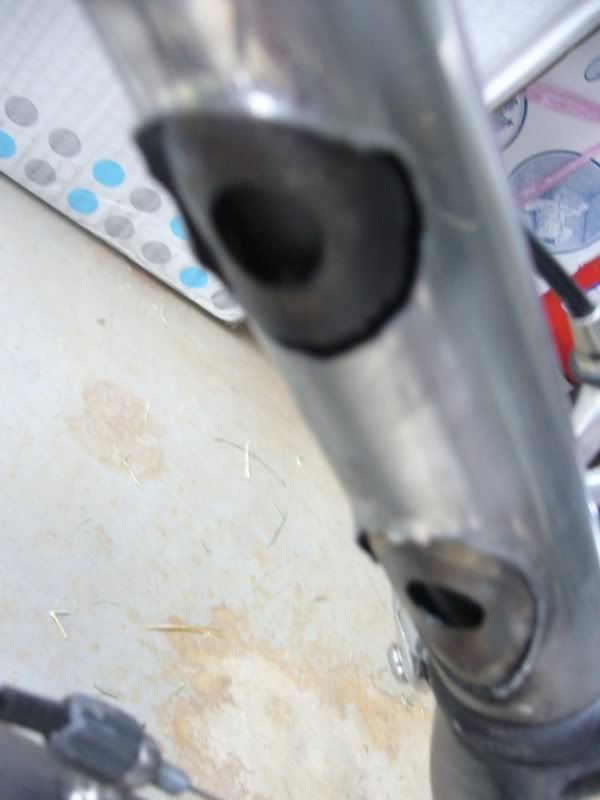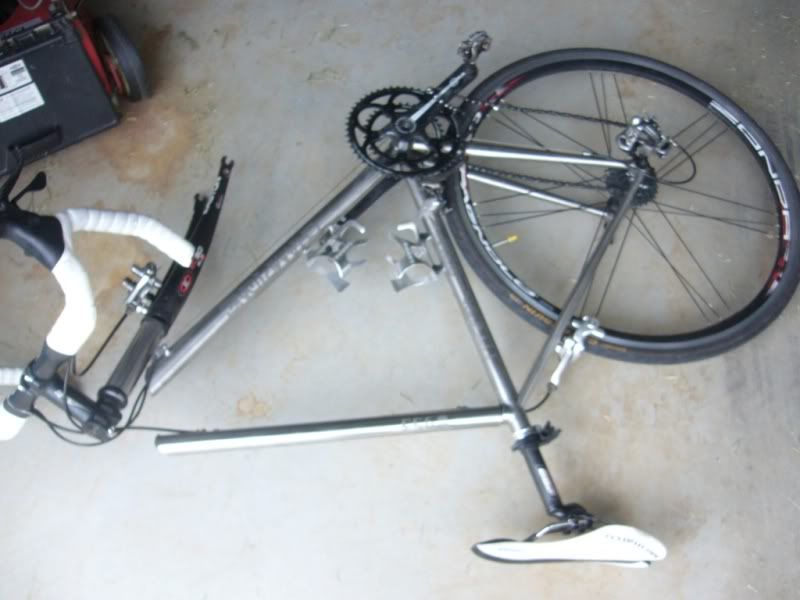 The welding where the top tube and down tube connect to the head tube seem to be the one that broke off first. It looks to me like a welding issue but I am no expert. The part where the top tube connects to the seat tube is twisted and it looks like it was a result of the failure in the welds which seemed to occur at the same time.
I am glad to be alive and that the car following behind me managed to avoid me or I would have been road kill.
I am not sure what action I should take now but I don't think I want another frame as a warranty replacement although I probably would be entitled to one. This incident was too close for comfort.
Jon