Hi all,
I've picked up an old Dahon folding bike from kerbside pickup and looking to do some upgrades to the brakes. The current brakes on it are absolutely shocking and I'm looking at ways to improve the braking without spending too much. The brakes and levers are currently as they are below.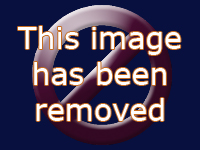 Click to view full size!

Click to view full size!
I replaced the stock pads with some cartridge holders and Kool Stop salmon pads. However, as the wheel rims are not machined and are slanted, the pads would not angle enough to contact the rim properly. The current pads have quite a angle cut into their face to align properly with the rims. Does anyone know of an aftermarket pad that have angled edges? I've had a look at the Koolstop site and can't find anything.
Also, would you guys recommend upgrading the brake calipers with some new extra-long reach dual pivot caliper brakes? How about the brake levers and the rims? Worth upgrading?
Cheers