My commuter came with oen of those kickstands that clamps on to the rear triangle. Unfortunately, it worked its way loose, and has worn some fairly deep looking gouges into the alloy chainstay.
The first set at the rear of the chainstay, right before the dropout: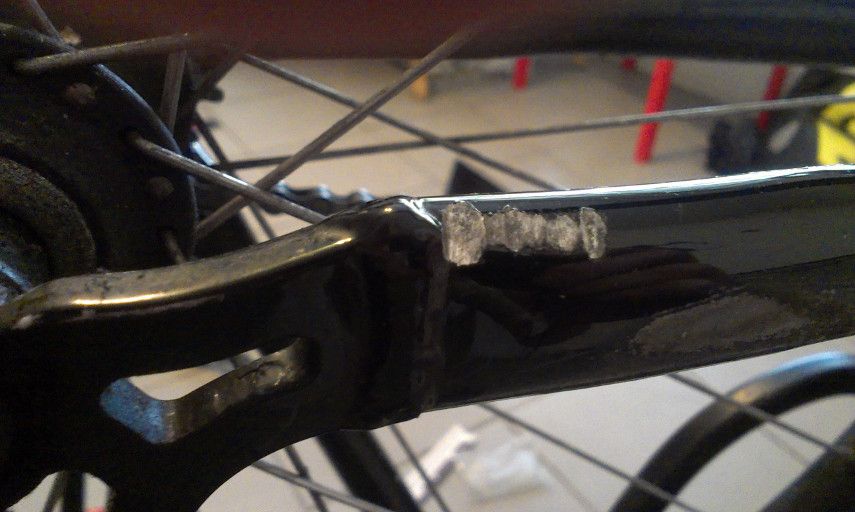 Here is a side-on view of the same gouges in an attempt to show their depth. The gouge immediately in front of the weld is the deepest: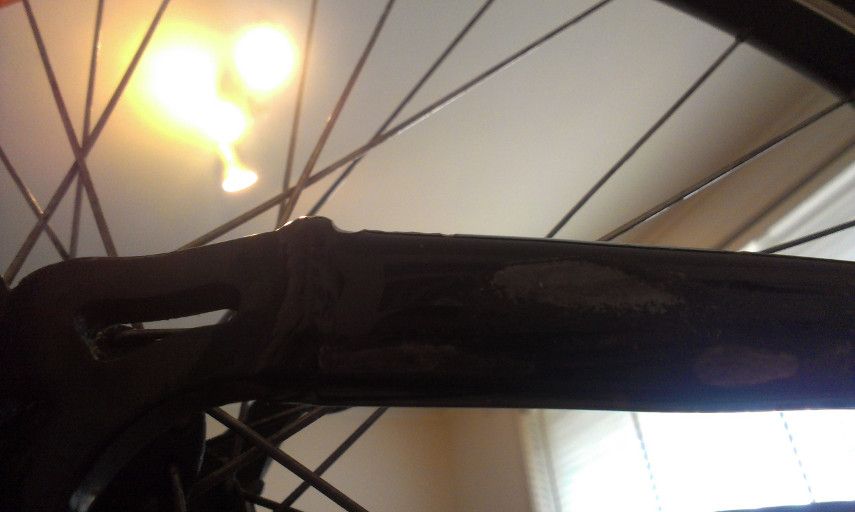 There is another lot further down the stay: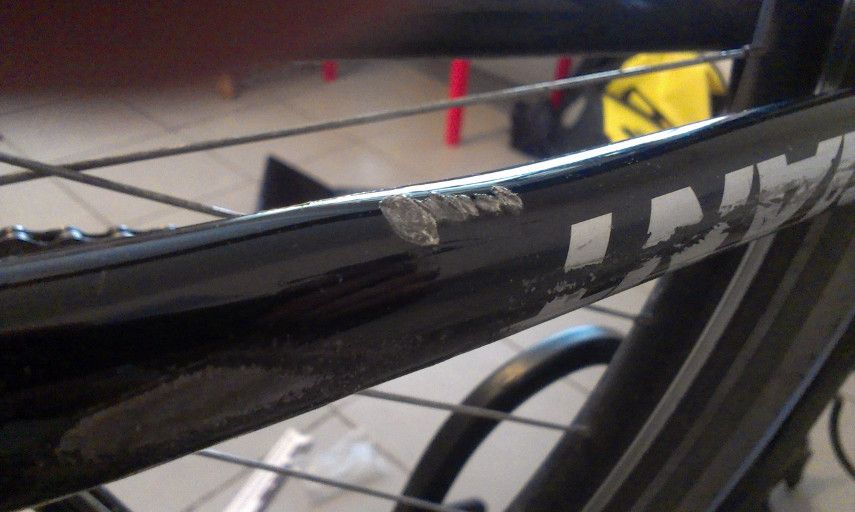 The photos do a lousy job of showing how deep the gouges are, but is it time to retire this frame?