9070 RD Di2 Crash Protection Reset
I transported my bike yesterday and it looks like it has gone into crash mode... i tried to do the crash reset but this hasn't sorted it... the RD dropped to the lowest position and stopped working. Just a bunch of clicking noises from there on.
Then I read about the reset procedure, but it failed to correct the issue. I took a closer look and it appears there's a half clover shaped gear that the servo rotates, and a spring tensioned pin that slips into the grove (see attachment). This is the crash protection feature I guess, which allows the parallelogram to detach from the servo motor in order to keep the motor from being damaged. From what I can tell it looks like the clover gear is out of position--probably from me continuously trying to reset it with no luck. After playing around with it, I think the main groove in the clover gear needs to be about 120 degrees clockwise in the lowest position, aligning with the "JAPAN" text.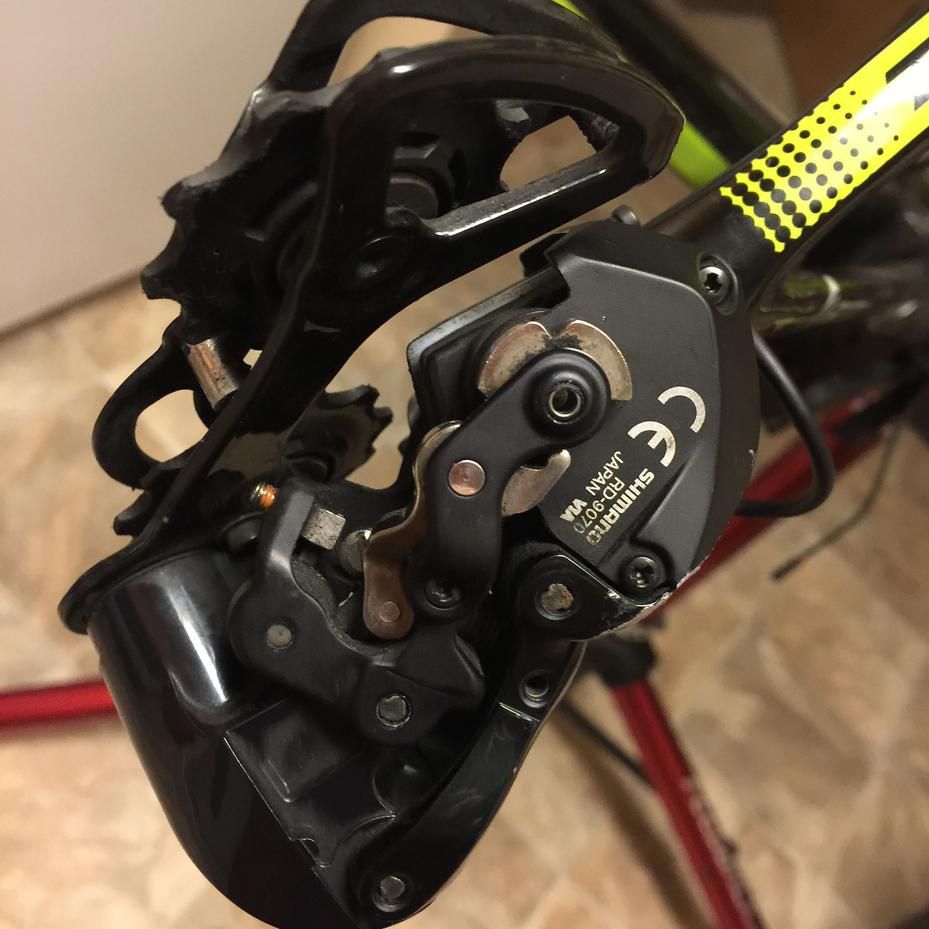 Anyway I'm hoping someone can help me figure out how to get it to reset. When I go through the crash reset cycle, the gear rotates about three stops counter-clockwise, then finishes out in the opposite direction which is way out of position to allow the pin to drop in.