Hi all,
I recently found this Speedwell Lady's Sports cruiser dumped in the bush not far from me; no idea how many years it was sitting there but brought it home because I wanted to at least try a restoration.
It's a single speed with a Shimano B-Type coaster brake, seems to be late 70's to early 80's?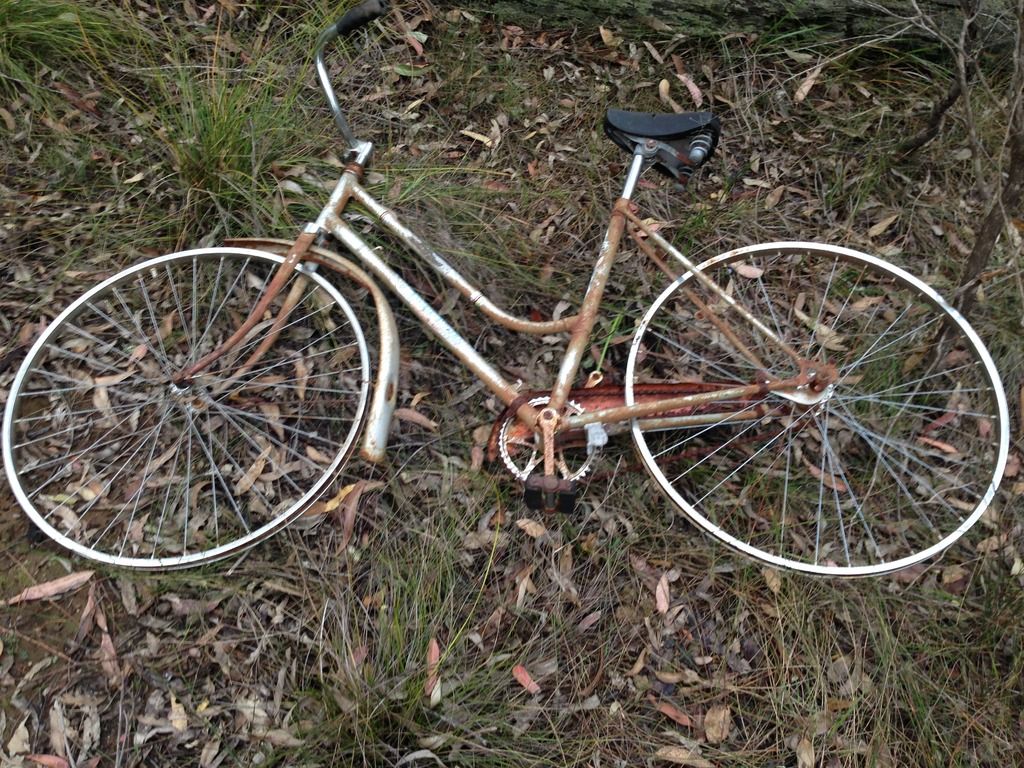 ----------Frame----------
As in the pics, there's a weird purple residue around the bottom bracket, rear brackets, top of the seat tube, which might be a byproduct of the surface rust but I'm keen to know if someone else knows for sure.
While I've lightly brushed off most of the surface rust on the frame, I'm conscious of not going all out and stripping everything, including the original paint, until I get some knowledgeable input.
A big dilemma is losing any possible vintage value if I completely strip and repaint the frame, even though its current original condition is pretty poor.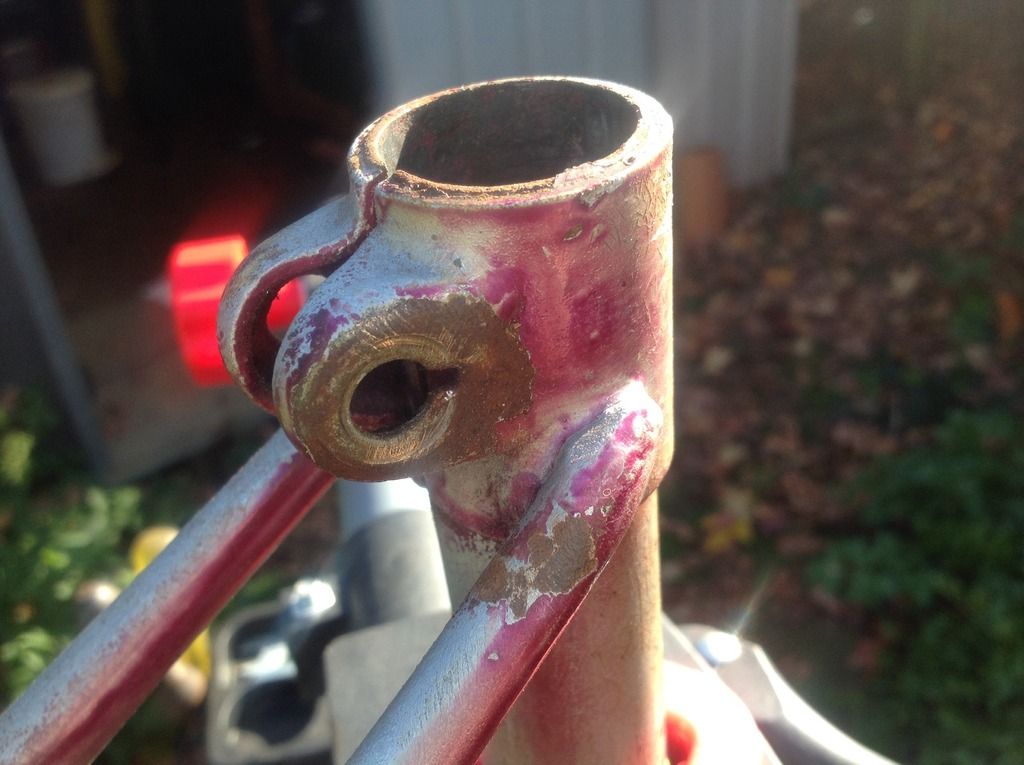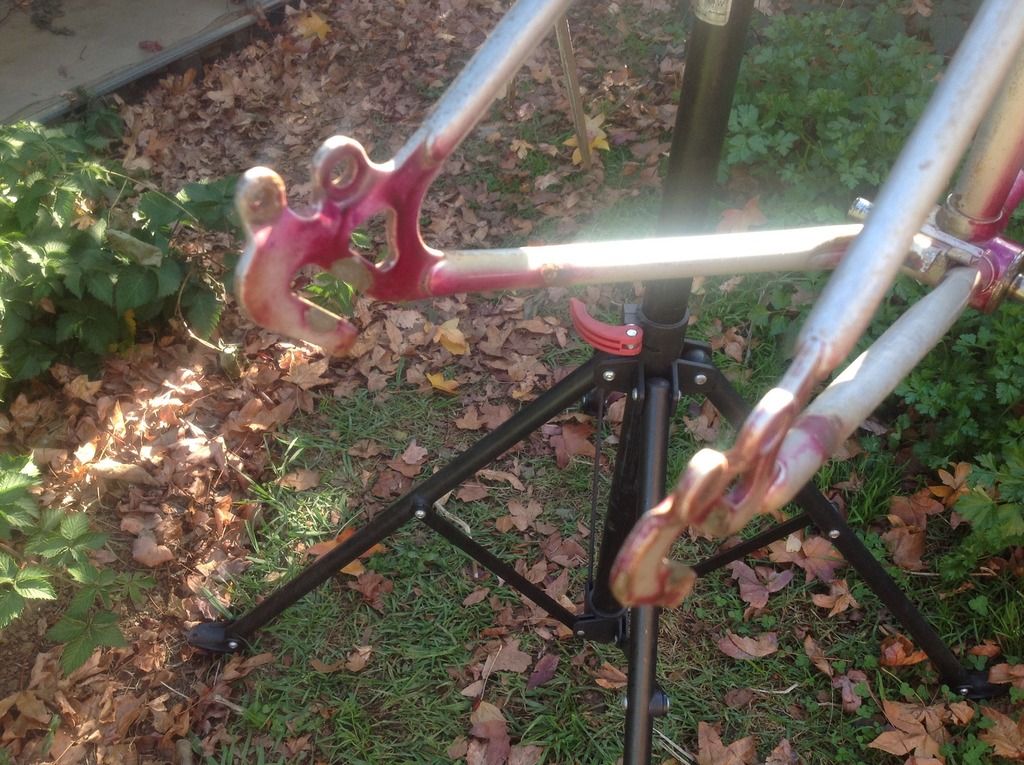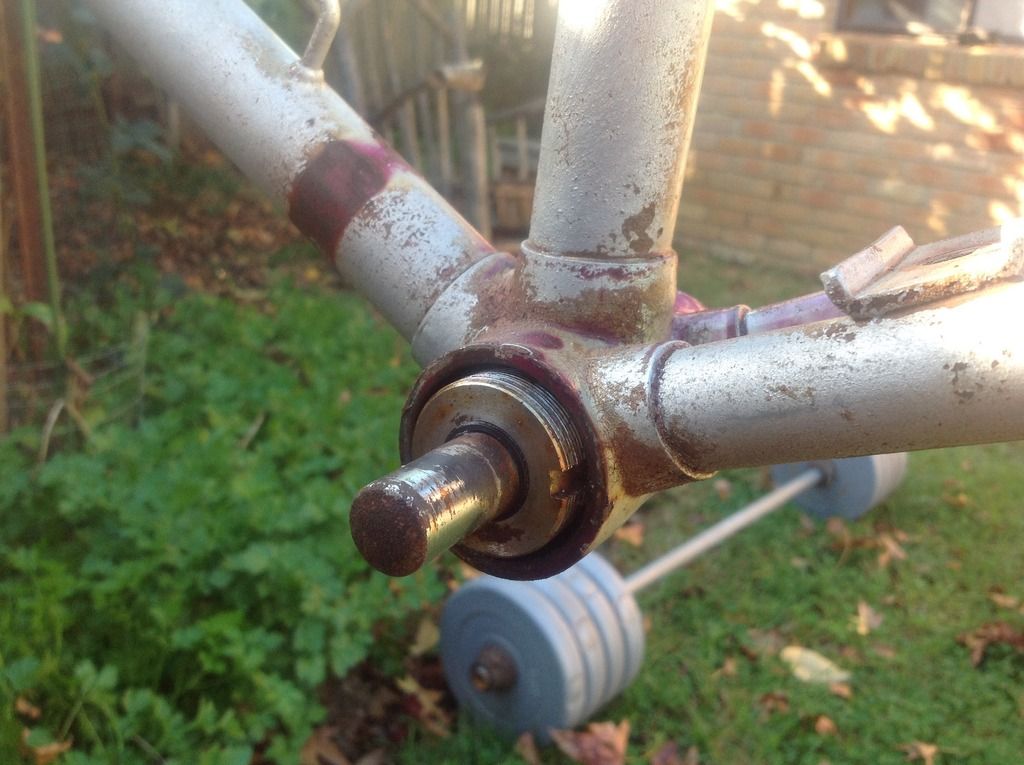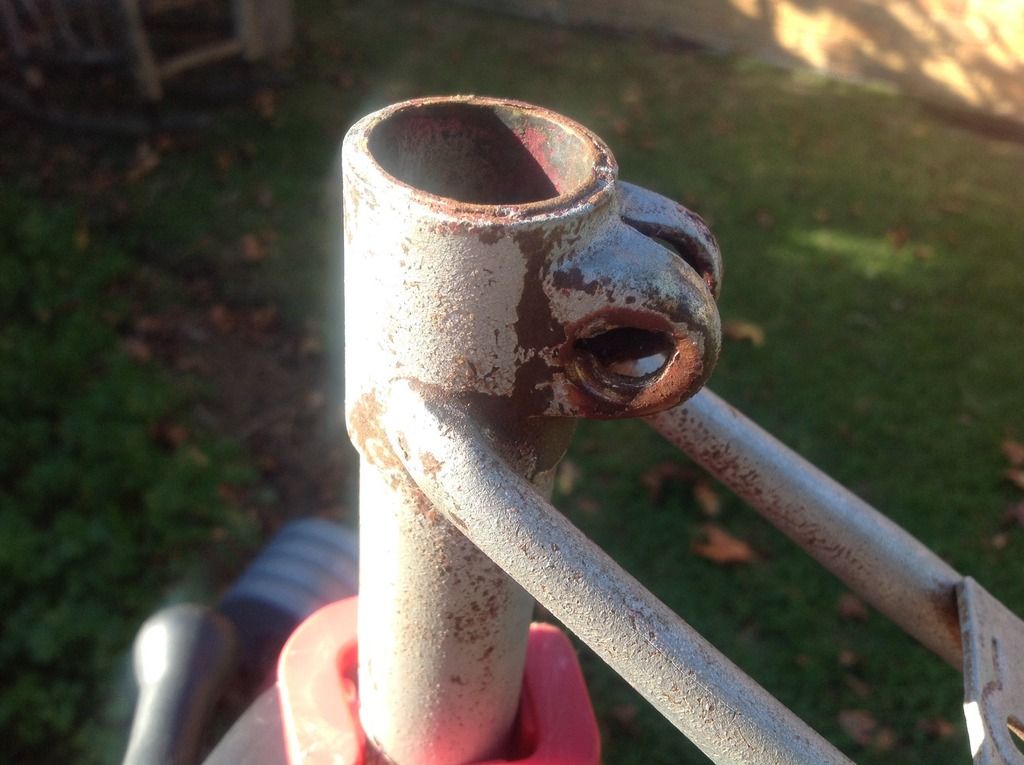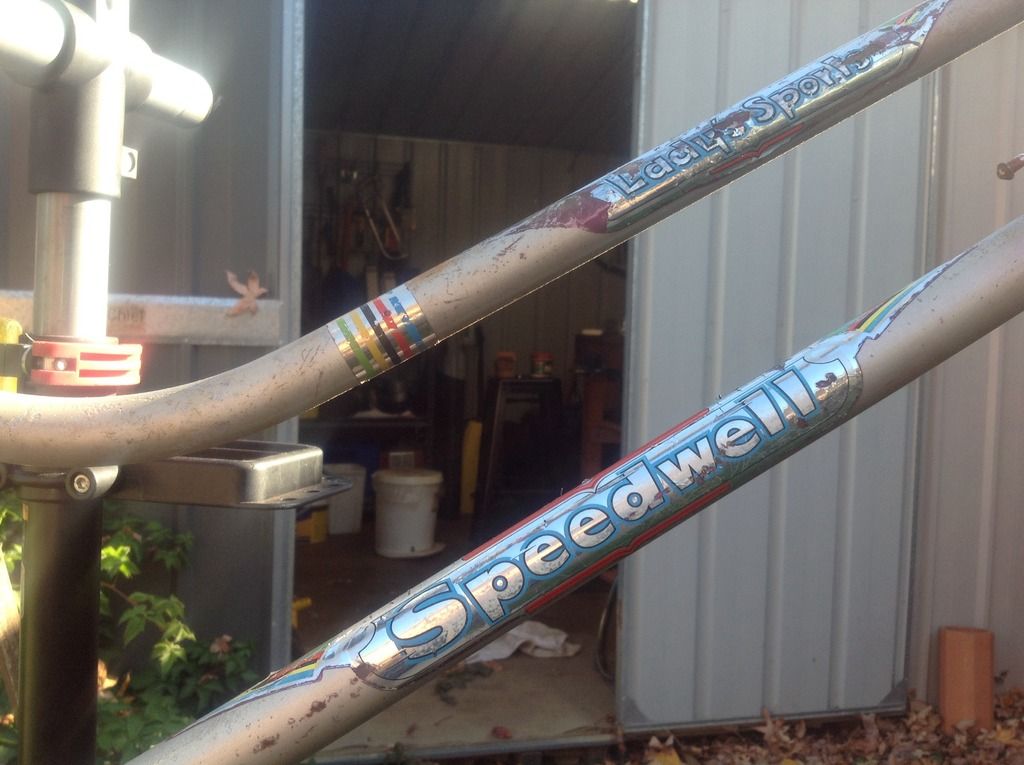 ----------Wheels----------
Both rims are Araya 27x1-1/4 to 1-3/8 Without Hook, chrome powder coated steel. The front rim is structurally fine from the outside, but the rear has two serious damage areas; one section where the rim wall has been dented and another where the coating has been worn off and the rim wall has rusted away.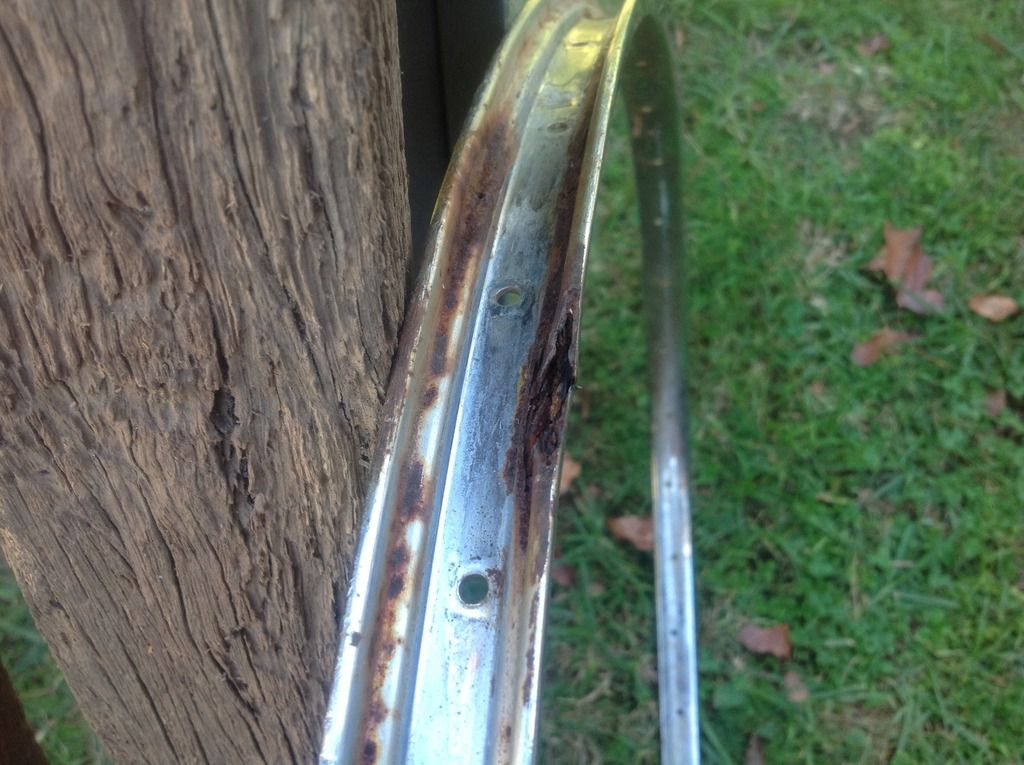 However, both rims have small vent holes which water has seeped into; even if I can de-rust the chrome of the front rim, it's almost certainly rusted through inside and unusable like the rear. The bike will need a new 27' rear rim for a new wheel to be built at the very least, but probably two new wheels.
I've kept all of the original spokes and nipples from both wheels, which I've de-rusted as much as possible.
The front hub is also chrome powder coated steel, and has fairly serious rusting under the flaking chrome.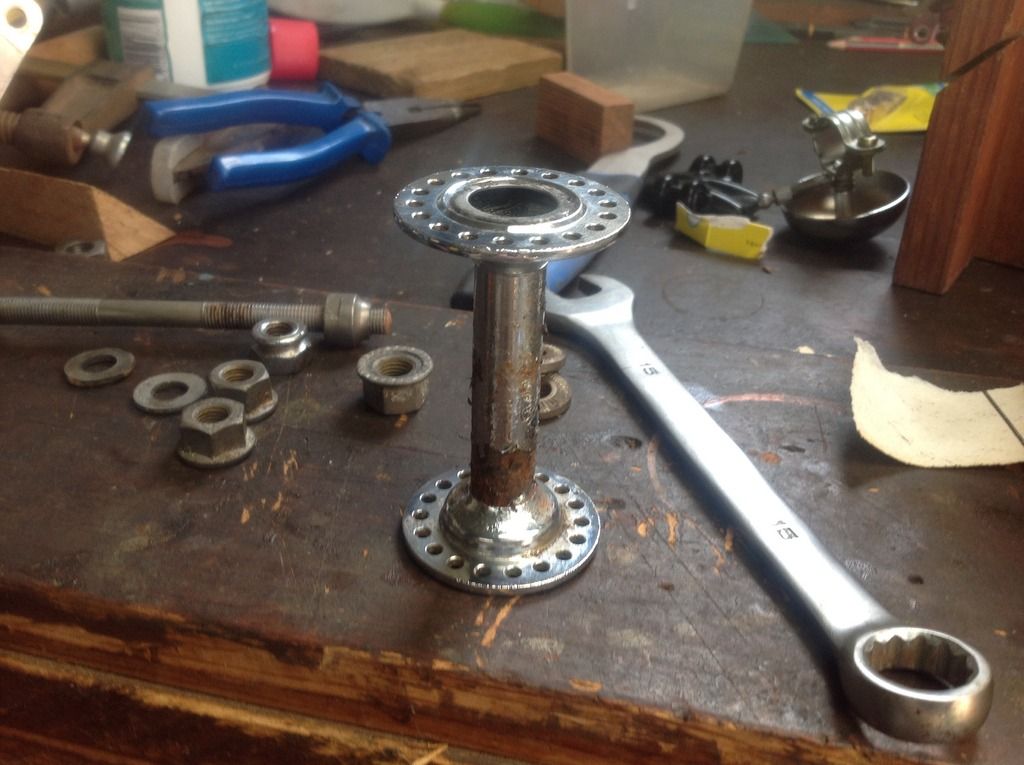 ----------Drivetrain----------
While the chain was completely rusted and not salvageable, I've just got a replacement delivered.
I've rebuilt the coaster brake to good nick; sprocket and brake arm de-rusted, cones/shoes/spring cleaned of grit, bearings repacked with grease, and now working great.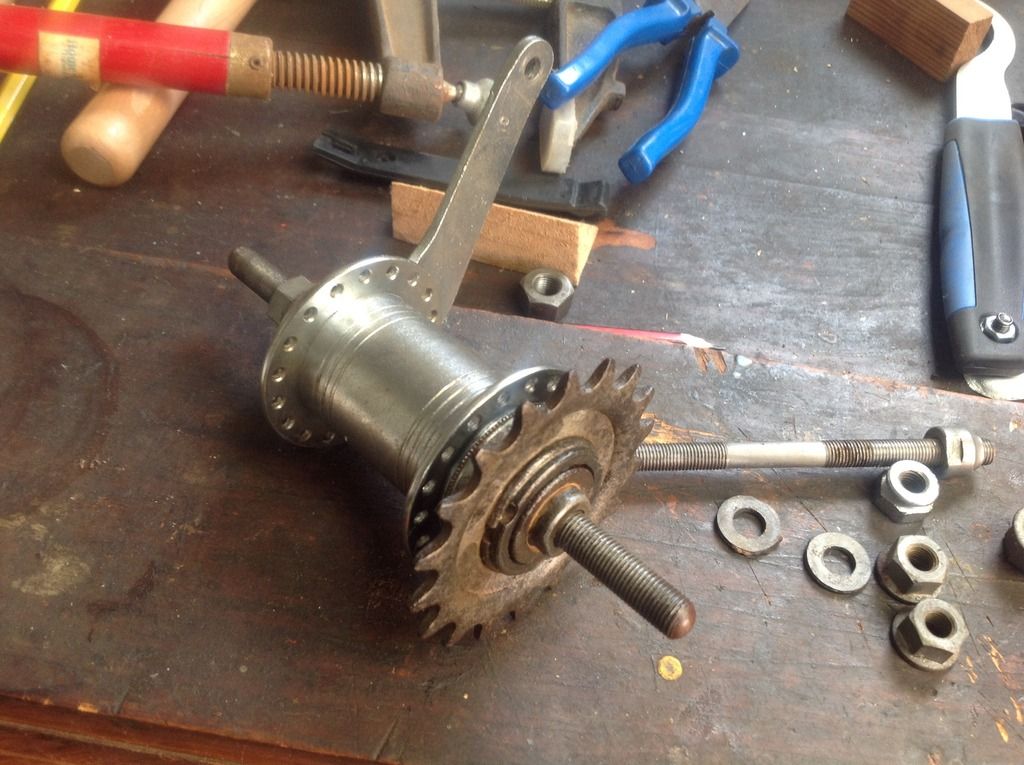 The chain guard was completely rusted through, and the mudguard was buckled; although I removed the mudguard, I still have it if it shouldn't be thrown out.
The bottom bracket bearings have a lot of resistance and feel out of alignment, the left hand side lock ring is off, but the chain ring side one is more stubborn so I don't know for sure what condition the bearings are in.
Both crank arms are structurally fine, but have significant flaking chrome and surface rust; new cotter pins are needed too.
----------Headset----------
The headset bearings are fine; spacers, head bolt and one of the two lock-rings all de-rusted and in good condition. The only exception was the larger lock-ring, which I think was the one that had a Speedwell logo originally, but has rusted badly after having its powder-coating stripped.
The bars are powder coated chrome on steel and only have a bit of surface rust; the only serious chrome flaking is where the bell was clamped.
----------Objective----------
My objective has been to try to flip it and sell it for just a tiny margin over the input cost (so far $50 worth of CLR, new chain and new wellgo silver pedals).
However, I'm not greedy or ignorant about the restoration; a ladies speedwell is only worth so much even in perfect condition.
I've looked around for replacement Araya 27' rims, but it's mostly vintage full wheelsets and they cost a hell of a lot more than what I'm anticipating the bike is worth in this condition.
Considering that the bike would probably need a whole new wheelset to be rideable, I need to hear from more experienced peeps whether it's worth trying to restore to be sold as a vintage bike, and if so, how I should go about it.
I'd also love to hear if anyone knows of any Araya 27' rims/wheels that I could buy if the restoration's worth it.
Any input is hugely appreciated! If anyone wants pics of anything in particular I'll upload them.