I'm building up a bike with Focus Cayo Evo frame. It's got internal cabling.
You can see the cable outlet I'm interested in, at the top right of the photo:
It's basically a spigot type joint - a hole in the frame with a landing area surrounding it. My problem is I didn't get the cable adaptor/mounting with the frame, so I'm having trouble figuring out what to put there. A normal cable end ferrule (5mm) just falls through the hole - so it needs to be a larger diameter.
I've bodged it up with one of these that I had lying around: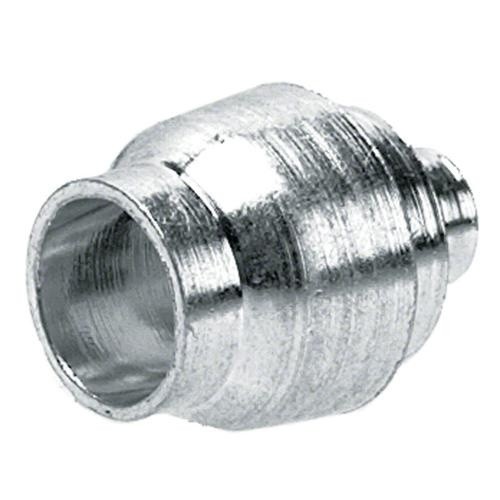 The cable housing end cap feeds into the left side of that fitting, and the right side abuts the entry into the frame - with a small amount of spigot joint (right side of fitting slides inside the frame) helping locate it. It's not great, but it seems to hold.
For love or money, I can't find anything that would be more suitable - some kind of cable end, but they all seem to be 5mm and are too small a diameter to work.
Any ideas?