I don't suppose you have any pix of the Shogun. I would like to see it
Here's a before shot from when I got it...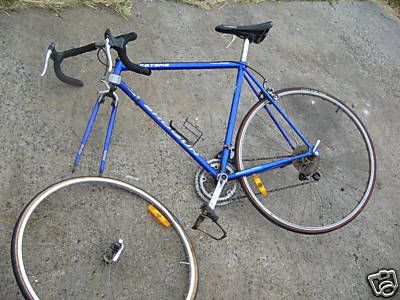 and here's how it looks now...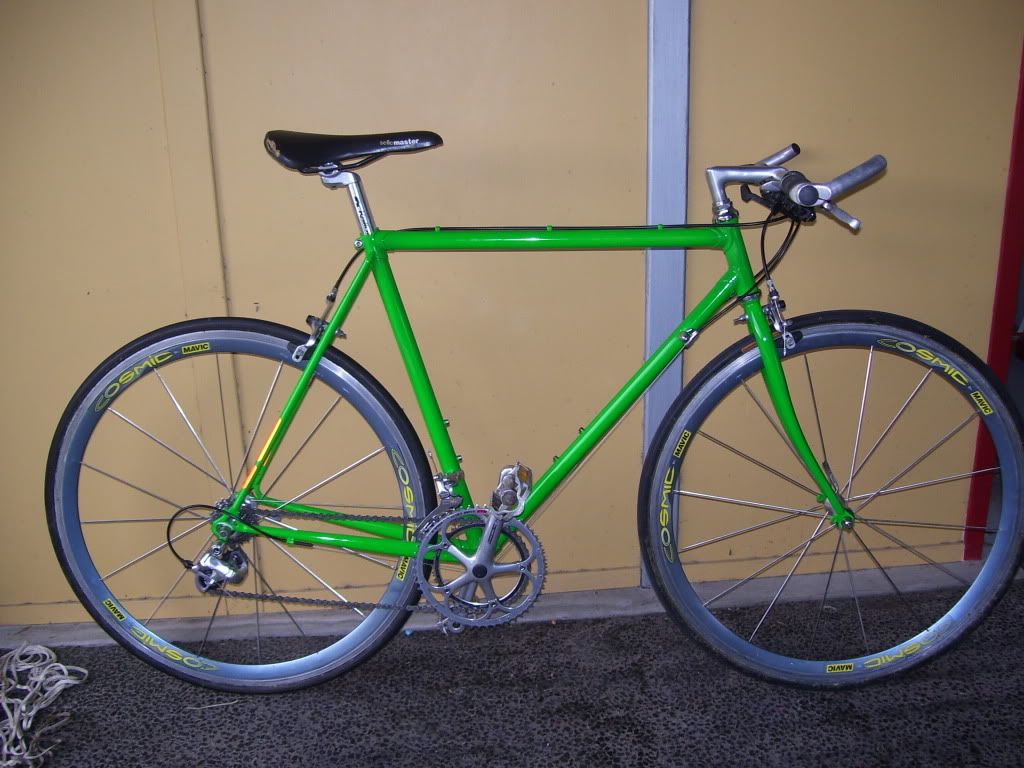 The frame, stem, saddle, bottom bracket and pedals are the only original parts left. Converting to 9 speed was pretty straignt forward because I replaced the whole drivetrain and didn't try to mix and match (although the crankset is Campag Chorus).
The RD is new Ultegra
Shifters are SRAM attach 9 speed (Shinamo compatible so once adjusted it shifts great)
The FD is new 105
These wheels won't be used for commuting because the rear hub is very dodgy (often freewheels in both directions) and the tyres are singles which would be a pain if I got a flat on the way to work. I've built a set of wheels for commuting and being my first attempt at wheelbuilding couldn't get them perfectly true or dished so they're at the LBS getting finished off. A pair of SPD pedals will be going on soon as well.
This should possibly be in the Retro Bike category but this is the first time I've built up an old bike like this and I highly recommend it. When complete it will owe me close to $400 and most of the 'wear' components such as drivetrain, hubs and cables are brand new and it rides really well. I can't think of a new bike in this price range as nice to ride or with this quality of components.
Cheers, Tim