Can you believe what some people throw out
I bought this Merida at the Dakabin Trash and Treasure Market, which sells stuff that people throw away at the Dakabin Tip, just north of Brisbane.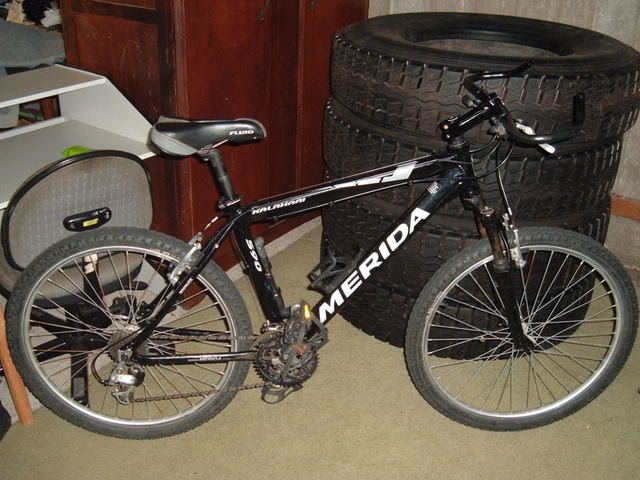 The Merida cost me $15.00, with a busted up 8-speed Alivio groupset, and no brakes. I also got an old Diamondback with a full 7-speed Alivio groupset......also $15.00.
A bit of cleaning and swaping parts, and I have a $30.00 MTB.
I now want to get some new wheels that are disk compatible and get rid of the V-brakes.....bl**dy upgraditis