News & Reviews on BNA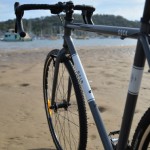 If you visit Melbourne, Sydney, Brisbane, Perth or Adelaide, you stand a good chance of spotting a Reid bike somewhere in these cities. The Australian company can still be described as a new-comer to the market, but they have expanded swiftly and are now selling in Europe and the USA as well. Reid's strategy is […]
Posts: 26
Joined: Mon Jun 09, 2008 8:01 pm
---
---
---
Posts: 516
Joined: Wed Jul 25, 2007 12:46 pm
Location: Sydney
Postby black4tress » Tue Apr 28, 2009 1:35 pm
Thanks for that. Was good watching it, although its just hard to show how awesome the sport is on screen.
[Centurion LeMans Single Speed] [BMC Fourstroke FS03]
---
---
Posts: 11589
Joined: Sat Jan 03, 2009 5:30 pm
Location: Northern Beaches, Sydney
Postby trailgumby » Mon May 04, 2009 6:47 pm
On an ITT, I reckon he'd do pretty good.

Interesting that with Lance in the race encouraging him, it was the first time Wien rode up that really nasty loose rocky climb.
When all else fails, persistence prevails -- Lew Hollander
---
---
Who is online
Users browsing this forum: No registered users
About the Australian Cycling Forums
The largest cycling discussion forum in Australia for all things bike; from new riders to seasoned bike nuts, the Australian Cycling Forums are a welcoming community where you can ask questions and talk about the type of bikes and cycling topics you like.
Bicycles Network Australia
Forum Information