Wow Moo! Your ski does look fast, very sleek.
I also agree with your suggestion of a Swing, they are pretty much the swiss army knife of kayaks. They kinda do everything well, not too big and not too small, fast enough, stable enough,well priced, fitted out enough its no wonder they are so popular. People catch everything from Tuna to Trout from them, go camping or just stuff about in the surf.
Heres those photos of the trolley I promised...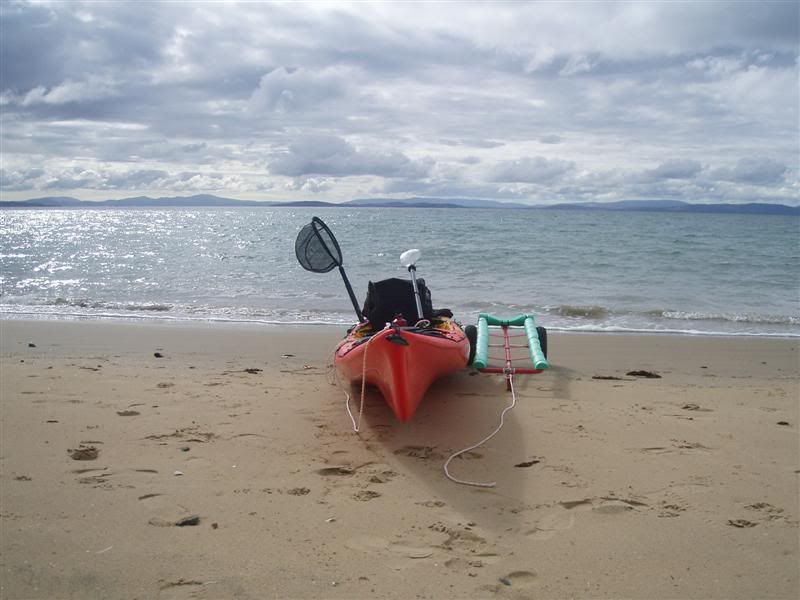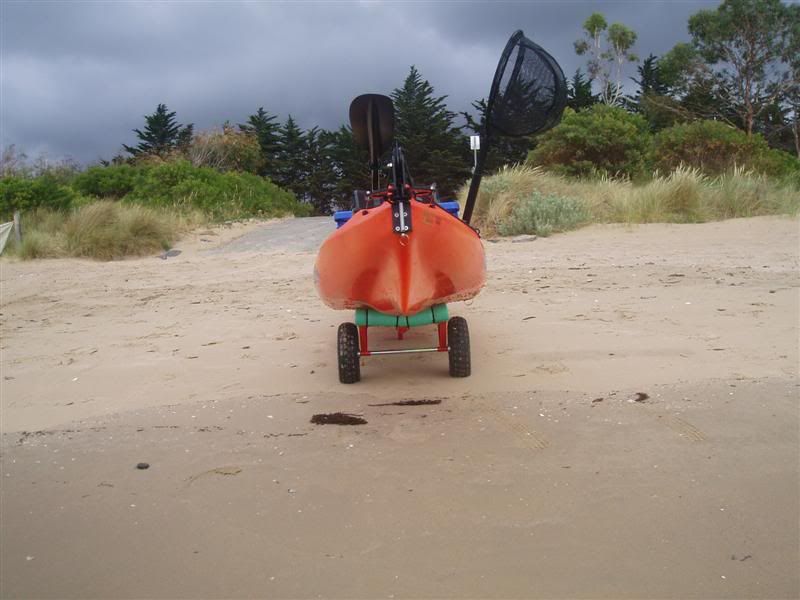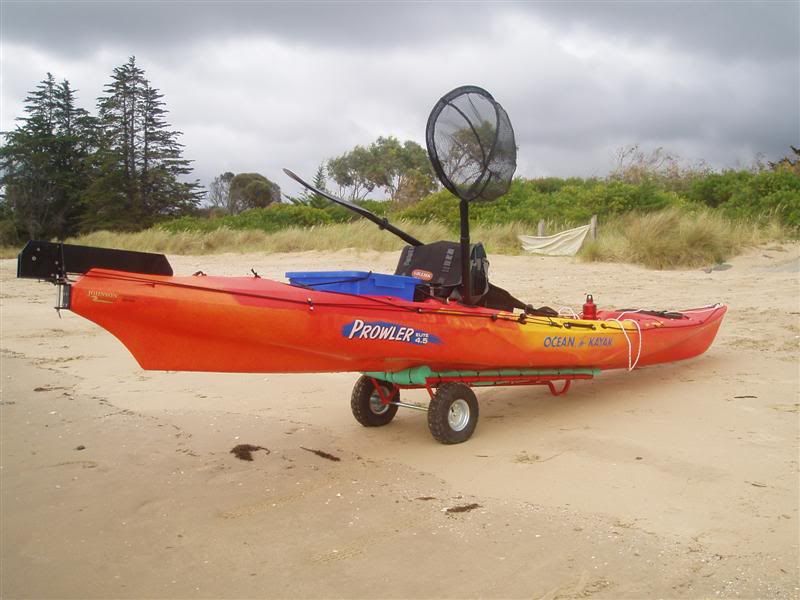 I tie the rope thats on the trolley to the front carry handle on the kayak to drag it along, then push the kayak off backwards into the water while pulling the rope and trolley out of the water[just like a boat trailer] All you need to make out is an grinder and cutting wheel to cut off the base plate. Then of course the obligatory pool noodle