Hi all, we went shopping today for my Daughter who is 9 years young.
I had a bit of trouble as she's a little big for kids bikes and a little small for adults bikes.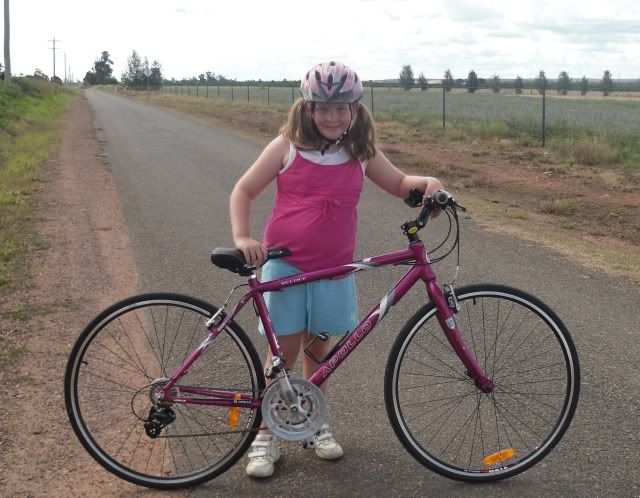 What we got her was a "Veloce Womens 700c 24 Speed Flat Bar Road" Her first real bike.
She has a bit of trouble getting on and off, but no problems at all at ridding it, in fact for her first ride I walked(ran
) so I could help her get on and off. The trouble was that even though she was in the bottom gear of the triple front she still disappeared into the distance. She love's it already.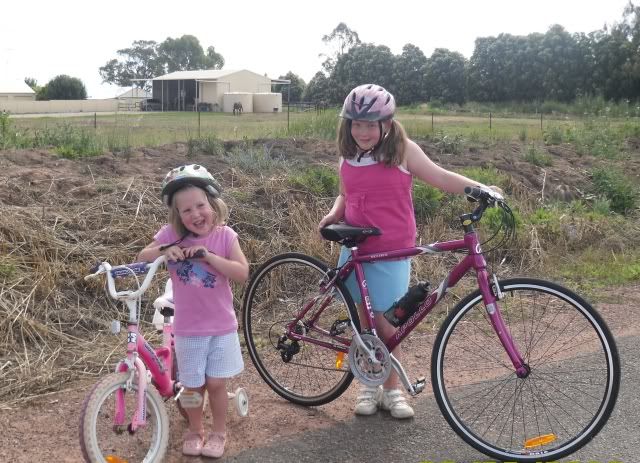 Another Pic with my youngest who insisted on being in the picture.
Dad trying to keep up.
Martin