I want everyone who knows the location of a Ghost Bike(s) in their area to provide the following information on them
1)Street, suburb, town/city.
2)Who it's dedicated to.
3)Photo if possible.
If I know the address I may be able to get the additional details if you're stuck. For example:
Richard Pollett. RIP 2010.
Moggil Rd, Kenmore, Brisbane Qld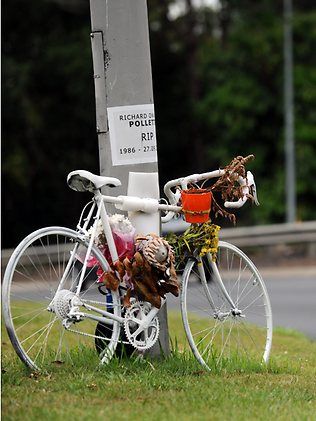 The list compiled here will be added to a new page on the Safe Cycling Australia website so that cyclists Australia wide can remember the fallen. None of them deserve to simply be forgotten.