The Conversation: Australian cities are far from being meccas for walking and cycling
Australian cities are far from being meccas for walking and cycling
Pojani et al. 2018-02-05 wrote:In theory, Australian cities are ideal for walking and cycling. They have mild climates, stable and wealthy governments, as well as sporty, outdoorsy and increasingly health-conscious residents. Despite this, the data show that overall active travel (especially cycling) is still marginal.
Academic research has unequivocally demonstrated that substantive changes can occur only through a combination of high-quality infrastructure, pricing policies and education programs. In Australia, as elsewhere, myriad barriers conspire against such an integrated approach.

They propose three interventions
1. Ideas: Active travel must become normalised as an integral part of transport planning.
2. Interest: Councils must secure strong political support for walking and cycling
3. Institutions: More government funding for active transport – independent of political cycles – must be provided, while at the same time allowing more local planning autonomy.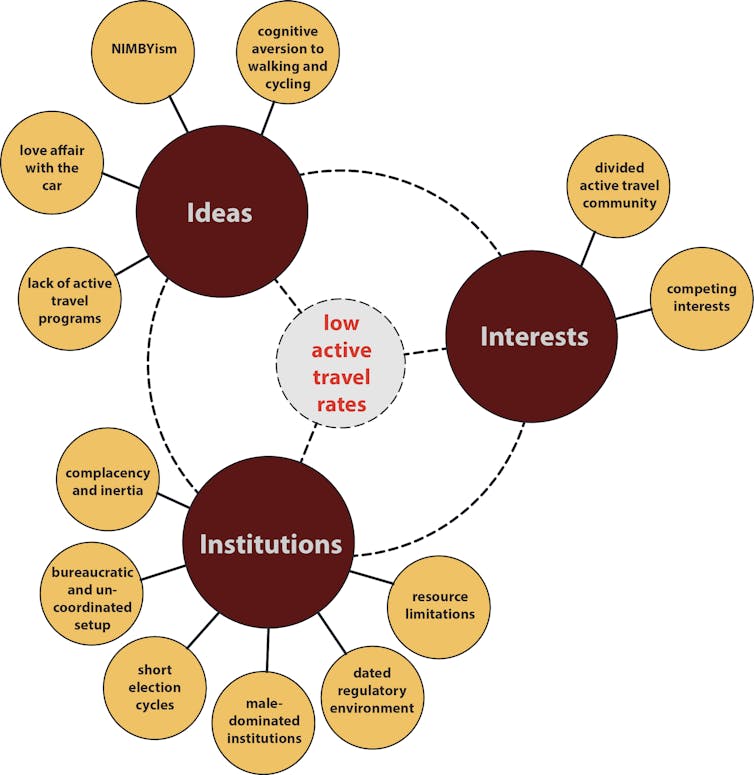 Otherwise nothing new. But good to see.