Excuse the French, but
here's
the first leak of the next generation of Shimano's premium MTB group....
M9000 XTR gains a cog - a meaty 11-40-tooth set, although slightly tighter than SRAM's mammoth 10-42T XX1 set. By sticking with the 11T top gear, the freehub body will almost certainly be essentially the same as road 11-sp (and typical of Shimano steadfastly not adopting other manufacturers' standards, such as SRAM's X-drive). As such, it's back-compatible with 10- (and 9-) sp. setups.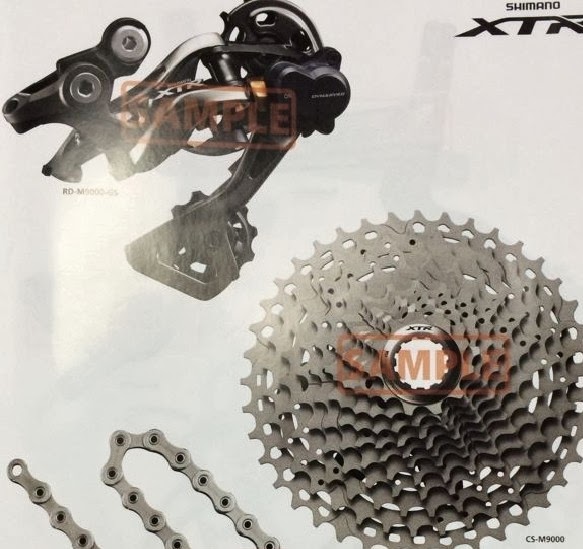 Mechanical derailleurs are evolutionary from the current series, with a wide array of mounting options for the front.
Cranks will be a vast array of 1x, 2x and 3x options.
[img]
http://content.26in.fr/p/news/28106/42284.jpg
[/img]
The hydraulic disc brakes don't seem to be too radically-evolved from the current series. I wouldn't be too surprised if their actually a rebadging of the late-model update of the current brakes that came out for the current model year (M987, replacing the M985).
But the big bit is M9050 XTR Di2. It's taken a while to crossover from road, but it has finally made the jump to dirt. It looks like it also plugs into Fox's electronically-controlled suspension. Funky!