After much tossing and turning on which configuration to buy for my new bike, there's no way I could go past another Vivente, they are the best value for money tourer available in Australia IMHO.
I already have an earlier 2013 model which would be the similar configuration as the Anatolia but with front cable disc and rear canti brakes and with the humpert horn bars (trekking bars) I didn't mind the trekking bars but they still didn't give me enough hand positions and the drop bars give me more and are wider whereas the trekking bars with the rapidfire shifters seamed to be more a MTB width...I'm not a skinny fella
In another thread I pointed out that I was a bit undecided whether to go to Dura-ace bar end shifters or brifters, but I decided to go with the barends, I'm a bit of a traditionalist and actually starting to enjoy using the barends and they just look "Tourer" to me
This one has the Hydraulic Discs which are self adjusting and jeez they feel goooood!!
I haven't got the front pannier racks on this yet as I noticed that the forks on my older Vivente are much different to my new one as are the mounting points so I'm going to get Omafiets bike shop to do it for me as they have done many. They are a Touring bike specialist shop.
Anyway....heres the new steed, can't wait to have the time to give it a good try-out, but I'm now riding it to work to get more familar with the new set-up.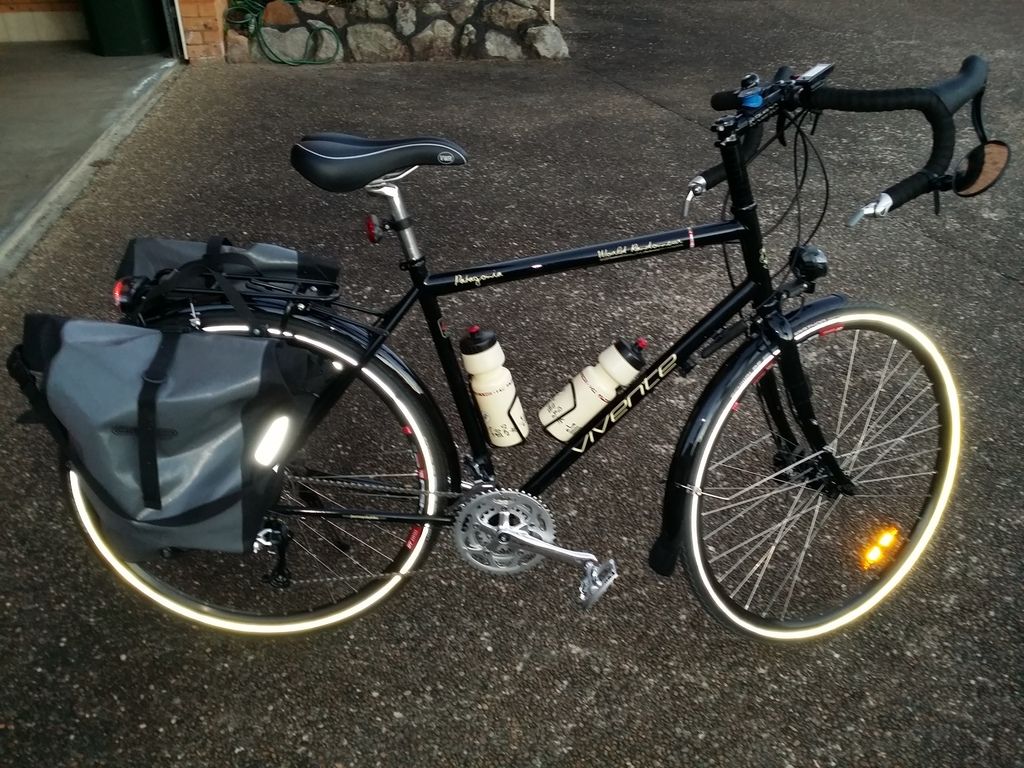 Cheers
brumby33