News & Reviews on BNA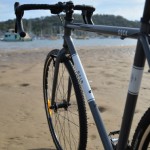 If you visit Melbourne, Sydney, Brisbane, Perth or Adelaide, you stand a good chance of spotting a Reid bike somewhere in these cities. The Australian company can still be described as a new-comer to the market, but they have expanded swiftly and are now selling in Europe and the USA as well. Reid's strategy is […]
Forum rules
Newbies, please read the
Market Place Rules
before posting in this section.
POST FORMAT: [LOCATION] description (WTB not required)
---
Posts: 807
Joined: Fri Dec 30, 2011 1:50 am
Location: Sydney
Postby Rich-Ti » Tue Mar 25, 2014 8:05 pm
57cm Merckx MX Leader? Not a Colnago Master, I know - but I also know many would claim it's a much better alternative!
---
---
Posts: 254
Joined: Wed Mar 09, 2011 5:46 pm
Postby simonsausage » Thu Mar 27, 2014 8:46 am
There is a Master Olympic for sale on fixed.org atm.
pretty sure its 56cm. Looks schmick too!
Hoarder of the lowest order.
---
Posts: 15
Joined: Thu Mar 27, 2014 5:45 pm
---
---
Who is online
Users browsing this forum: No registered users
About the Australian Cycling Forums
The largest cycling discussion forum in Australia for all things bike; from new riders to seasoned bike nuts, the Australian Cycling Forums are a welcoming community where you can ask questions and talk about the type of bikes and cycling topics you like.
Bicycles Network Australia
Forum Information