News & Reviews on BNA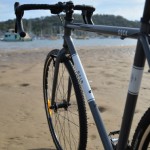 If you visit Melbourne, Sydney, Brisbane, Perth or Adelaide, you stand a good chance of spotting a Reid bike somewhere in these cities. The Australian company can still be described as a new-comer to the market, but they have expanded swiftly and are now selling in Europe and the USA as well. Reid's strategy is […]
---
Posts: 868
Joined: Tue Oct 27, 2009 9:27 pm
Location: Marrickville,New South Wales
Postby humanbeing » Wed Oct 24, 2012 9:44 pm
ririz wrote:Are they legit?
Yep.
Recently purchased Ambrosio Excellence rims. Delivered promptly and well packed.
Cheers,
Peter
2012 Jim Bundy
1995 Bosevski - Athena
mid/late eighties Colnago Cromor
---
---
Posts: 5073
Joined: Mon Mar 12, 2007 2:23 pm
Location: Yangebup
Postby Baalzamon » Thu Oct 25, 2012 6:17 pm
ririz wrote:Cool if they are legit, wanting to order the new sidi wire shoes
I'm going to be buying
Bont Vaypors
cheaper than that..... About $270 once I remove the VAT and free shipping.
Masi Speciale CX 2008 - Brooks B17 special saddle, Garmin Edge 810
---
Posts: 355
Joined: Sun Apr 29, 2012 2:33 pm
Location: North East Victoria
Postby bardygrub » Thu Oct 25, 2012 6:29 pm
Gee, there helmets seem to be a good price, it says nothing about the Au Nz stds just a link that takes you to the brand web site which states that they meet our std's.
---
About the Australian Cycling Forums
The largest cycling discussion forum in Australia for all things bike; from new riders to seasoned bike nuts, the Australian Cycling Forums are a welcoming community where you can ask questions and talk about the type of bikes and cycling topics you like.
Bicycles Network Australia
Forum Information