I'm about the enter the exciting world of retro biking, having won myself a BSA - Raleigh Twenty!
Not sure what year it is - they were built from the mid 60s to the mid 70s. The serial number might hold some clues.
I just have to get it home, strip it down, blast it, powder coat it, then start building it up into something awesome.
I'm thinking of modernising it somewhat, and turning it from its current cruiser setup into a more practical commuter and city bike. A little along the lines of this Twenty of Sheldon's: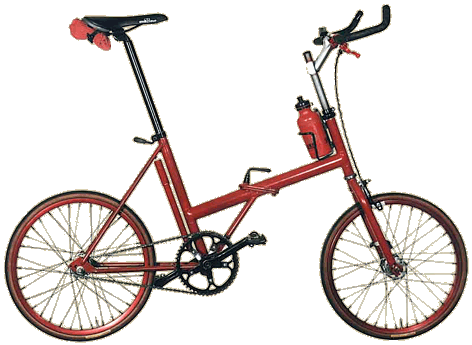 mixed with a little of this one:
... and maybe a bit of this one thrown in for good measure:
Mine isn't a folder like these three are. They were made both ways, originally only in rigid form, but later with the hinge as an option. I don't need a bike to fold, so I'm happy to save the weight and flex.
Management is less than pleased with me buying (yet) another bike, but she'll get over it...
tim