Popular Bike Shops
Wiggle
UK
Join the Cycling Forums on Strava
Australian Cycling Forums on Strava
Posts: 481
Joined: Thu Aug 09, 2007 10:56 am
Location: Carapooee, central victoria
Postby scratchman » Sun Oct 27, 2013 9:43 pm
check em out, very cool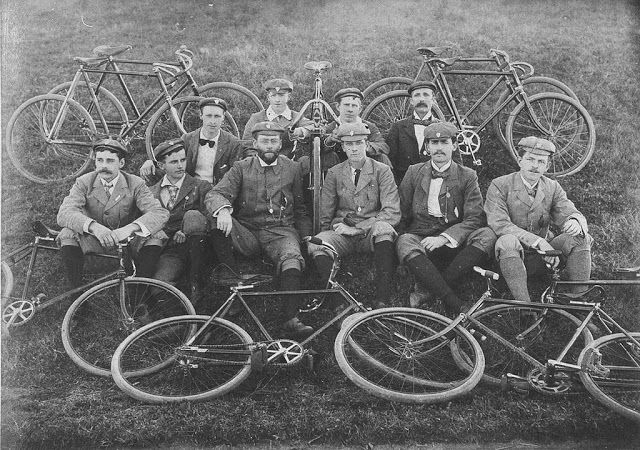 Phil
---
Posts: 5021
Joined: Wed Nov 14, 2007 11:48 pm
Location: Perth, (S.o.R.) W.A.
Postby HappyHumber » Sun Oct 27, 2013 10:19 pm
Nothing is new under the sun.
- Kym
Infrequently reading & contributing these days. Still reachable by PM (email alerts) - dec 2016

---
Posts: 371
Joined: Fri Nov 11, 2011 8:23 pm
Postby redrover3 » Sun Oct 27, 2013 10:44 pm
That's gonna be my desktop picture for the next couple of weeks. Great photo. Thanks.
Tony
---
Posts: 725
Joined: Sat Jul 09, 2011 8:33 pm
Postby BRLVR.v2 » Sat Nov 02, 2013 9:42 pm
Even a beard inthere too, and a heap of non ironic moustaches.
---
Posts: 22931
Joined: Mon Apr 07, 2008 11:57 pm
Location: Heading for home.
Postby il padrone » Sun Nov 03, 2013 8:23 pm
Racing Kangaroos
Mandatory helmet law?
"An unjustified and unethical imposition on a healthy activity."
---
Who is online
Users browsing this forum: No registered users
About the Australian Cycling Forums
The largest cycling discussion forum in Australia for all things bike; from new riders to seasoned bike nuts, the Australian Cycling Forums are a welcoming community where you can ask questions and talk about the type of bikes and cycling topics you like.
Bicycles Network Australia
Forum Information
Connect with BNA