I've finally gotten around to posting a few pics of my time in the Pyrenees (July 29-Aug 2). It's really hard to describe how it was without ranting on for ages. I think it is equally hard for the pictures to do the actual landscape justice. I had my camera bag around my neck/shoulder and as I rode I would take photo's. I seriously could have taken millions. I now wish I had of bought some kind of helmet vid camera.
The best experience of my time there was climbing the Tourmalet for sure. I did it on my last day, and by this time I was riding the strongest I think I ever have. I rolled off and headed to Ste Marie de Campan where the climb starts. The 35km to get there were all gradually, and sometimes not so gradually uphill! I was climbing to a climb! My stomach was turning a little bit as I rolled up to the big sign. 'Col du Tourmalet OUVERT'. It took me an hour and a half to get to the top, which is about 11km/hr. Not really tearing it up, but it was probably 10 or 15 mins faster than I was expecting. After the first few easy km's it was all over 8% for the next 13 or 14kms. Up near La Mongie as I dodged Cows on the road, the Garmin was telling me 11% for a pretty serious stretch. Then you get to La Mongie and it flattens for a moment, then it's all 9ish% to the top. A superb feeling to get there.
Descending was unbelievable. After a few twists and turns at the top it transforms into long, sweeping corners which just invite you to carry your speed through. What a thrill. I zoomed back to base. A 110km ride including the mighty Tourmalet.
The hardest moments of my time there were on the Col d'Aspin. It's 12kms of climbing from a town called Arreau, and the first serious climb I did. I had to go over 2 smaller col's (say about 5-6kms at 5-6%) on the 70km trip just to get me to the start of the Aspin. This one started pretty easy too, but about halfway up there's a km of 9.5% average and that just blew me to pieces. It was very hot and I had burnt too many matches by just getting this far. The signs for each km's can be very very depressing. After a km of 8% and the legs are on fire, to be greeted with a sign saying the next km is going to be 1.5% steeper! Ouch. I'd just arrived after a week in England indulging in family hospitality, and I was paying for it. I grinded slowly to the top and managed to smile for a photo in front of the col sign. Descended and headed back. A 135km ride including 3 cols and well over 2000m of ascending.
Also climbed a few others. Pont Despagne, Col d'Aubisque/Soulour. Would definitely like to go back to Europe to ride elsewhere but I don't know if that will be possible anytime soon. Nevertheless, I'm just glad I got the opportunity this time to go and experience it. If you get the chance to ride in any of the famous European mountains, I certainly recommend you take it.
Anyway, I am ranting. Here are some photos..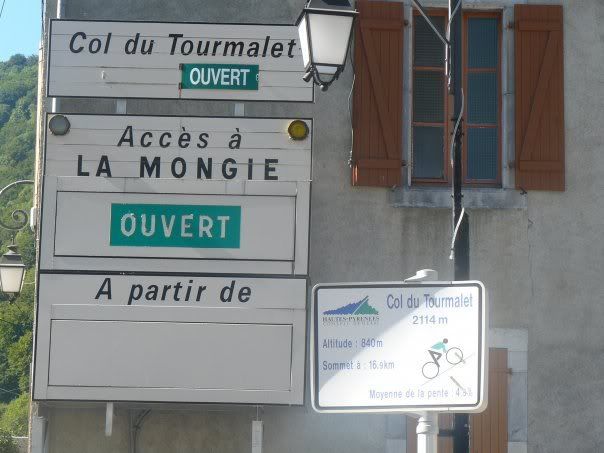 The Tourmalet begins
It was all too much for some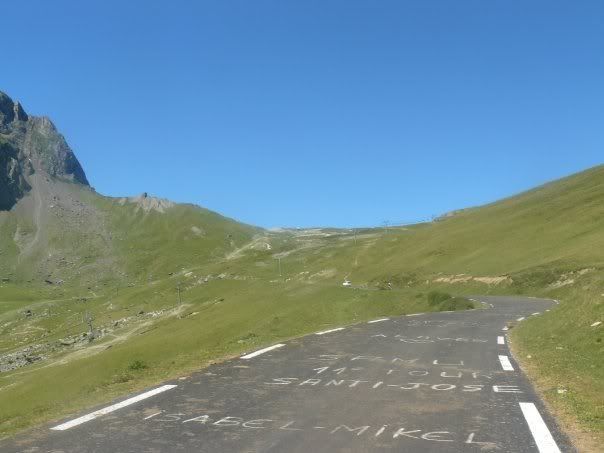 The summit within reach
Paint on the Tourmalet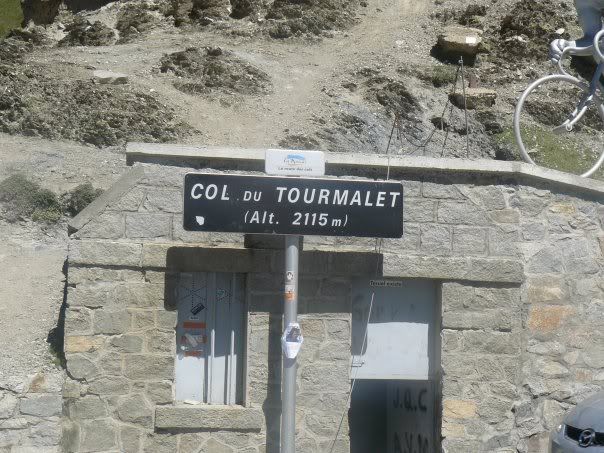 Le sommet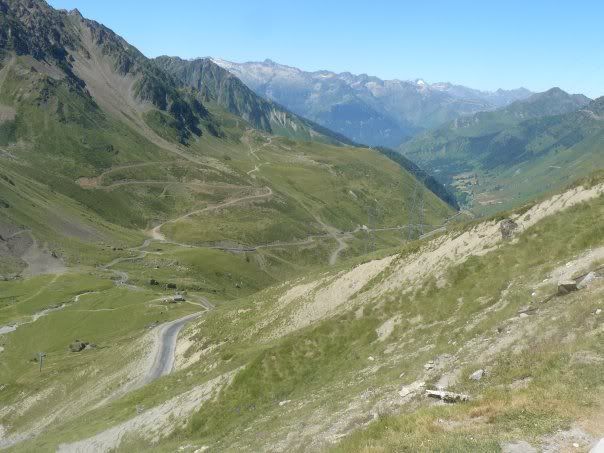 From the top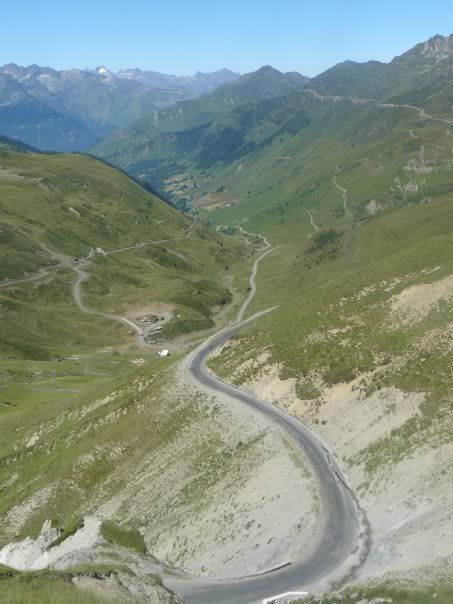 Now for the descent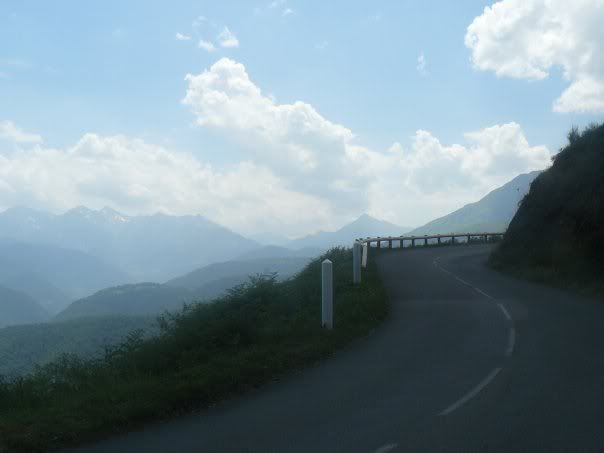 I think this was the Aspin.. not sure. Maybe Aubisque. Nah I think it's Aspin.
More Aspin I think
On top of the Aspin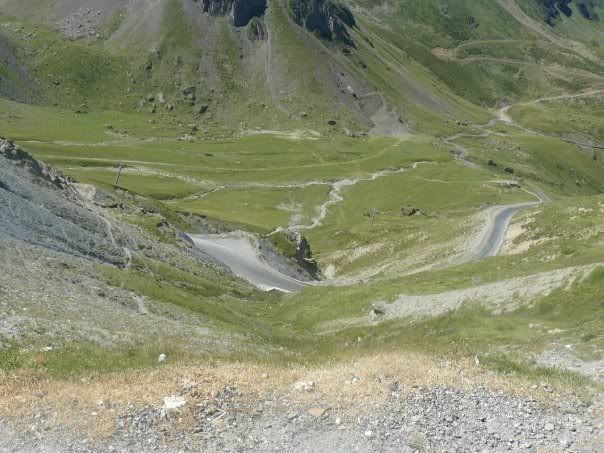 Steep.