It has been suggested I post this as a new topic .. it has had a couple of mentions so far in the pre-1930s serial number thread.
I am seeking assistance tracing the date and some more information about this Malvern Star, which has an interesting provenance.
The story is that it belonged to Ellis Bankin, a Victorian schoolteacher who in the early 30s organised the "Mallee Boys" bike rides. He was the teacher at a one-teacher school in the Mallee (far NW Victoria) and organised a group of his and other students to ride to Melbourne (well, Frankston really) and visit the seaside (all for the first time). It got lots of media coverage at the time. (The Herald and the Argus later sponsored them and they continued for many years). My father was a 16yo schoolboy from Melbourne and he and a couple of mates took part as a guides for the inaugural ride - in about 1930 or so, which gives a rough starting date for the bike.
Dad an I recently followed the Mallee Boys bike route and his highlights included reminiscences of spending the night at Best's winery at Stawell and a cold night in a church at Ararat.
At the end of the tour, Bankin gave my dad his bike - which is this Malvern Star with the serial number 25524. It has two stars on the crown above the forks ... no stars on the forks and has two sets of gears on the rear wheel - a single drive wheel on one side and three gears on the other with a Cyclo twin-wire derailleur.
Dad - now 97 - got the riding bug and rode it from Melbourne to Sydney and return in 1934 - up the Hume and back down the Pacific Highway following the coast. The front forks still bear the scars from being run off the road going down the Bulli Pass to Wollongong. He says the Cyclo gears were very advanced for the time (??).
Dad hung the bike up in his brother's shed in 1948 when he went to England for a couple of years and it stayed there until last year, when I recovered it.
Surprisingly nothing appears rusted solid, and it has been easy to take the bits apart so far, but I am not getting too adventurous until I have scoped out what needs to be done.
The plan at this stage is a full mechanical restoration, but I am thinking I will leave it cosmetically as is.
Bankin died of thirst in 1936, riding his Triumph motorbike from Alice Springs to Ayers Rock. There is a memorial to him at what is now Curtin Springs cattle station 85km east of Uluru.
He was well known as an adventurer and had previously taken his motorbike across the Nullabor to Perth and rode around the SW of the state at a time when it would have been a pretty rough track to follow. Dad still talks about opening and closing gates on the Hume Highway when he did his bike ride. But I have never been able to discover if my leg is being pulled or not.
The bike is now with me in Sydney, and I am looking for someone an assessment of the works ahead. Re spoking is definitely needed (some are floppy and others are tight) and as you can see, it still has the original tyres!! Assistance with getting in contact with a sympathetic bike workshop would be appreciated.
I have restored several vintage cars ... and so am looking forward to getting the Bankin Bike to a rideable state.
The album of photos:
http://s1049.photobucket.com/user/elagn ... ern%20Star
The serial number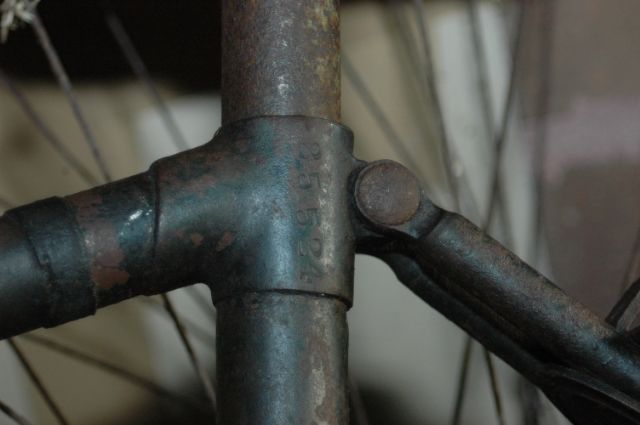 The last bit of paintwork in close to original condition (has spent 80 or so years under the derailleur clamp)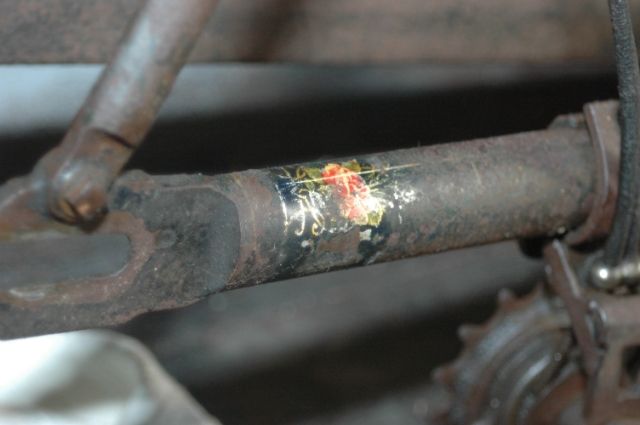 Chain Oiler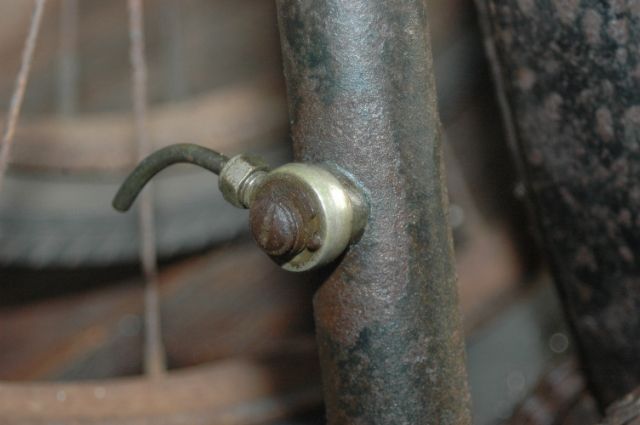 Full frame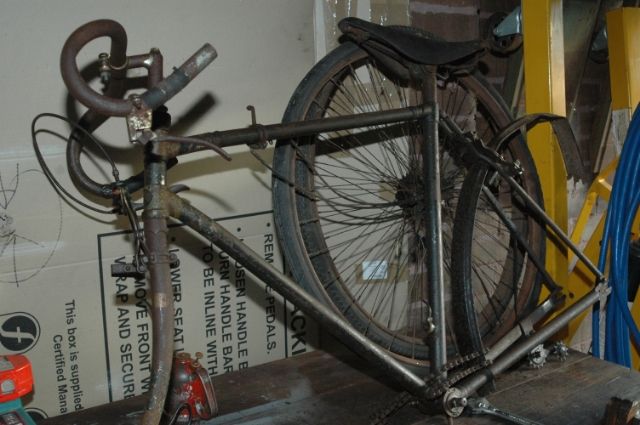 Front end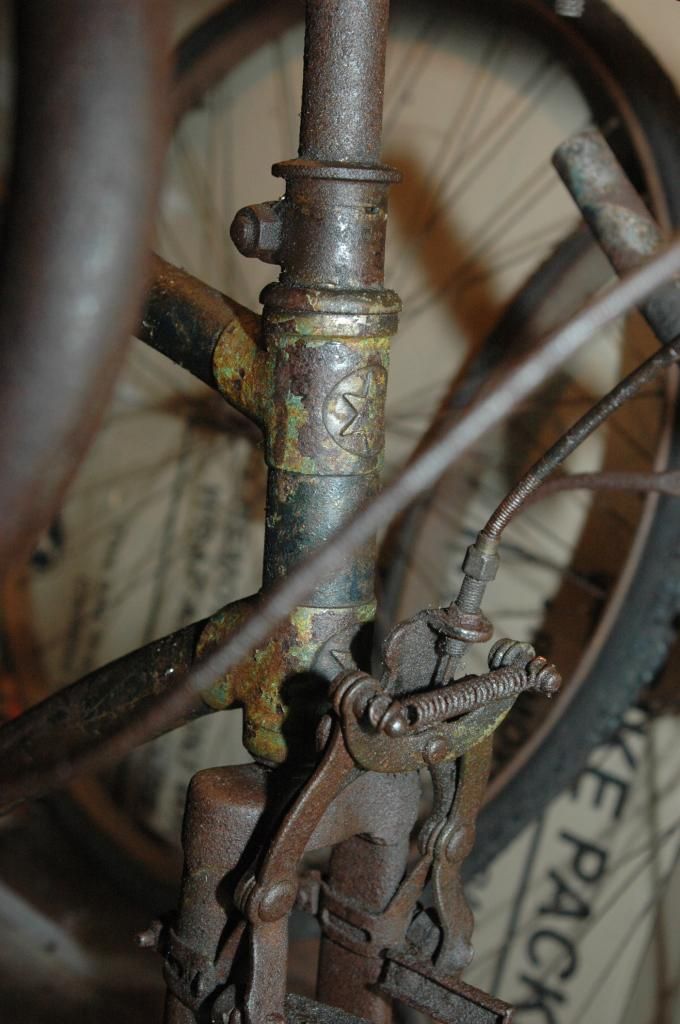 Gear select - cyclo twin wire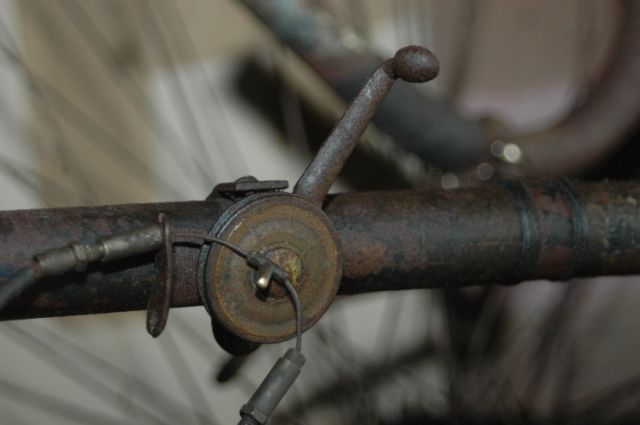 Rear Hub assembly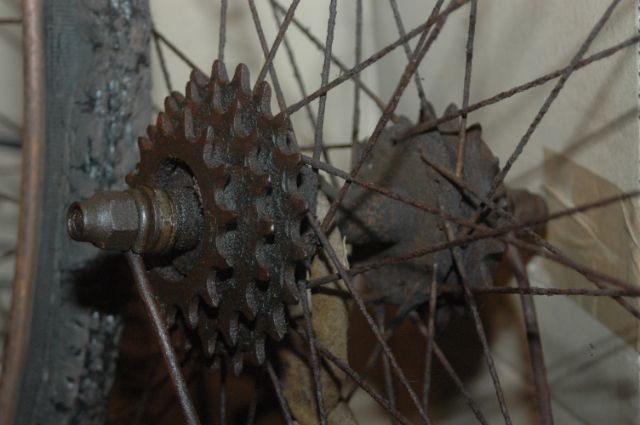 More Cyclo bits