Giant TCR, carbon seatpost carbon frame.
Took seatpost out for the first time to check what it looked like and trying to find a cracking sound.
Lots of pitting damage chewed into the surface, gritty stuff all over it which I assume is the carbon anti slip compound, seemed like a lot of it.
Is this normal damage on the seatpost after 3 months or has the shop screwed something up?
That post is wrecked cosmetically if anyone ever wants to raise it 1cm and some structural weakening.
Good chance that is the cracking/bang on bumps looking at it, seems like a lot has been moving. It was happening out of saddle too so I had assumed not seat related, though I guess the frame flexes and may have been surfaces moving even when out of seat.
Note is shiny in picture because I put grease on it for refitting.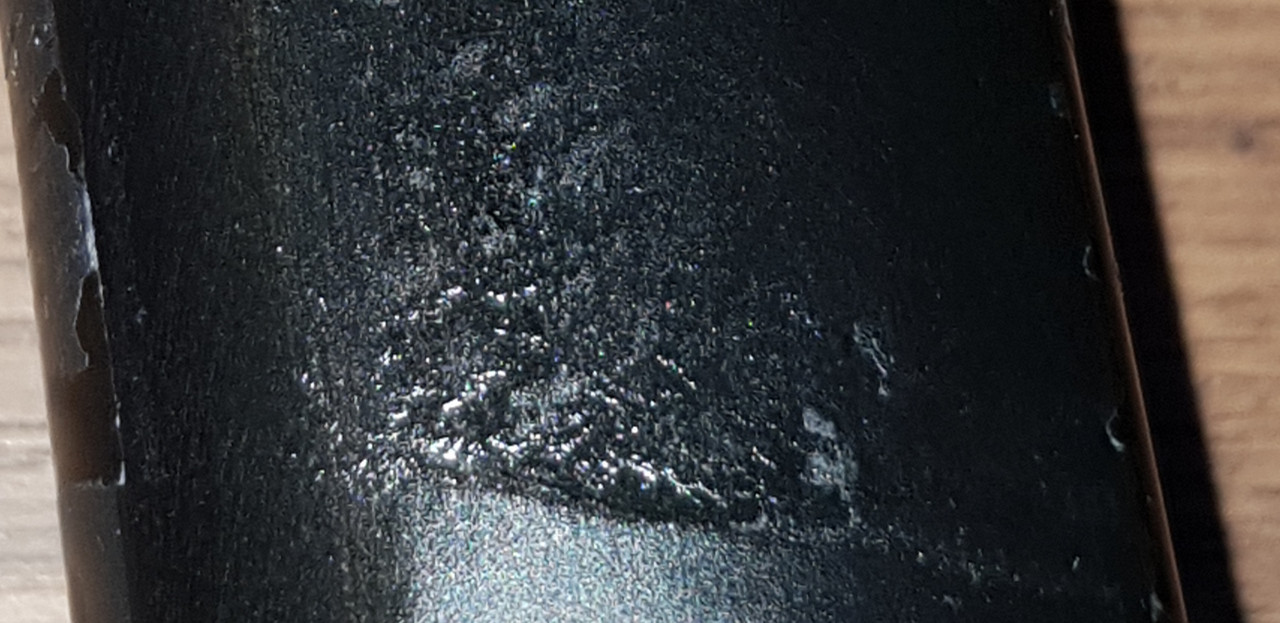 Thumbnails.