News & Reviews on BNA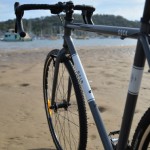 If you visit Melbourne, Sydney, Brisbane, Perth or Adelaide, you stand a good chance of spotting a Reid bike somewhere in these cities. The Australian company can still be described as a new-comer to the market, but they have expanded swiftly and are now selling in Europe and the USA as well. Reid's strategy is […]
Forum rules
Post Title Format: [Your City/Region] Item Title
NEW MEMBERS, read the
Market Place Rules
first before posting.
---
---
---
---
---
Posts: 21380
Joined: Tue Jun 05, 2007 1:55 pm
Location: Fremantle, WA
Contact:
Postby Aushiker » Tue Feb 03, 2009 2:44 pm
G'day

Subject line edited to reflect the requirements spelt in the sticky.

Regards
Andrew
---
Posts: 956
Joined: Sat May 14, 2011 7:09 am
Location: Bassendean, WA
Postby gclark8 » Tue Feb 03, 2009 6:32 pm
Brando wrote:I need one to match this:

http://cgi.ebay.com.au/ws/eBayISAPI.dll?ViewItem&ssPageName=STRK:MEWNX:IT&item=120368644940

I am located in Adelaide
I have a black rim with silver braking surfaces, UKAI 27x1 1/8. Free, pick up, Perth.
So the right direction is West.
Cheers,
George.
---
---
---
Posts: 3471
Joined: Thu Jan 10, 2008 1:39 pm
Postby rustychisel » Wed Feb 04, 2009 1:17 pm
gclark8 wrote:Any volunteers to take a rim from Perth to Adelaide?
there's a joke there and I'm not going near it.
---
Who is online
Users browsing this forum: No registered users
About the Australian Cycling Forums
The largest cycling discussion forum in Australia for all things bike; from new riders to seasoned bike nuts, the Australian Cycling Forums are a welcoming community where you can ask questions and talk about the type of bikes and cycling topics you like.
Bicycles Network Australia
Forum Information