News & Reviews on BNA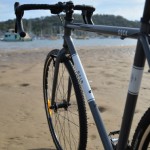 If you visit Melbourne, Sydney, Brisbane, Perth or Adelaide, you stand a good chance of spotting a Reid bike somewhere in these cities. The Australian company can still be described as a new-comer to the market, but they have expanded swiftly and are now selling in Europe and the USA as well. Reid's strategy is […]
Forum rules
Post Title Format: [Your City/Region] Item Title
NEW MEMBERS, read the
Market Place Rules
first before posting.
---
---
Posts: 240
Joined: Sat Jan 17, 2009 7:15 pm
Location: West Perth
Postby suff » Fri Mar 27, 2009 4:05 pm
Would you be interested in buying a set of wheels rather than just a rear one?
Commuter - Bianchi Pista
MTB - Bianchi Jab 7400
Trainer- Bianchi S9 Matta Reparto Titanium
Weekender - Colnago CX-1 - SRAM Red - FFWD
---
---
Who is online
Users browsing this forum: batman1966, Exabot [Bot], MSNbot Media
About the Australian Cycling Forums
The largest cycling discussion forum in Australia for all things bike; from new riders to seasoned bike nuts, the Australian Cycling Forums are a welcoming community where you can ask questions and talk about the type of bikes and cycling topics you like.
Bicycles Network Australia
Forum Information