News & Reviews on BNA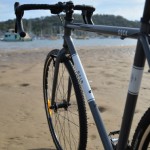 If you visit Melbourne, Sydney, Brisbane, Perth or Adelaide, you stand a good chance of spotting a Reid bike somewhere in these cities. The Australian company can still be described as a new-comer to the market, but they have expanded swiftly and are now selling in Europe and the USA as well. Reid's strategy is […]
---
Posts: 146
Joined: Mon May 04, 2009 10:07 pm
Postby Grant W » Sun Aug 09, 2009 9:13 pm
leximack wrote:

Chuck wrote:

chillbro wrote:10 mins 30 for me, equal 5th.

Impressive

, nice work.

very quick indeed, well done
Jesus chillbro, what time did you do on the way UP the hill
Congrates mate, that's one hell of a great time
---
Moderator

Posts: 2213
Joined: Mon Mar 19, 2007 8:52 am
Location: Ingleburn, NSW
Contact:
Postby Kev365428 » Mon Aug 10, 2009 7:15 am
Well done to all.
Chillbro - monster of a time mate. Big congrats.
Excellent time by Grant W.....but he did ride the hill on several hundred occasions in the lead up.
Good job Lucas. If I'd have known so many BNAer's were going to be there, I'd have made myself known.
The event was actually hosted by Lidcomb/Auburn, but you'd never guess it as only ONE of their guys turned up to perform their duties. Thanks Warren.
Massive turn out. 113 riders participated out of 114 in total. One guy suffered an injury of some description prior to the start. That's double the amount that turned out last year.
Yeah, my time sucked the big one. Can't complain about the headwind - that's life. Might be a tailwind for me next year.
Going to trial a new timing method next time that'll see results available within 10 minutes of the finish. Not as fast as transponders, but a hell of a lot cheaper.
Kev.
---
Posts: 27
Joined: Mon Sep 08, 2008 5:40 pm
Location: Blue Mountains
Contact:
Postby chillbro » Mon Aug 10, 2009 7:53 am
Thank guys, those repeats up old bat must be working!
Thankyou to the clubs for organising the day aswell
---
Posts: 4334
Joined: Fri Mar 14, 2008 10:19 pm
Location: Hiding in the bunch
Postby Chuck » Mon Aug 10, 2009 11:45 am
chillbro wrote:Thankyou to the clubs for organising the day aswell
Yes thanks to Kev, Michael, Brodie and whoever else I've forgotten for sacrificing their time to run it all
.
Fantastic time by Grant also. Don't worry about the handicapper upping you to C grade, won't happen. With that time it'll be straight into B
FPR Ragamuffin
---
Who is online
Users browsing this forum: Yahoo [Bot]
About the Australian Cycling Forums
The largest cycling discussion forum in Australia for all things bike; from new riders to seasoned bike nuts, the Australian Cycling Forums are a welcoming community where you can ask questions and talk about the type of bikes and cycling topics you like.
Bicycles Network Australia
Forum Information