Gday speed freaks
Went to my first track race today for a look, its actually more fun to watch than I thought. Watching it on tv doesnt do much for me but live it was good, I found myself clapping them around and geez they are fit
I know 2/5th of sweet fa about track cycling but I'd go again.
Anyway the reason for posting is just to put up a couple of photos, for anyone who is interested. The riders are all out of focus[I think my camera setup is wrong] At least you can see most of the track
If you squint your eyes you might be able to make out a rainbow jersey on the front there!! Amy Cure. Bit too much class for the other ladies, riding on the front the whole race but they did make her earn the win in the end.
Not much of a bank on that side, plus there are no straits.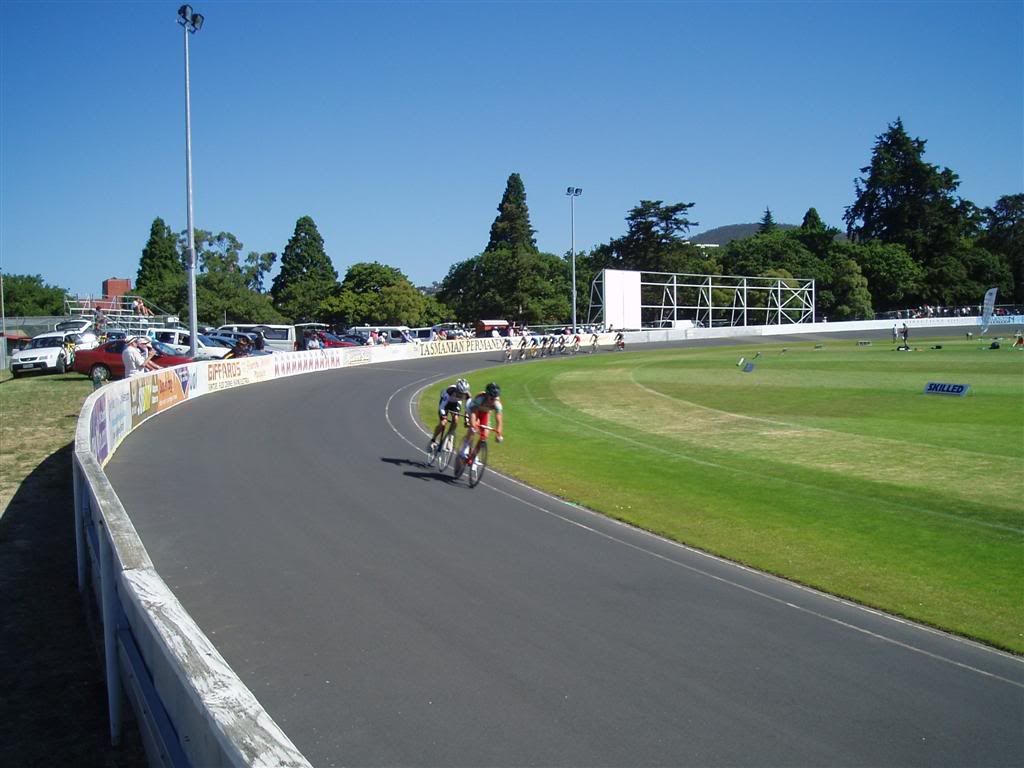 Mens A-Grade scratch race, 2 guys went off the front but didnt survive.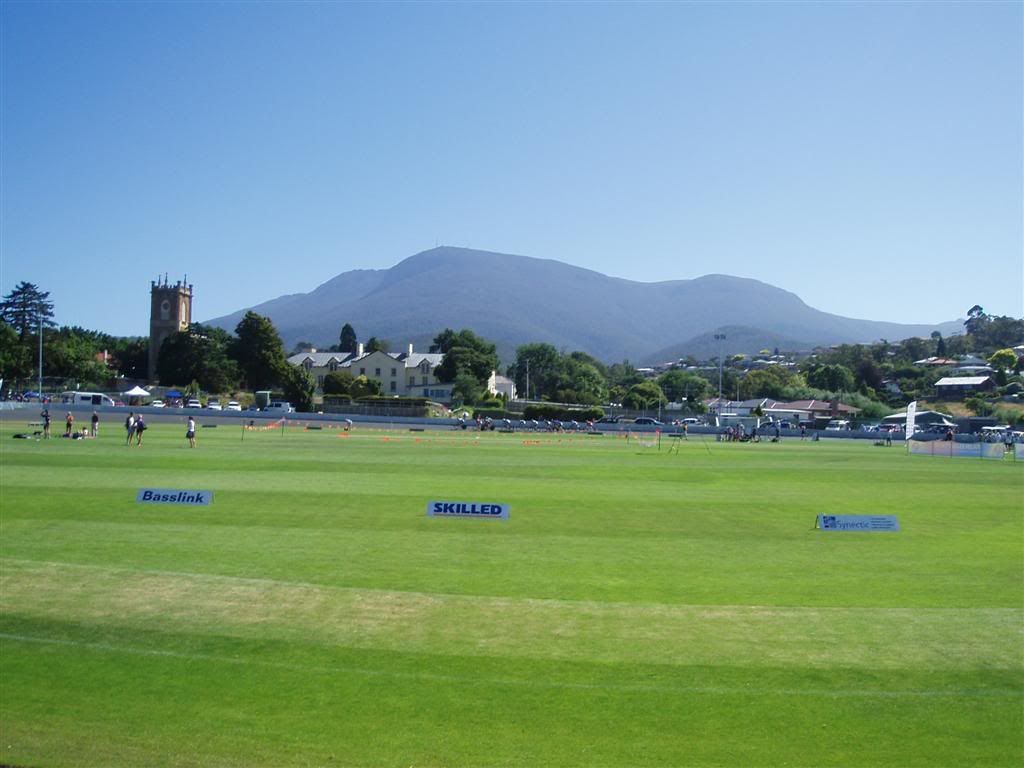 Newtown track, with views of Mt Wellington.
Thats it, pics are a bit dodgy but better than a poke in the eye with a burnt stick eh
Cheers
Baldy