Went for an overnight trip with self-built suspension trike, tag-along, Burley Nomad trailer. Five year old on tag-along, and wife on another bike.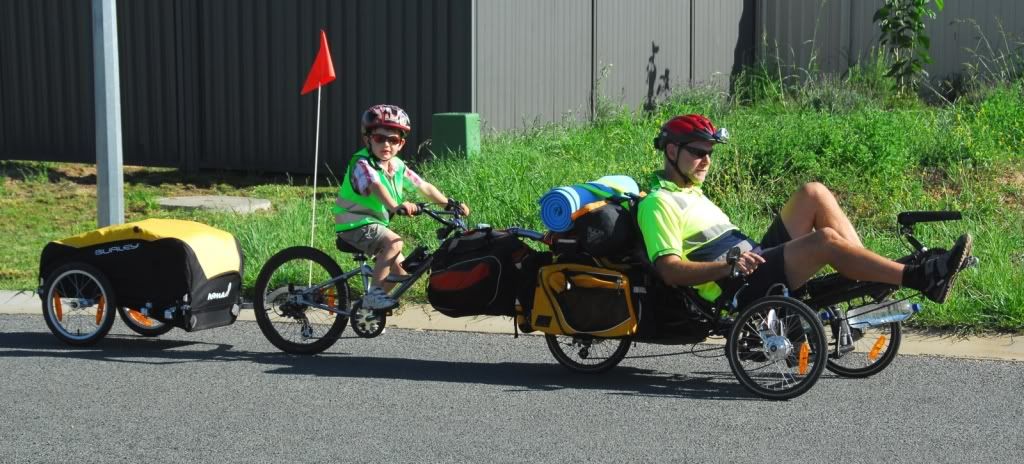 Rough road route with a lot of dirt and some very steep hillclimbing (a lot steeper than shown here!).
Camped overnight.
(Sorry for bad phone pics)
Good fun - but it kinda made a weekend seem like a week!