After a couple of weekends I managed to make a fairing to stick on the front of my trike.
It's pretty inexpensive. The polycarbonate I'd had hanging around since 1993, the rest of the stuff consisted of PVC water pipe and fittings (had to spend about $15) and two large hose clamps, about $4.00 each.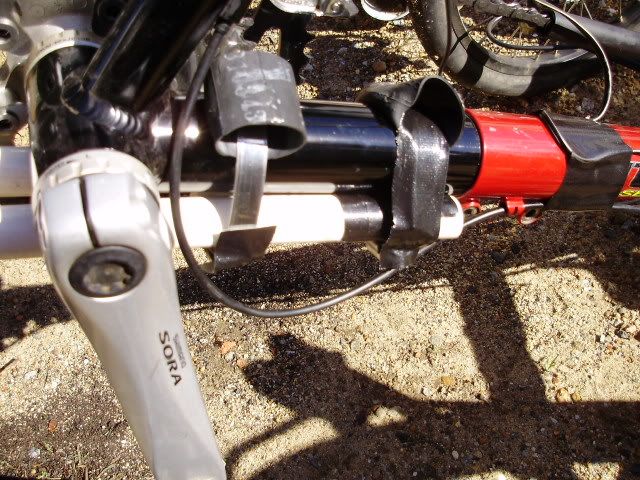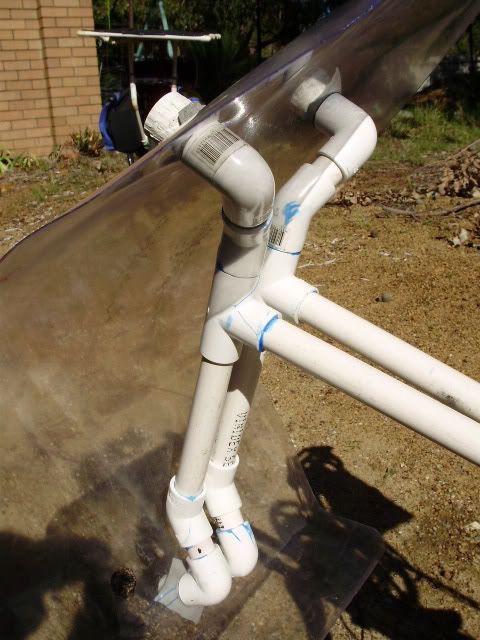 So roughly $30 or less. It's still a bit "wonky" as I've yet to finish "shaping" it. This is achieved by pouring boiling water over the poly until it softens then moulding it by hand to the desired shape.
Whilst it does bounce up and down a bit on rough roads, I'm able to pick the trike up by the fairing and it won't come loose.
Haven't worked out yet whether it actually improves performance, but the last time I put a fairing on my trike (1993) it added nearly a km/hr to my average speed. I'm going to see how fast I can coast down Welshpool Road. My best speed down there is about 78 km/hr.
It'll probably be hard to assess accurately, since this morning I also went up 5 teeth on the front chain ring.
I haven't glued everything in place yet, because I've not decided on the final shape, but it seems to survive the rigours of riding on the road.
Joe